Growth Trends for Related Jobs
For anyone interested in a career in education but desiring less work per week, a teaching assistant (TA) position can be ideal. According to the Bureau of Labor Statistics, nearly 40 percent of teaching assistants work part time, and the average national salary for those with this position is reflective of that.
Average Annual Salary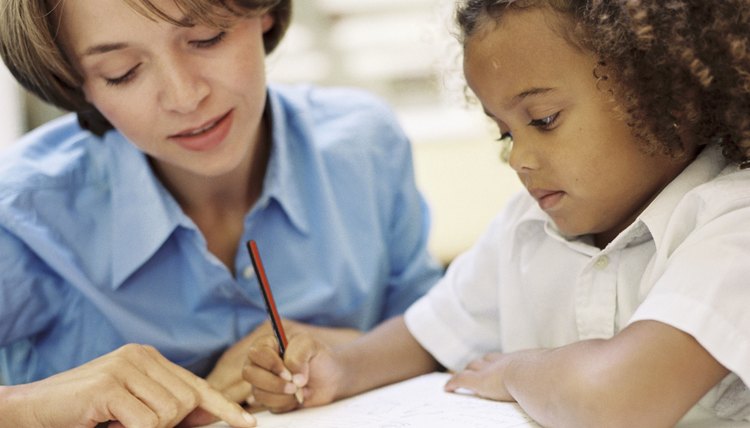 BananaStock/BananaStock/Getty Images
The mean average wage for a teaching assistant, according to the Bureau of Labor Statistics, is $24,280 a year. The highest-paying industry for teaching assistants is colleges and universities, which average a salary of $28,840. Elementary and secondary schools, the most popular industry, offer an annual mean wage of $24,500, while child daycare services offer teaching assistants an average salary of $20,480.
Experience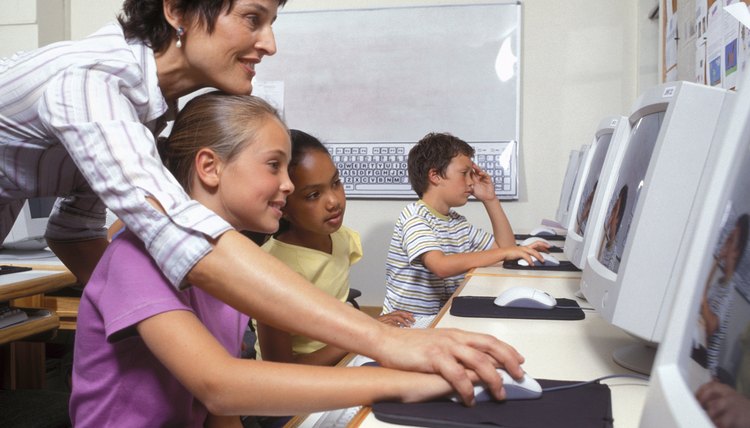 Pixland/Pixland/Getty Images
Typically, a worker sees an increase in wages as they gain experience. However, according to PayScale, a new teaching assistant earns a salary range of $17,797 to $29,362, while one with up to nine years of experience has a salary range of $15,552 to $24,328. Even a teaching assistant with over 20 years experience does not see a large increase in salary, with a range of $18,399 to $28,363.
Location
Digital Vision./Photodisc/Getty Images
Teaching assistant salaries vary from state to state. California offers the highest salary range at $16,381 to $30,125. New Jersey and New York aren't far behind, offering up to $29,694 and $28,153 respectively. Illinois and Virginia also offer attractive salaries for teaching assistants at $16,497 to $25,549 for the former and $14,631 to $24,876 for the latter.
Gender and Education
According to PayScale, female teaching assistants earn an average salary range of $15,065 to $24,611 as of December 2010, while male teaching assistants earn more, with a salary range of $19,261 to $28,938. The level of education a teaching assistant has also has a bearing on salary, with those with bachelor's degrees earning $16,241 to $34,750, while those with associate degrees earning anywhere from $14,000 to over $31,000. A teaching assistant with a high school diploma earns a salary range of $13,089 to $19,527.
2016 Salary Information for Teacher Assistants
Teacher assistants earned a median annual salary of $25,410 in 2016, according to the U.S. Bureau of Labor Statistics. On the low end, teacher assistants earned a 25th percentile salary of $20,520, meaning 75 percent earned more than this amount. The 75th percentile salary is $31,990, meaning 25 percent earn more. In 2016, 1,308,100 people were employed in the U.S. as teacher assistants.
References
Writer Bio
Kara Page has been a freelance writer and editor since 2007. She maintains several blogs on travel, music, food and more. She is also a contributing writer for Suite101 and has articles published on eHow and Answerbag. Page holds a Bachelor of Music Education degree from the University of North Texas.
Photo Credits
LuckyBusiness/iStock/Getty Images