Making a great soy latte, Americano or macchiato requires both skill and art. Baristas are trained to fill customers' espresso and other coffee drink orders quickly, efficiently and consistently every time. Baristas work wherever espresso drinks and other specialty coffee drinks are sold, from small airport coffee kiosks to chic urban coffee houses.
Making Espresso Drinks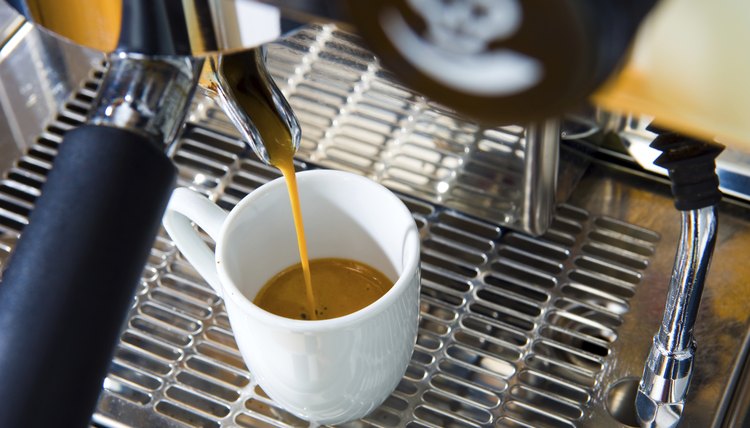 arnoaltix/iStock/Getty Images
Baristas are trained in the art of making fine espresso drinks. In filling a customer's order, baristas must address numerous factors, including the grind of the espresso, the pressure of the tamp, the speed at which the espresso shot is pulled, the temperature of the milk and the kind of serving cup. Some baristas are known for their artistic ability, making beautiful "latte art" as they create patterns with milk atop the espresso.
Making Brewed Coffee and Serving Other Items
Kevork Djansezian/Getty Images News/Getty Images
Although many customers come to coffee houses for espresso drinks, others seek a good, fresh cup of hot or iced brewed coffee. Baristas keep the coffee brewing throughout the day, making fresh coffee frequently. They also may make non-coffee drinks, such as juice or milk drinks. At coffee houses where beans are sold by the bag, baristas provide customers with advice on roast, grind, flavor and country of origin. When food is served, baristas may retrieve, prepare and package food for customers.
Handling Other Customer Service Duties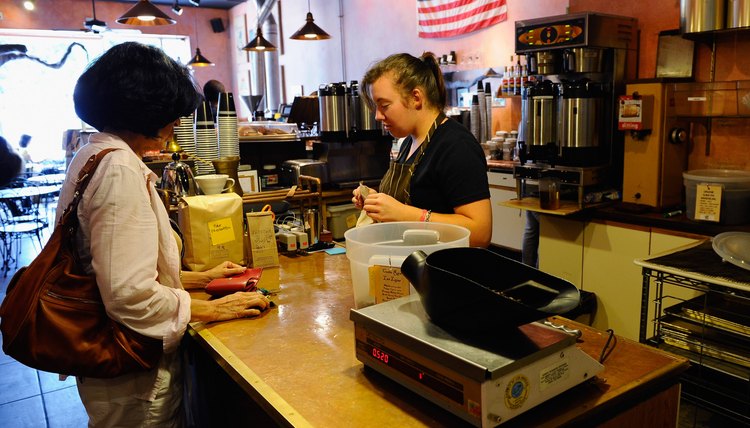 Kevork Djansezian/Getty Images News/Getty Images
Baristas may find themselves behind a cash register as often as they are behind an espresso machine. Taking customers' drink and food orders and receiving payment are essential parts of their job. Baristas working on a team in a coffee house need to work together well to ensure that all orders come out right the first time and go to the right customer. No one who orders decaf wants to be given a caffeinated Americano with an extra shot of espresso, and lactose-intolerant soy milk drinkers aren't happy to be served a whole-milk latte.
Performing Other Housekeeping Duties
Justin Sullivan/Getty Images News/Getty Images
When customer traffic slows, baristas tend to other housekeeping duties around a coffee house. They clean coffee and espresso machines. They replenish supplies, from syrups to straws to napkins. And they work on the overall cleanliness of the customer area, wiping down tables and display cases, cleaning restrooms, sweeping floors and emptying trash.
Supervising and Training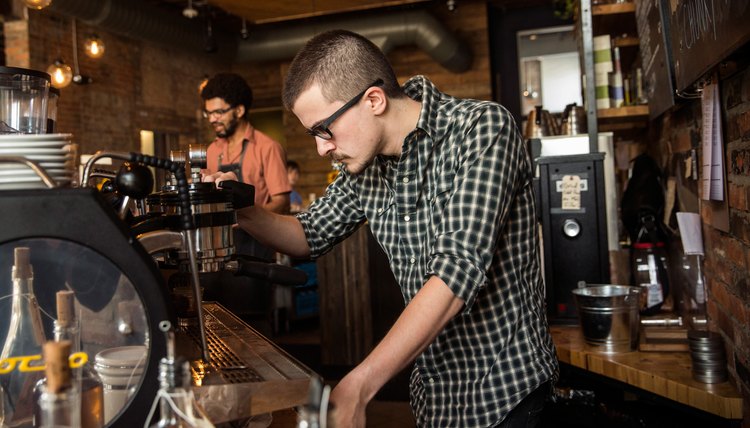 Andrew Burton/Getty Images News/Getty Images
More experienced baristas may be asked to train new baristas in how to make all the drinks a coffee house offers. There are also barista training programs to which up-and-coming baristas may be sent, including the American Barista & Coffee School in Portland, Oregon.