Growth Trends for Related Jobs
Anyone interested in working from home is encouraged to do so. Working from home gives single parents wage-earning opportunities without interfering with childcare, and offers competitive salaries with working in an office or other job. Anyone with a computer connected to the Internet can find many ways to make legitimate money online; all it takes is a little research, identifying your skills and goals, and putting a plan into action.
1: Theme and Niche Products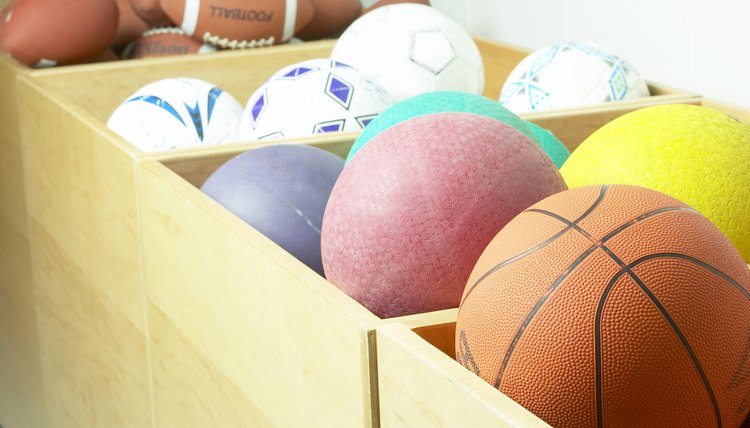 Hemera Technologies/AbleStock.com/Getty Images
Set up a website and resell products that are available at wholesale prices. By having the manufacturer drop ship products directly to your customers, you save money on handling fees, and reduce your necessary overhead by eliminating the need to warehouse products. Sporting accessories, baby items, and collectible gifts are all possible ideas for this type of home-based business.
2: Call Center Employment
James Tutor/iStock/Getty Images
Many large companies are outsourcing help desk and other call center jobs. This allows you to perform regular call center tasks from your home, including receptionist duties and verbal troubleshooting client problems.
3: Online Auctions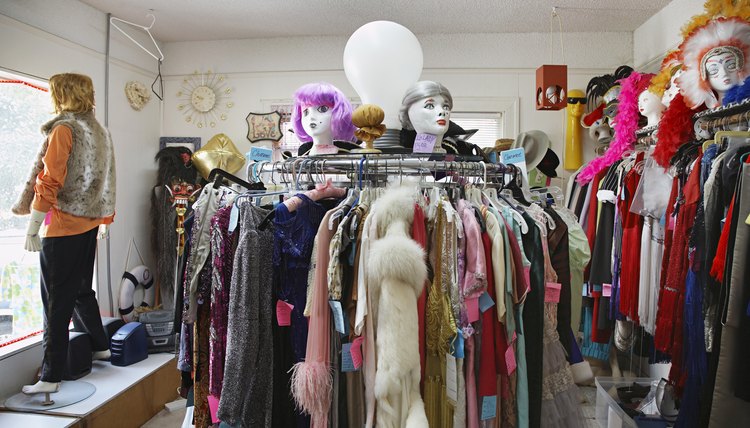 moodboard/moodboard/Getty Images
Yard sales and thrift stores are a wonderful source of antiques and collectibles that can be offered at online auction sites. Turning unwanted items into a profitable investment has proven to be a lucrative home-based business for thousands of Americans.
4: Writing Jobs
Purestock/Purestock/Getty Images
Writing blogs and articles for use in online publications is one of the fastest growing fields of online employment. Whether writing product reviews, health information, or articles that tell you how to accomplish specific tasks, opportunities are available for anyone with a talent at producing written material.
5: Advertisement-Oriented Sites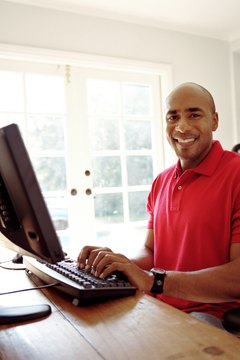 Siri Stafford/Digital Vision/Getty Images
Using paid advertising programs can allow you to make money just by allowing commercial businesses to advertise on your website. No matter what the subject matter, it is likely there are dozens of businesses offering products in that particular niche, and your website gives those companies additional reach.
6: Consulting Services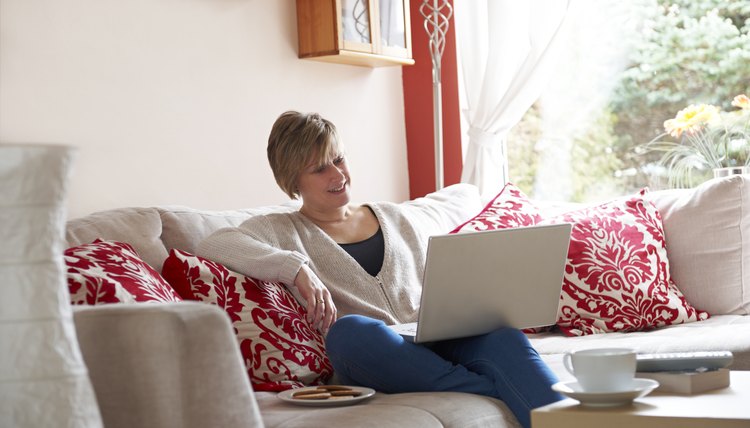 adrian brockwell/iStock/Getty Images
Consulting services of all types can be performed online. Not only can ideas be discussed, but designs can be transferred for approval and discussion. Architecture, building plans, and interior design are all fields which can be approached from an online perspective. Remember, consultants are selling the ideas, not providing the actual labor.
7: Telecommuting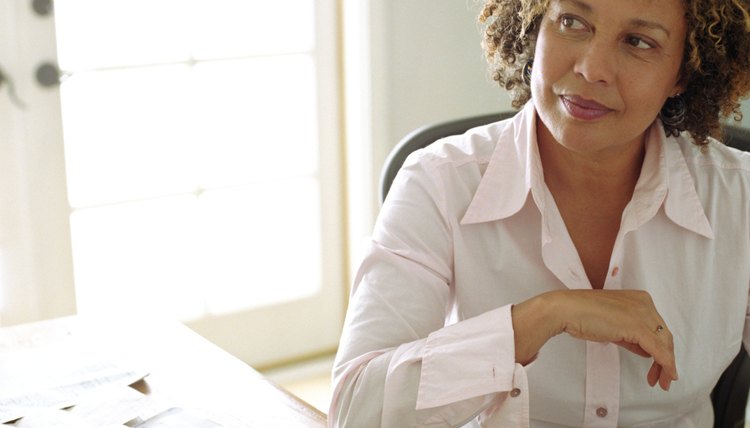 Siri Stafford/Digital Vision/Getty Images
Many companies offer telecommuting jobs to their employees. Any job that is performed 100 percent at a desk has home-based possibilities. For the entrepreneur, businesses may have need of accounting or other services that do not require physical presence in the office, including handling company calls and telemarketing jobs.
8: Catering and Planning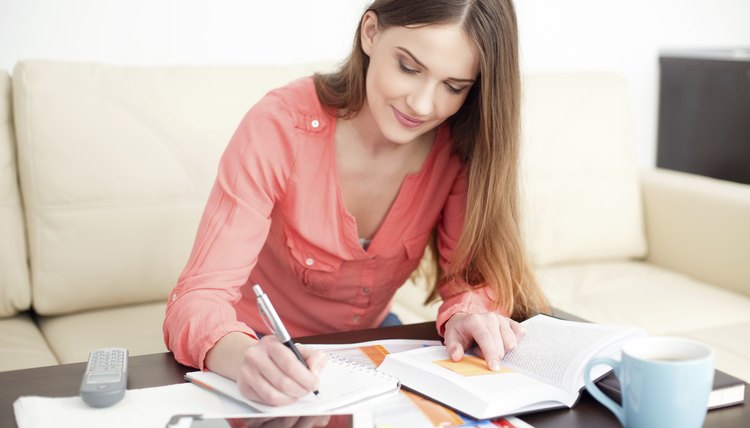 BartekSzewczyk/iStock/Getty Images
Planning large events, such as parties or weddings, can be performed easily online. Experienced caterers can schedule complete functions, including entertainment, refreshments, and the guest list, all without ever going to the location of the event.
9: Custom Products
roman023/iStock/Getty Images
Wood products or other crafts can be made at home, then marketed online. Only your talent and imagination limit what is possible through operating your own products-based company. Be sure to check local zoning laws to make sure your business can be operated at your residence.
10: Internet Marketing
hurricanehank/iStock/Getty Images
Internet marketing is a broad field. It entails how Web pages are worded for maximum exposure, but extends far beyond that. Internet marketing is in need of graphic design artists, but it also needs original photographs and videos, sound clips, and original documents of all types. In less than 20 years, Internet marketing has become one of the most powerful sales tools in world, and it continues to flourish even in the face of depressed economic times.
References
Writer Bio
Roger Golden began his career as a writer in 2008, when he began writing weekly insurance and personal finance articles. Golden's work has appeared on eHow, USAToday.com, TheSpoof.com and his privately managed blogs, .modern Dislogic and Outdoors—Dixie Style.
Photo Credits
Creatas/Creatas/Getty Images