Resumes are crucial to the job search. They not only let the employer know what you've done in the field, they can also truly represent your work ethic. Aa great resume shows you've done your homework, can promote yourself, have professional writing skills and know what you want. This attention to detail can help you in the job search. A sloppy resume shows that a candidate may not care, while a neat, organized resume shows just the opposite.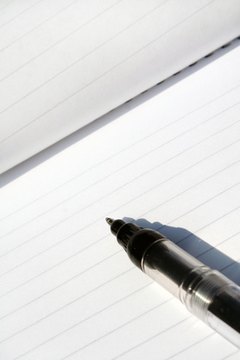 note pad image by bluefern from <a href='http://www.fotolia.com'>Fotolia.com</a>
Make a list of your work experience--especially the last few jobs you've held. Keep in mind you'll need a separate resume for each industry you want to work in, so if you are applying for both journalism jobs and marketing jobs, make a resume for each type. Most resumes should be kept to one page, according to the Monster jobs website, so include the more important jobs you've had rather than irrelevant ones.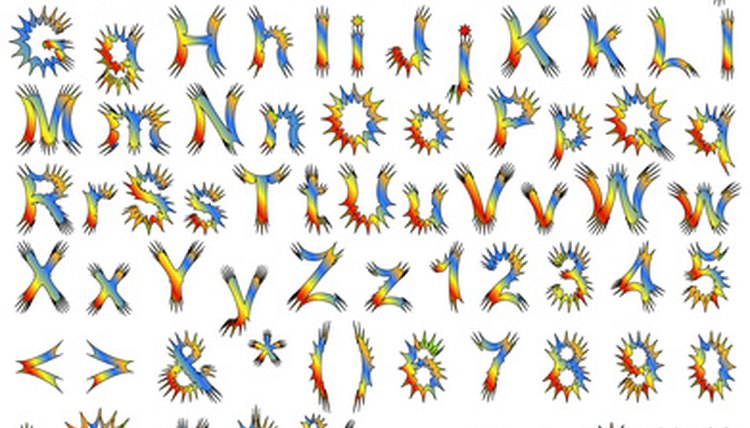 spike font image by Adrian Hillman from <a href='http://www.fotolia.com'>Fotolia.com</a>
Open a Word document and format your resume clearly. Use a standard, clean font (Arial or Times News Roman in ten or 12-point font). Place your name and contact information on the top. Center this or flush it left or right. Bold your name and make it slightly larger than your contact information.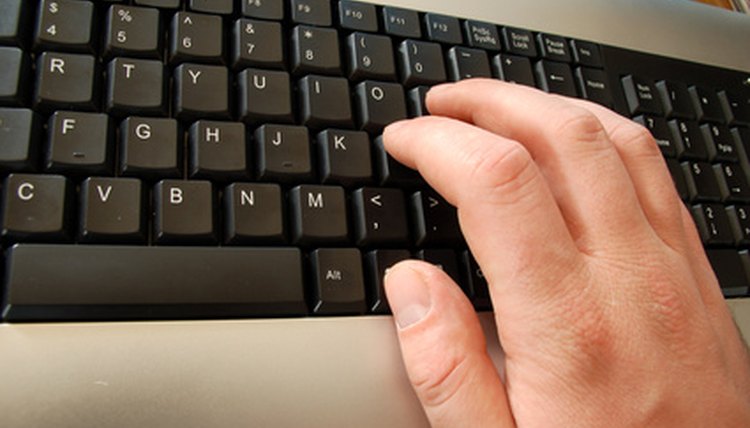 typing #6 image by Adam Borkowski from <a href='http://www.fotolia.com'>Fotolia.com</a>
Skip a line or two after the contact info and write an objective. Your objective should be one sentence. It should reflect your specific career desires. For example, if you want a job in marketing to teens, you may write, "I am seeking a job with a creative, youth-oriented marketing organization." If you prefer that your resume be more general, don't include an objective.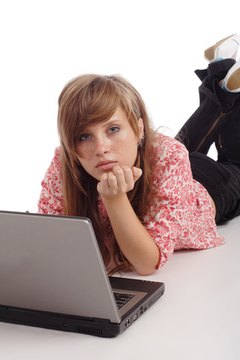 typing girl image by Andrey Kiselev from <a href='http://www.fotolia.com'>Fotolia.com</a>
Skip another line and write "Experience." Bold this word. Beneath it list a few of the important jobs you've had. On one line, write the company you worked for, and what your title was. List the dates you worked for each.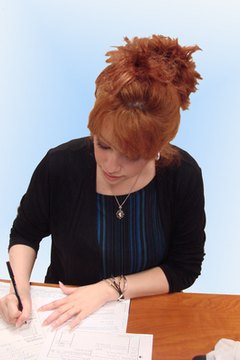 papers to be signed image by Pix by Marti from <a href='http://www.fotolia.com'>Fotolia.com</a>
List an education section. Title this "Education" and list your degrees, certifications or other training. Beneath this, list "skills." Bold this section header and write any important skills you have: rapid typing, computer program knowledge or second languages may be some.