Growth Trends for Related Jobs
Administrative clerical type jobs were known to employ over 4.8 million workers in 2008, according to the Bureau of Labor Statistics. Employees in this line of work run and support day-to-day office tasks under different levels of supervision and frequently assume the responsibility and tasks, which earlier were completed by managerial staff only. Administrative clerical positions demand a wide range of skills and knowledge, allowing many workers to begin at entry-level positions and gain advancement opportunities including supervisory and executive management roles.
Primary Duties
Christopher Robbins/Photodisc/Getty Images
People engaged in administrative clerical positions are responsible for making, directing or answering phone calls; managing and reviewing various office files and records; handling correspondence including typing and distributing mails (manual and emails both); and managing and using office machines such as photocopiers, faxes and scanners along with computers to perform data entry tasks. Other duties include arranging meetings, appointments and travel schedules, management of petty cash, creation of presentation and reports and coordination of work flow. However, specific job duties depend upon the experience of the individual and designation in the workplace.
Skills and Educational Requirements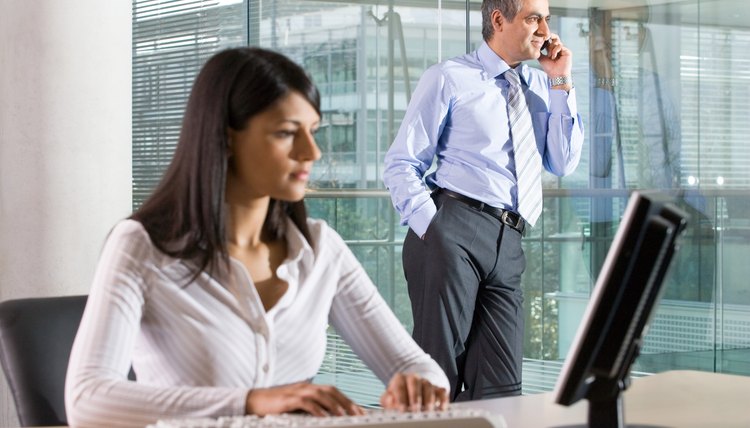 Image Source/Stockbyte/Getty Images
Administrative clerical jobs and positions require people in this field to have excellent numerical, interpersonal and written communication skills. Extensive knowledge of relevant word processing and other computer software such as spreadsheets, desktop publishing and project management is also required. High school graduates with basic office skills are appropriate for entry-level positions, whereas a college degree is required for assisting top management professionals like executive directors and CEOs.
Formal training in computers may be necessary for some administrative clerical positions. Other talents such as organizational and problem-solving abilities along with the knowledge of new office technologies normally qualify a person to work in an administrative clerical role.
Salary and Types of Employment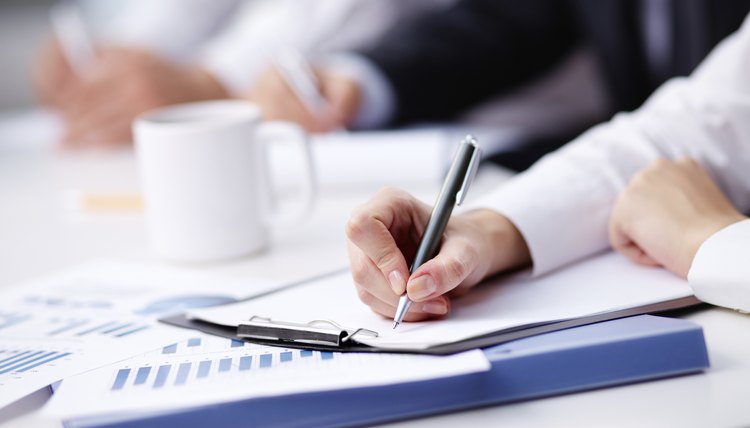 shironosov/iStock/Getty Images
Services of administrative clerical positions are needed in various schools, hospitals, government agencies and even corporate, medical or legal offices, where they can work as a part-time or full-time employees. Salaries for individuals in administrative clerical jobs range from $35,000 to $65,000 a year and depend on the type of administrative clerical position as well as years of experience. Some types of administrative clerical positions are administrative assistants, benefit clerks, human resource assistants and legal secretaries.
Significance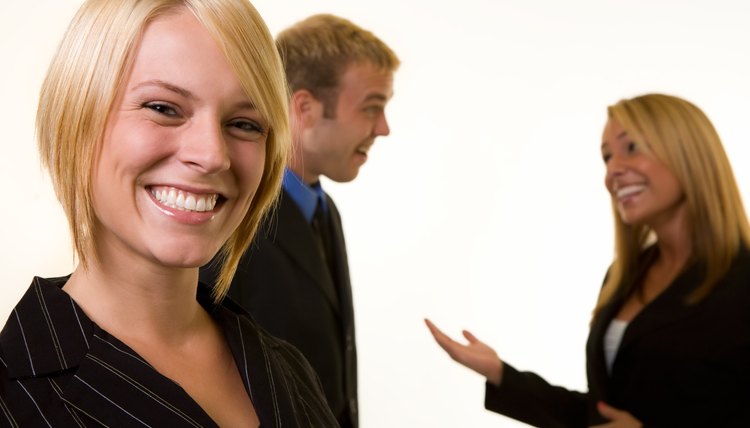 Geo Martinez/iStock/Getty Images
Organizations rely on the talents of administrative clerical professionals to handle paperwork, customers/clients and scheduling. Many administrative clerical workers act as assistants to higher classed professionals and keep up with upcoming meetings and travel arrangements. People who work in this field are more than likely one of the first professionals a client will meet when visiting a company and can be recognized in roles such as receptionists and secretaries.
Employment Outlook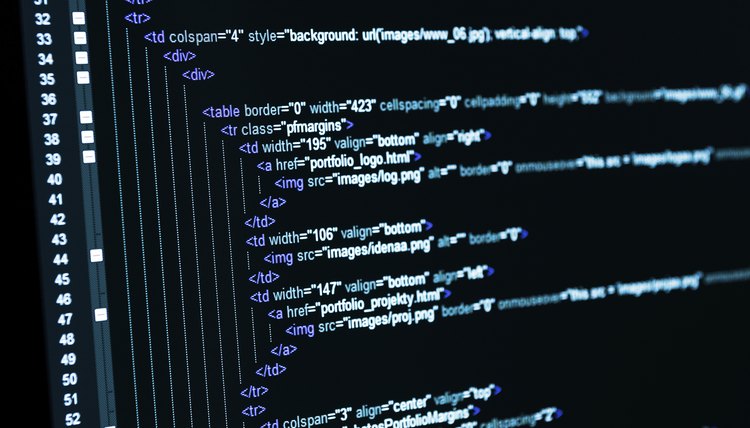 scyther5/iStock/Getty Images
According to the Bureau of Labor and Statistics, administrative clerical jobs are expected to grow faster than the average position. Employment opportunities will be greater for professionals who have extensive knowledge in computer programming, as many companies are becoming paperless organizations. Administrative clerical positions in the medical and legal fields will continue to be in more demand than general clerical positions due to the specialized nature of the job.
References
Writer Bio
Roe Gillis is a writer, photographer and career specialist who has published articles covering business, travel, medical concerns, family and news. She has an associate degree in journalism from Pensacola State and a background in human resources.
Photo Credits
Christopher Robbins/Photodisc/Getty Images