Growth Trends for Related Jobs
The U.S. Department of Labor has specific laws in place regarding the employment of children who are 15 years old. Work is restricted to no more than 18 hours in a school week, and jobs that are considered hazardous are prohibited from hiring minors. If your 15-year-old is searching for a job to make extra money, plenty of employers may be willing to hire him.
Cashier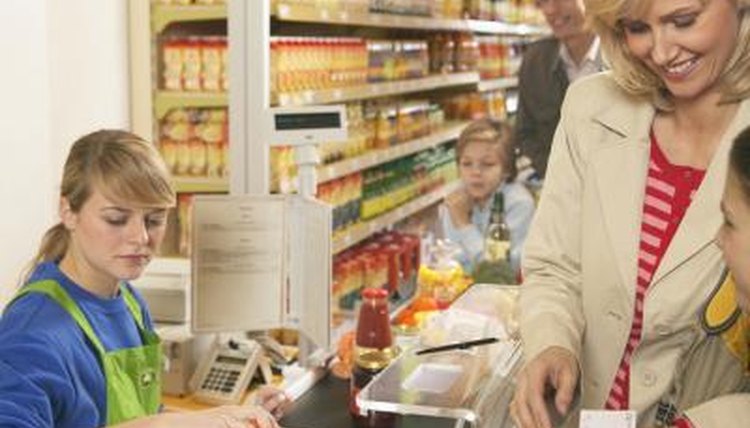 Jochen Sand/Digital Vision/Getty Images
Cashier positions are available at all kinds of businesses.. They involve working with the public, so you will need basic customer service and money counting skills. Employers will train you in cash register systems. Visit retail stores, coffee shops, grocery stores, movie theaters or convenience stores for information about applying and working part time. Many employers are happy to work with students and provide a schedule for hours after school and on weekends. Your local mall is a one-stop shop for retail stores, and cashiers are a staple to any retail business.
Office Work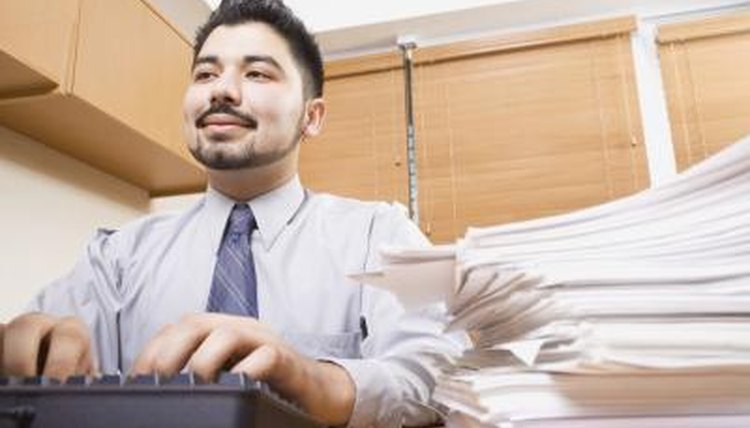 Daniel Martinez/Fuse/Fuse/Getty Images
Office and clerical work is ideal for a 15-year-old. The U.S. Department of Labor states that 14- and 15-year-olds may work no more than three hours on a school day or eight hours on a non-school day. Offices needing additional help filing paperwork, cleaning, organizing or answering phones may be willing to hire you to work part time. Visit medical offices, libraries or dental offices near your home or school to apply.
Restaurants
-100rehanphoto/iStock/Getty Images
Restaurants offer a variety of positions during the summer or after school hours. Serving food, delivering food by foot or bicycle, cleaning up the kitchen and some types of food preparation are permitted for young workers. Some activities that have been deemed hazardous by the U.S. Department of Labor cannot be performed by minors, such as cooking over an open flame. Visit fast food restaurants, diners and sit-down restaurants to inquire about part-time positions.
Other Jobs For 15-Year-Olds
Ingram Publishing/Ingram Publishing/Getty Images
The U.S. Department of Labor recommends several other occupations for 15-year-olds that meet the legal specifications. Delivering newspapers, working as a babysitter or working in a business owned by the teenager's parents are suggested on the Youth Rules website. A 15-year-old may also work in some agricultural jobs. Farm work that is deemed hazardous by the Department of Labor is prohibited, as is working during school hours.
References
Resources
Writer Bio
Amy McClain has worked as both a feature writer and a copy editor for a prestigious daily newspaper. She also enjoys writing as a hobby and takes creative writing courses in her free time. She has worked in sales and marketing for a wireless company for over seven years.