Growth Trends for Related Jobs
When you were in school, your guidance counselor likely stressed the importance of getting a diploma to find a good job. However, what she probably didn't tell you is that a number of stable, high-paying jobs don't require a diploma (though they might require some vocational training).
Air Traffic Controller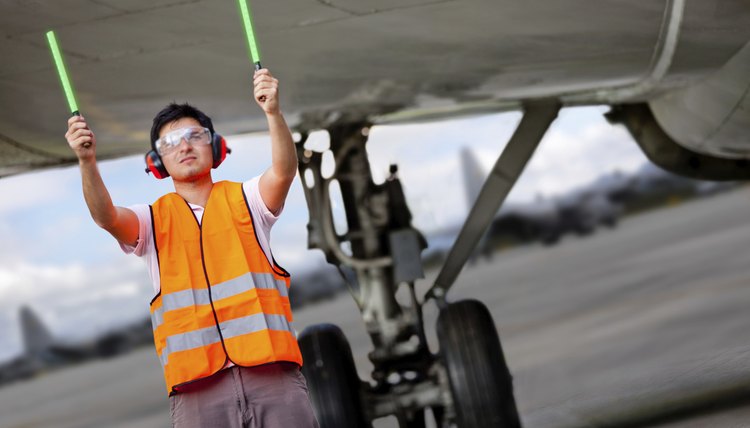 Andreas Rodriguez/iStock/Getty Images
Air traffic controllers keep track of airplanes in the sky and give clearance to land or take off. The Bureau of Labor Statistics (BLS) information from 2008 says that air traffic controllers can make up to $161,010 annually, with a median income of $111,870. They receive strong compensation because so many lives are in their hands.
The BLS also states that air traffic controllers need at least three years of qualifying experience if they don't have a diploma. They must be 30 years or younger if they don't have previous experience, and they must complete an aviation program approved by the Federal Aviation Administration (FAA). They must pass an aviation exam provided by the FAA as well.
Operations Managers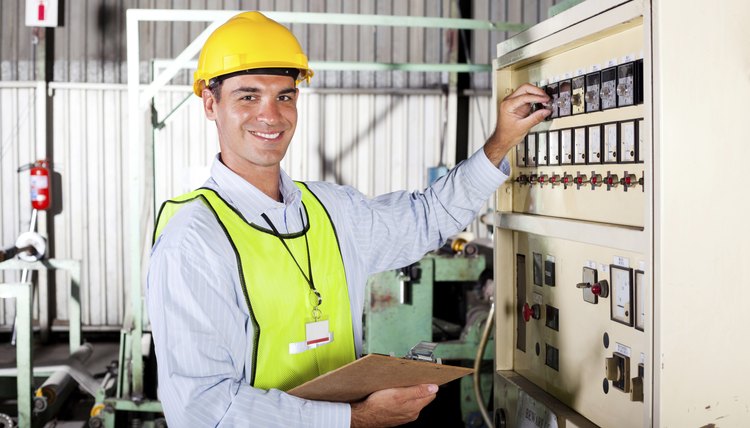 Hongqi Zhang/iStock/Getty Images
Operations managers are executives that direct and plan how a company functions. Essentially, it's the operations manager's responsibility to keep the company on productive feet. They may categorize resources or assign employees to particular projects. They also may take on some duties of chief executive officers, such as analyzing company data, budgeting and supervising employees. These workers make a median income of $91,570 and top out around $137,000, according to 2008 BLS data.
The BLS claims that experience matters more than a diploma in this position because many operations managers start out with entry or lower-level positions. This means that a person might put in some considerable time before reaching the operations manager level, but this time provides invaluable insights on how the company works and what the goals of management are.
Computer Tech Support Specialist/Administrator
Stockbyte/Retrofile/Getty Images
Computer tech support specialist/administrator positions include jobs such as computer security specialist, telecommunications specialist and web administrator. These employees ensure that others can use computer hardware or software and peripheral equipment. Employers prefer applicants for these positions who have an information technology or business degree, but experience and general certifications sometimes suffice.This is because the information obtained via formal IT or business education quickly becomes obsolete as new technologies evolve and as economic conditions shift.
BLS data from 2008 shows tech support specialists and administrators can expect to make anywhere from $41,000 to $111,950, depending on their position within the company and how much experience they have.
References
Writer Bio
Wanda Thibodeaux is a freelance writer and editor based in Eagan, Minn. She has been published in both print and Web publications and has written on everything from fly fishing to parenting. She currently works through her business website, Takingdictation.com, which functions globally and welcomes new clients.
Photo Credits
Hemera Technologies/AbleStock.com/Getty Images