Hairdressers have several options when looking for employment. They can start their own salon or cut hair in their homes as an entrepreneur venture. They can work in a salon for a base rate where they keep little or none of their fees. Or they can rent a chair in a salon, keep all of their fees and pay a weekly rental fee. Some salons and hairdressers prefer the last option because it allows them to be self-employed without the hassle and cost of starting a shop.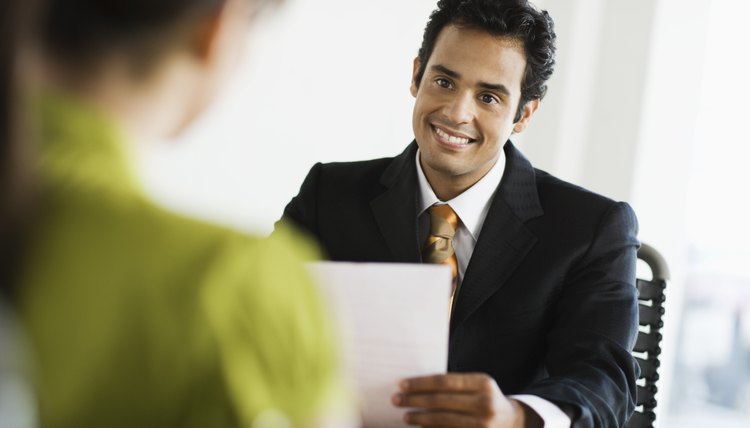 Brand X Pictures/Brand X Pictures/Getty Images
Obtain all licenses and certifications. Many shop owners and state officials require that you have a state license to cut hair. Have all of your paperwork in order before going out to look for available chairs to rent. Some salon owners give their renters a grace period to get their state licenses. In this case, you may not be able to work with chemicals but will be allowed to wash and style hair. This will give you more experience and time to study for the state boards.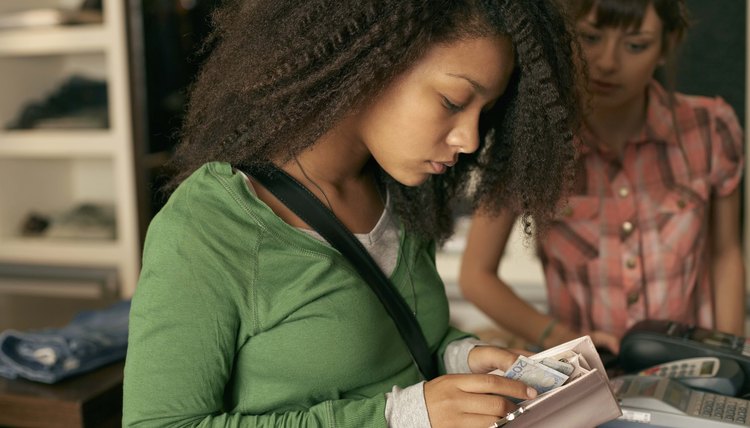 Jupiterimages/Comstock/Getty Images
Save as much money as possible beforehand. You want to have at least three months' worth of rental fees saved so you will have time to find new clients.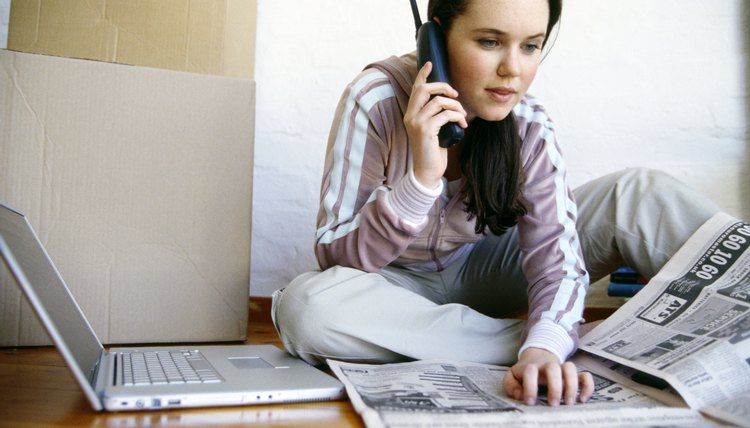 Goodshoot/Goodshoot/Getty Images
Look for available chairs for rent. Check the local classified ads and yellow papers. Call up salons to see if they have any stations available for rent. Drive by salons; some may have signs in their windows instead of ads in the newspaper. If you know anyone who's renting a chair in a salon, check with her to see if there are any vacancies. Another option to look for is barber shops. Sometimes they have chairs for rent and available stations for hairdressers.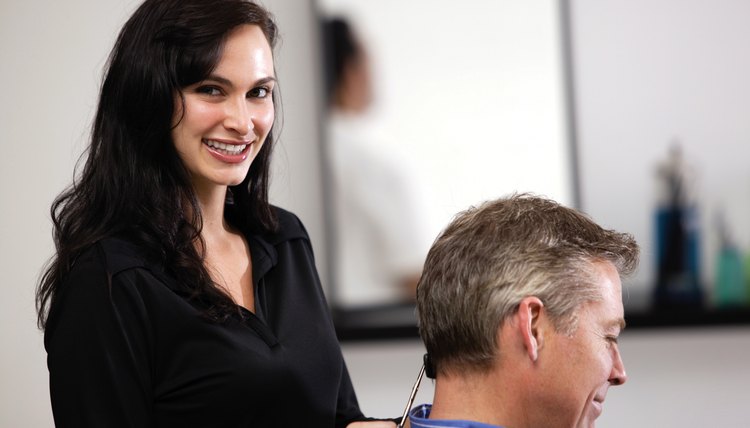 Comstock/Comstock/Getty Images
Visit the salons and check out their facilities. Make sure the salon is up-to-date and that everything works—running hot water, lights, chairs. Look over the salon and ask questions about the equipment to avoid getting into a situation you will regret later.
Make a list of the top three salons that you visited and make an appointment with the owners to talk to them. This will be your chance to interview the owners and see what their expectations will be once you have rented a chair. You should also talk about rental fees and try to negotiate a fee that suits your current client base. Don't make assumptions about the type of money you could make once you are settled. Hairstyling is a service industry, and the clientele isn't guaranteed.
Tip
Pick the salon you can afford with the best facilities.
Warning
Build up your client base. While you can cash in on walk-in traffic, you will need a client base to make enough money to pay your weekly chair rental fee and to pay your own salary. Most shop owners require that you advertise for yourself and bring in business. They are relying on your customers' word-of-mouth advertising to build their shop's reputation. Advertise in the yellow pages, print out business cards and pass out fliers in large shopping areas. You can also put up fliers or leave your business cards at local beauty supply stores.