Growth Trends for Related Jobs
Good, fast typing skills are essential for today's workplace. here are plenty of free resources to help you.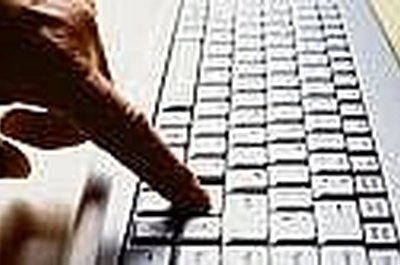 The internet is full of great resources!
Quick links to all of these are available in the resource section below.
http://www.learn2type.com/
~ They have free typing tests and tutorials to help you assess and improve your skills
http://www.goodtyping.com/
Free registration is required, but the do offer online lessons for all typing levels.
http://www.sense-lang.org/typing/
Has lessons and games and can teach you typing on a regular keyboard or on a Dvorak keyboard. Also offers a free online typing test.
http://www.freetypinggame.net/
This site has free typing tests, typing lessons and typing games.
This is a great resource for you if you homeschool.
http://www.powertyping.com/
This site offers lessons for Qwerty or Dvorak keyboarding.
This is a very great site for adults or children, and again is one of those great sites you should know about if you home school and are looking for free sites with good content to keep your curriculum fresh, interesting and entertaining.
Tip
The biggest room in the world is the room for improvement.
Warning
Unless you try to do something beyond what you have mastered, you will never grow.
Resources
Writer Bio
This article was written by a professional writer, copy edited and fact checked through a multi-point auditing system, in efforts to ensure our readers only receive the best information. To submit your questions or ideas, or to simply learn more, see our about us page: link below.