Growth Trends for Related Jobs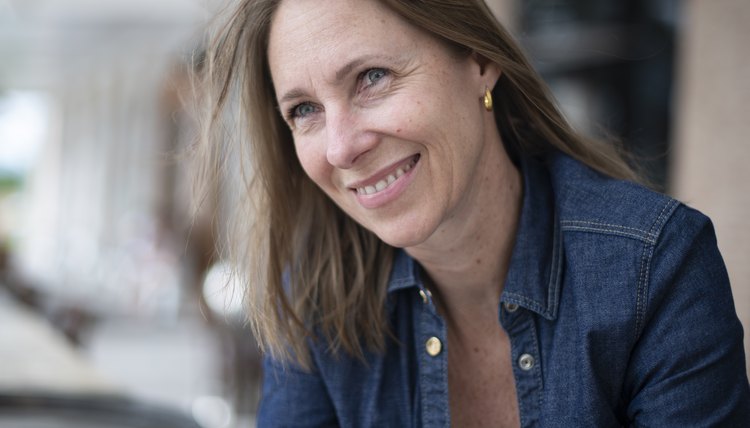 Who wouldn't want to model for a company that's so popular, 97 percent of all Americans recognize its high-profile red and white logo? The Minneapolis-based company is an acknowledged leader in trend-setting, selling fashions from high-end designers at affordable prices. Like Sears, Target uses all types of models to market its proprietary and non-proprietary fashion lines, so men, women and children of all ages and sizes can find a place on this company's innovative advertising campaigns.
Assess your personality. Good cheekbones are great, but clothing models need plenty of patience and stamina, as it takes hours to get exactly the look the marketers at Target are seeking. As for body size, you will find a home at Target where Liz Lange Maternity and plus-size styles share plenty of floor space with regular sizes. You don't need to be a size 0 to model for Target.
Have a professional photographer shoot head and full-body photos for your model's composite. Commercial photographers can be expensive, but you'll save a bundle if you book an appointment with a mall photographer. Bring with you Target magazine and newspaper ads to show the photographer what you want to achieve. Bring along several clothing changes and make certain each outfit matches the Target style. Have the images in .JPG format, put them on a CD or DVD.
Create a model's composite. If you know your way around computer software, set up an 8.5-by-11 inch landscape (horizontal) document. Import or embed at least five photos from the disk to the composite layout. Ask friends to pick the most flattering shot in the bunch, and make it the largest on the page. The benefit of doing the composite yourself is that you can update it with new photos frequently. Add vital data to the composite by dragging or inserting a text box into the layout and typing this information into the box: Your name, contact information, height, weight, shoe and clothing size. Once you sign with an agent, their phone number will appear on the sheet.
Assemble a portfolio of enlarged prints. Any type of presentation portfolio with removable pages of protective acetate sleeves will do. This repository is the tool that sells clients, agents and others once they've seen your composite. As your career grows, update the portfolio with tear sheets from publications in which you appear.
Get an agent. As a rule of thumb, ignore agents making too many promises and those who ask for up-front money. Reputable modeling agencies don't charge pre-shoot fees to represent a model; they receive a 20 percent commission on average on per-booking earnings. Because Target's corporate headquarters are located in Minneapolis, find representation in that area or land an agent with a branch in that city. You will find a comprehensive list of Minneapolis agencies in the Resources section.
Ask about the add-on services agencies offer, if you can't decide which Minneapolis or national agency to use. Some compile model portfolios or updated composites for their clients as part of their fee structure. Others leave the job to you. Understand that the agent you choose won't be interested in a one-company model, so you must assure them that while being a Target model is your goal, you would be delighted to take other assignments.
Prepare yourself for rejection. The glitz and glamor of being a professional model is balanced by a huge amount of rejection. Going on auditions, sitting in a room with 40 other beauties--each one a head-turner--and getting no callbacks after repeated modeling calls can take a toll on your self-esteem. Learning to live with rejection can be character-building for some, but understand that continual rejections require a thick skin.
Warning
Understand that there are no guarantees. If anyone (client, modeling school, agency) guarantees to get you a job the moment you sign a contract, head for the door. Avoid modeling schools. Many are expensive schemes established to exploit your desire to be in the spotlight. If you are tempted to enroll in one, check them out with the Better Business Bureau and your Internet search engines.