There are many work from home scams out there. But here are some legitimate work from home jobs, mostly in the customer service arena. Don't pay money to find out about customer service jobs from home. This article will show you how to become a customer service home agent. I will endeavor to update all work from home customer service opportunities regularly.
Because of all the work from home scams out there many feel that there aren't any real work from home jobs. There are, and below you will see some examples of some customer service jobs. There are different titles, but these all fall under "customer service home agent." These jobs are mostly customer service related. Some provide clerical support. The reason there is a need for this is that many companies, in order to save money, are looking to telecommuters to handle their customer service responsibilities. Most of these jobs pay and hourly rate.
What is required? - The websites for these customer service jobs are provided below. Go to each site and learn something about the company. Also, find out what their requirements are. Each company has their own requirements. But for the most part you need a land line (no cell phone used), a computer (in some cases they want you to have a broadband speed internet access). A quiet work area is also necessary.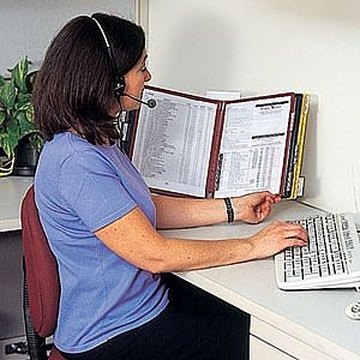 After looking up the requirments fill out all necessary components and apply. It might be a challenge to be a customer service home agent when working from home, but check out some of the ehow articles on working from home and you'll be able to work it out successfully.
Customer Service Work From Home Jobs - www.arise.com, www.westathome.com, www.LiveOps.com, www.VIPdesk.com, www.WorkingSolutions.com, www.alpineaccess.com,
www.1-800flowers.com, http://hq.service800.com/repapplication.asp, www.accoladesupport.com, http://www.ccicompany.us, www.micahtek.com, www.niteoservices.com/index.htm and http://www.convergysworkathome.com, www.eblitter.com,www.odesk.com
Tip
Keep in touch with this article as I will be updating it with any new opportunities.
Warning
Be wary of companies charging you for a list of available customer service jobs.