The automotive-repair industry hosts a variety of career opportunities beyond the strictly labor-oriented. A position as a service writer is one such position.
Job Description
Creatas/Creatas/Getty Images
A service writer works at a garage or dealership. He is responsible for writing repair orders, communicating them to the mechanic and estimating the final cost to the consumer.
Education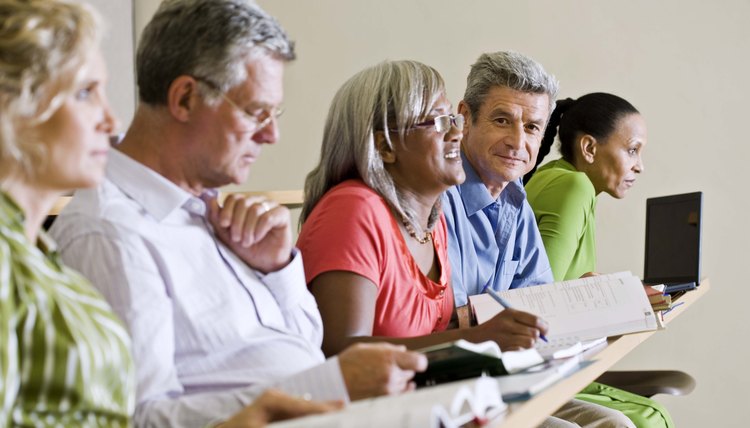 Jupiterimages/BananaStock/Getty Images
Vocational training or job site training is necessary for work in the field. Service writers take classes online or through a community college setting to gain the skills required for the job.
Salary
Jupiterimages/Comstock/Getty Images
According to PayScale, a service writer is typically paid $25,000 to $55,000 annually, based on how many years of experience she has.
Marketable Cities
Jupiterimages/Photos.com/Getty Images
The top five cities for service-writer jobs, notes the Indeed Job Search website in 2009, are New York, Washington D.C., Atlanta, San Francisco and Boston.
Job Perks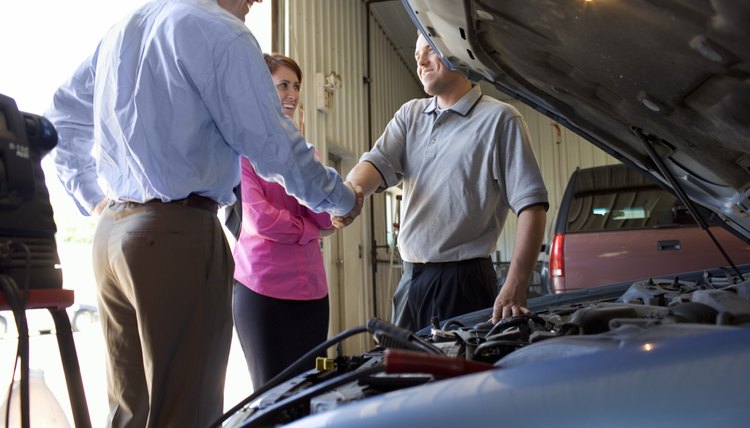 Creatas Images/Creatas/Getty Images
A service writer interacts with the consumers and mechanics, acting as an informative middleman between the two. With a knowledge of the industry and active part in the automotive trade, a service writer can still be involved in this area of interest without involving himself in manual labor.