How a Traveling Nurse Gets a Job in Greece
Growth Trends for Related Jobs
Westend61/Westend61/GettyImages
Nurses in Greece are in demand and, in general, nurses make up one of the largest groups of traveling staffing and practitioners (the-travel-nurse.com). A traveling nurse has the benefit of helping people abroad, exploring a new area and attractive incentives for hospitals that need the most help. Searching for a position in a town or city in Greece can lead to a temporary or permanent job abroad. Follow a few guidelines to find the right fit.
Applying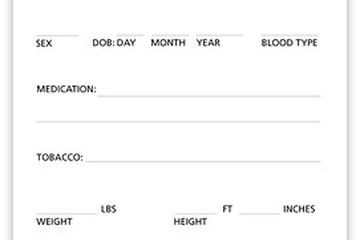 Image by Flickr.com, courtesy of Juhan Sonin
Hospitals abroad need outside help: browse through websites such as Nursing JobsUs (greece-ny.nursing-jobs.us ) for a list of available positions. This organization and others such as The Health Job (thehealthjob.com) have partnered with the leading hospitals in Greece. Positions in ambulatory care, surgery, women's health, sexual health or openings as a school nurse may be needed. Match openings and job descriptions with your skill sets to find the right fit. Register online—some sites offer applications online while others require more background checks and interviews. Travel nurse companies and recruitment agencies can help guide you to find an ideal fit for a job in Greece. By registering, interested candidates receive position openings by email, an excellent way to stay in the market.
Considerations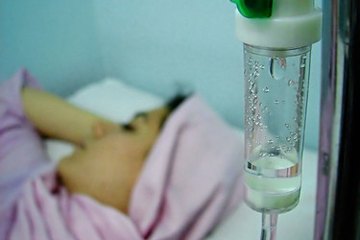 Image by Flickr.com, courtesy of Hamed Saber
According to the U.S. Department of State, Medical facilities in Greece are standard and only adequate, while some private clinics and hospitals (like in Athens and Thessaloniki) are in excellent condition. Some private hospitals have affiliations with U.S. facilities. These hospitals are an excellent resource for American nurses looking for positions abroad in Greece. The staff doctors at these private hospitals have been trained in U.S. or another international teaching institution. In public medical clinics, especially on Greek islands, often very little English is spoken. Many visitors to Greece, and Greek citizens, transfer from island care units to hospitals in Athens hospitals for more modern and professional care.
Nursing care staffing may be less than adequate, especially in public hospitals. This is where help is needed most: the best hospitals have a minimal nursing staff from midnight to dawn on non-emergency floors or wards. A job as a nurse in these institutions would be challenging and demanding work. Learn about the current state of the health care system, diseases, and current health information in Greece by checking the World Health Organization (WHO) website (who.int/topics/infectious_diseases/en) for more detailed country-specific health information in Greece.
Requirements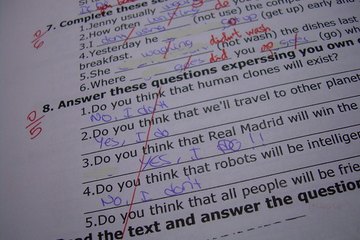 Image by Flickr.com, courtesy of Sergio
According to the website The Travel Nurse (the-travel-nurse.com/travelnursingrequirements.html), to apply for a nursing job abroad, all candidates must have a current RN (Registered Nurse) license from their state or home country, 1-3 years in the area you plan to work (not much time for training), have all current immunizations including a recent TB test; all certifications such as ACLS, TNCC and CPR for ER nurses. Some travel nurse agencies ask candidates to take a physical exam and to have a statement from a doctor stating you are able to perform as a nurse. Traveling nurses must also pass a pre-employment drug screening and a criminal background check, and references from past supervisors. Applying for a job in Greece is like applying for any job in nursing and requires thick screening. List current contacts and update your resume to document your experience and achievements. Answer online job interview questions. While the interview will eventually take place in person, the online profile can put you at the top of list at in a hospital HR department. Questions about your nursing work experience, nationality; language skills (writing and speaking); countries you've worked in before, qualifications and so on will be asked about in more detail.
Language
Image by Flickr.com, courtesy of Randen Pederson
Knowledge of Greek is, of course, helpful. It is possible to get by with English, but it will take time to translate patients. In public medical clinics, especially on Greek islands, often very little English is spoken.
Further Options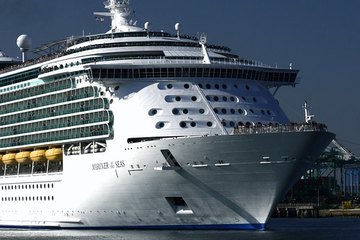 Image by Flickr.com, courtesy of Prayitno
Consider working on a cruise liner that goes to Greece. If you are interested in seeing Greece while keeping your job as a nurse, apply for a job as a cruise ship nurse. Holland America, Prince Cruises and Windstar Cruises, for example, all offer coastal Greek itineraries and ports-of call. Get a job as a nurse on a Grecian cruise ship. A cruise's Registered Nurse can treat passengers and crew. Most cruises require a diploma from an accredited nursing school, a minimum of 2 years working in a hospital or hospitals, experience with cardiac care, trauma, internal medicine and fluent English. Depending on the cruise line and time at-sea, the salary range will range from $2,200-$2,900 USD per month. Combining travel and a nurse career, a Greek cruiser is a smart option if you don't mind living on the sea. An on-board nurse must be helpful, professional and caring to all passengers and staff. For weeks or months from home, the nurse is a critical member of the ship's team and vital to the health-care staff. For example, Holland America cruise line has 3 nurses. Competition is high for these positions. Applications are available online as well as current openings.
References
Resources
Writer Bio
Noelle Carver has been a freelance writer since 2009, with work published in "SSYK" and "The Wolf," two U.K. literary journals. Carver holds a Bachelor of Arts in literature from American University and a Master of Fine Arts in writing from The New School. She lives in New York City.
Photo Credits
Westend61/Westend61/GettyImages