Dementia Program Coordinator Job Description
Growth Trends for Related Jobs
careertrend
A dementia program coordinator is employed by a medical or healthcare facility to support the director of a dementia unit. Together, they develop, implement and evaluate programs, services, policies, procedures and all best practices related to the provision of health services for patients suffering from dementia and other neurological ailments. In some environments, the coordinator may also be responsible for the recruitment and management of volunteers and other unpaid staff.
Job Responsibilities
Working under the direct supervision of the director of dementia programming, the dementia program coordinator assists in the creation and implementation of workshops, support groups and other programs administered by the dementia unit. In doing so, the coordinator may recruit, hire, train, manage and terminate volunteers and interns as needed. Additionally, the coordinator maintains all metrics surrounding these initiatives for the dual purpose of monitoring success as well as maintaining compliance with facility, local, state and federal regulations. Answering all basic questions of colleagues, patients and families, the dementia program coordinator typically serves as the primary point of contact for the department.
Job Opportunities
Dementia program coordinator roles are typically advertised through newspaper classifieds and online job boards. Additionally, niche job search engines such as Idealist.com focus specifically on work in the non-profit and social service sectors. Alternatively, many staffing agencies nationwide specialize in the placement of program coordinators and others in this field.
Qualitative Requirements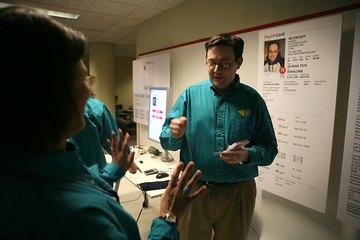 Candidates for the role of dementia program coordinator must be able to manage multiple cases and projects simultaneously. Discreetness and the ability to maintain patient confidentiality are also important. Candidates must be able to communicate effectively, as interaction with staff, patients and families is required. Analyzing information, the coordinator must use reasonable deduction to make recommendations and decisions.
Educational Requirements
In order to procure employment as a dementia program coordinator, a candidate must have a formal college education. A four-year degree within mental health, social work or a related field of study is mandatory. Candidates who are licensed practical or registered nurses may receive preference in certain facilities. Additionally, employers typically favor applicants who have prior professional experience working with dementia or Alzheimer's patients.
Employment Outlook & Average Compensation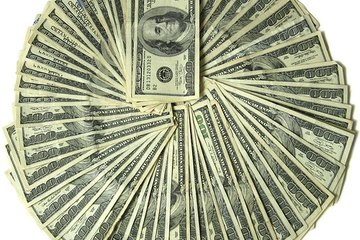 The Bureau of Labor Statistics states that "The number of social and human service assistants is projected to grow by nearly 34 percent between 2006 and 2016, which is much faster than the average for all occupations." This is anticipated as a result of a growing population of elderly people. According to Indeed.com, the average dementia program coordinator in the United States in 2009 earns an annual salary of $39,000.
References
Writer Bio
KJ Henderson has more than a decade of HR and talent acquisition experience. He has held roles at a Fortune 100 investment bank, a media conglomerate and at one of NYC's largest executive staffing firms. He currently heads recruitment sourcing at a major movie studio. He read literature at Oxford.
Photo Credits