Substance abuse is a primary, chronic, progressive and often fatal health problem that affects 10 to 15 percent of the population in the United States. It is an inappropriate pattern of chemical use over time that affects a person's work, home or social obligations and may cause legal, personal and health problems. Substance abuse impacts people in all areas and socioeconomic levels of society.
According to the U.S. Department of Health and Human Services, health care workers are neither more nor less likely to abuse substances than workers in any other workplace. The difference lies in abuser's drug of choice and potential for successful recovery.
Abuse Among Health Care Workers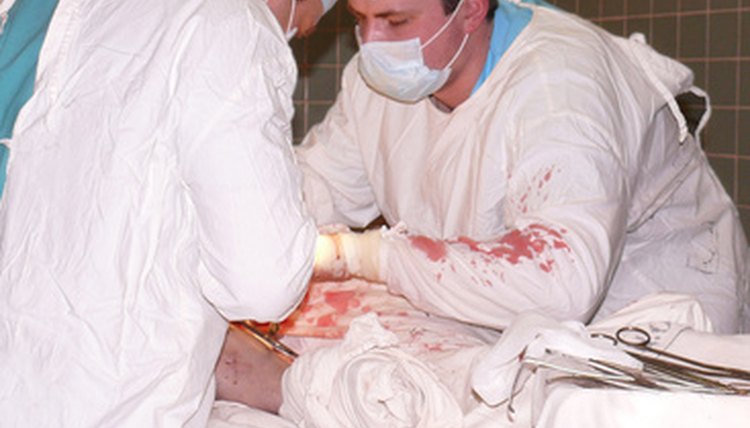 surgery operation image by alma_sacra from <a href='http://www.fotolia.com'>Fotolia.com</a>
Substance abuse affects people in all areas of health care system, including doctors, nurses, dentists, therapists, pharmacists, clinical and laboratory technicians. But some health care workers may be at greater risk because of where they work or their medical specialty. Physicians working in emergency medicine, psychiatry and anesthesiology are at highest risk for substance abuse.
Nurses who work in emergency rooms, intensive care units, surgical services and in oncology (cancer) units are more likely to develop substance abuse issues than other nurses such as, those who work in pediatric and women's health services, which have very low rates of substance abuse problems among nurses.
Health care workers in these areas perform high risk procedures, work long hours and must make life-or-death decisions on a daily basis. In addition, health care professionals work in an environment where prescription medications are seen as effective tools to heal the body or calm the mind.
Types of Substances Abused
medication image by palms from <a href='http://www.fotolia.com'>Fotolia.com</a>
Health care workers, especially physicians and nurses, have access to prescription medication; this access, combined with their experience in helping patients with drugs, may give them a mistaken belief in their knowledge that may lead them to believe that they can self-medicate without becoming addicted. Consequently, health care workers are more likely to abuse prescription medications such as Vicodin, Percocet, OxyContin, morphine or Darvon than non-health care workers, who tend to abuse recreational drugs such as marijuana, alcohol and cocaine.
Identifying Impaired Health Care WOrkers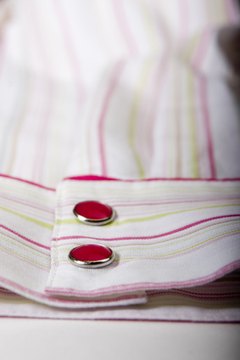 sleeve of a shirt image by Ivan Hafizov from <a href='http://www.fotolia.com'>Fotolia.com</a>
Typically, one of the identifying signs of a worker with a substances abuse problem is a high rate of absence from work for questionable reasons. This is not the case with health care workers, because they get their drugs at work. But, there are other ways to identify these workers. Some of the most common signs are mood swings, failure to follow established patient care protocols, frequent trips to the bathroom, transferring to a late shift or an isolated work area, showing up for work at the hospital at odd times or on days off or wearing long sleeves, even in warm weather, to hide needle marks.
Impact of Impaired Health Care Workers
No one knows exactly what part substance abuse among health care workers plays in patient care and medical errors. According to Roger Cicla, professor of anesthesiology at the University of Tennessee College of Medicine, substance abuse is a major risk factor for medical malpractice and negligence lawsuits. In addition, the personal, family and health costs are very high. If not treated, the death rate for physicians with substance abuse is 17 percent.
Treatment and Recovery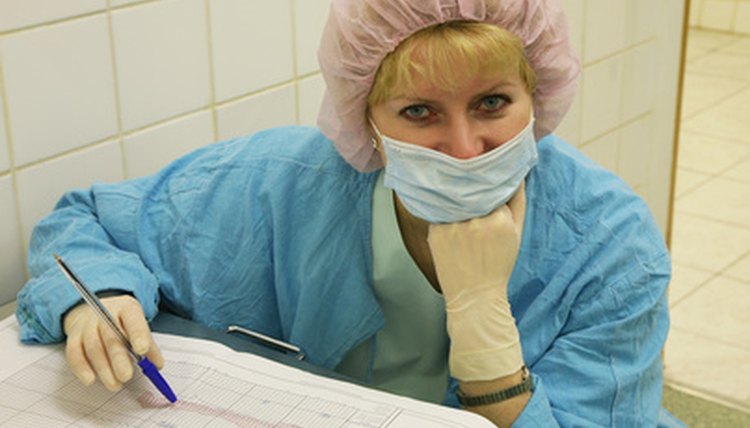 the nurse with a mask on face sits at a table image by Cosmic from <a href='http://www.fotolia.com'>Fotolia.com</a>
Substance abuse issues are managed by the various state licensing boards and, in most areas, health care workers may return to work after successfully completing a treatment program, signing and complying with an ongoing monitoring plan. The monitoring plan includes regular in-person, phone or written progress reports; documented participation in a 12-step program with a sponsor; random drug tests; and limitations on working hours and other work restrictions.
The good news is that if health care workers with substance abuse problems can be identified, the prognosis for treatment, recovery and long-term sobriety is very good. People working in health care tend to be highly motivated and conscientious; thus, the success rate, as measured by a health care worker's ability to return to work, is 80 to 90 percent as compared with 50 percent for the general population.