Growth Trends for Related Jobs
Any path you take after high school can eventually lead to a business career, but eager businessmen can take specific steps to get on the fast track to a successful future. Many business majors eventually find their niche after years of unrelated schooling and a decade full of unsatisfying jobs. Very few know exactly what they want to achieve before they enter college. However, researching the route to your goal can help you become a businessman without wasting time.
Continue Your Education
While business professionals tend to hold a wide range of varying degrees, it is most suitable to major in a related field. All Business Schools suggests enrolling in accounting, finance, business administration, international business, human resources, sports management, marketing or going for your Master of Business Administration degree. In addition, U.S. News ranked the best undergraduate business programs and listed entrepreneurship, supply chain management or logistics, production or operations management and quantitative analysis as acceptable courses.
Internships and Certification Options
Digital Vision./Photodisc/Getty Images
Doing an internship or two can not only help establish business connections, but can also assist you in determining which aspect of the industry you see the most potential in. This is also a good time to gain professional certification, if possible. The American Purchasing Society awards a Certified Purchasing Professional Certification to applicants who successfully demonstrate talent in implementing an improved purchasing and supply chain practice as a business solution. Individuals can go on to obtain a credential as a Certified Professional Purchasing Manager.
Review Your Options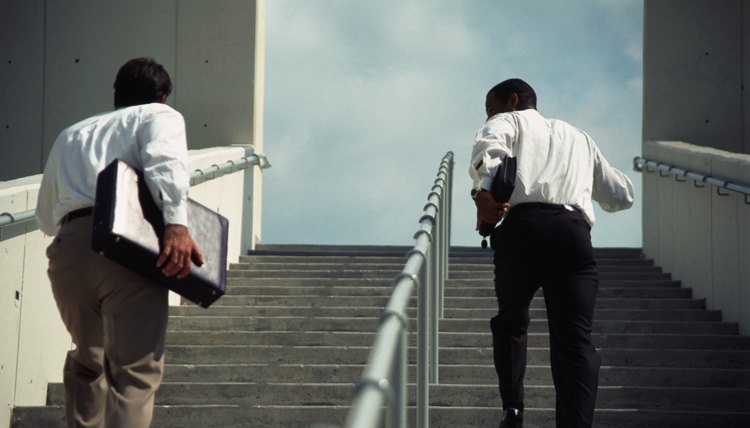 John Foxx/Stockbyte/Getty Images
At this point, you should have a good idea of which business structure appeals most to you. According to the U.S. Small Business Administration, business structures are either cooperative, an S or C corporation, a sole proprietorship, a partnership or a limited liability company. Do you plan to apply to an existing establishment, or are you ready to open your own business and take on all of the responsibility? Do you know of an individual with similar interests who you want to consider going into business with?
Take the Next Step
Depending on the business route you decide to take, the next steps will vary. If you want to get into an existing company or corporation, update your resume and research job openings in your area. If your plan is to launch your own business, review your local regulations to get a sense of what needs to be done. Guidelines vary by state, though one of the most common requirements is to register your business name.
References
Writer Bio
Based in the Northwoods of Wisconsin, Megan Torrance left her position as the general manager for five Subway restaurants to focus on her passion for writing. Torrance specializes in creating content for career-oriented, motivated individuals and small business owners. Her work has been published on such sites as Chron, GlobalPost and eHow.
Photo Credits
Iswoop/Alistair Berg/Photodisc/Getty Images