Warehouses are large commercial buildings used by manufacturers and wholesale companies to store products and goods waiting to be shipped to stores located throughout the marketplace. Warehousemen are professionals who are responsible for receiving, stocking and helping to organize the warehouse. In a typical workday, a warehouseman fulfills several duties.
Unloading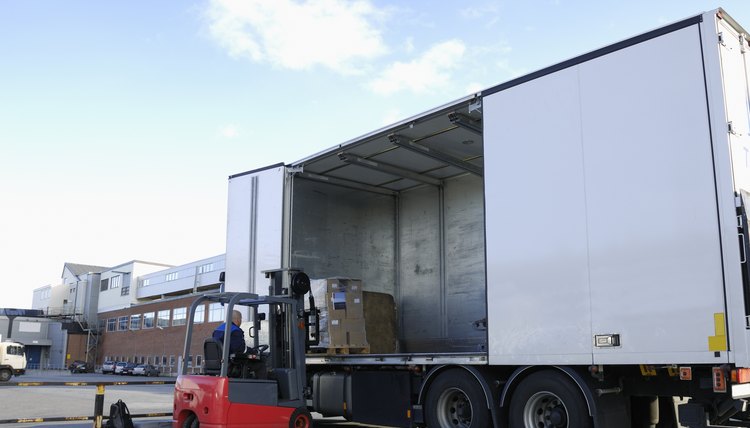 christian Lagereek/iStock/Getty Images
A warehouseman unloads inventory from trucks that pull up into the warehouse's docking area. The merchandise is usually contained in large cardboard boxes that the warehouseman either removes from a truck manually or with a forklift. After the merchandise is unloaded into the shipping area, the warehouseman is responsible for putting the merchandise on the correct shelves, located throughout the warehouse.
Shipping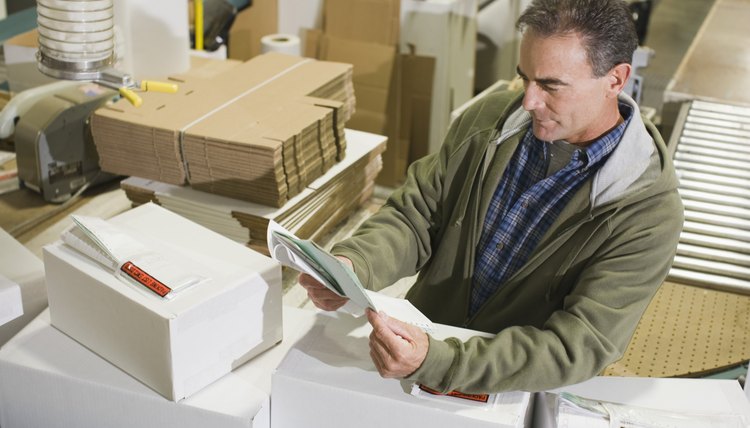 Jupiterimages/Creatas/Getty Images
A warehouseman helps ship merchandise to retail stores and other outlets that have purchased products stored in a company's warehouse. Typically, workers will gather a merchandise order from the warehouse shelves and box the products. The warehouseman then checks that shipping labels have been drawn up correctly then informs the shipping department that truck drivers can pick up the packed boxes.
Inventory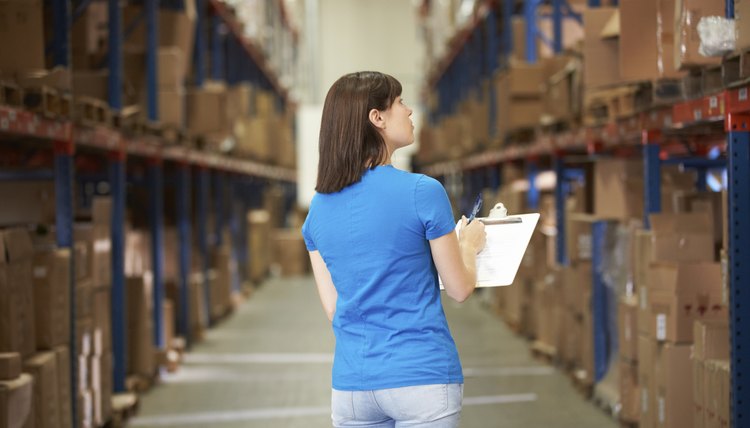 monkeybusinessimages/iStock/Getty Images
Since warehouses receive and send out a large quantity of merchandise on a daily basis, it is necessary for warehousemen to keep accurate inventory records. Warehousemen use inventory sheets as they count inventory in the main warehouse area. They then compile lists to make sure that the inventory is at the proper level on a weekly basis.
Safety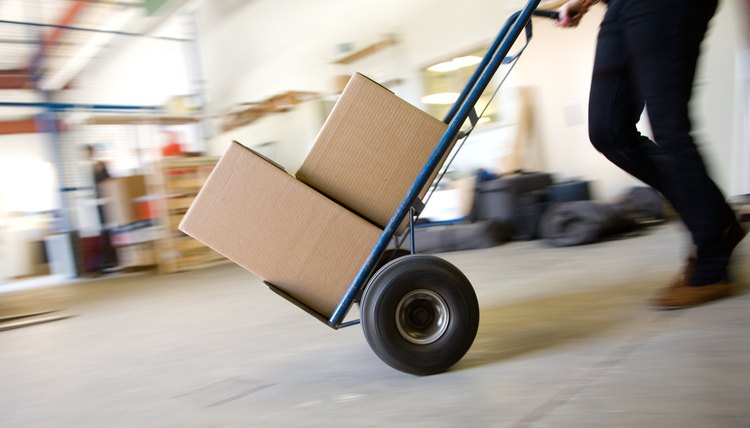 Jupiterimages/Photos.com/Getty Images
Warehouses can become cluttered with paper, cardboard box material and other forms of debris. One of a warehouseman's responsibilities is to gather these materials together and put them in their designated work areas or dispose of them. Warehouse workers also make sure that electrical equipment is turned off at the end of the work day.