Being the spouse of a disabled American veteran poses unique challenges that can be difficult to face. Fortunately, there are benefits available to veterans and their spouses that make these burdens more bearable. Disabled veterans should claim their disability with the Department of Veterans Affairs. Veterans will then receive a disability rating that establishes the amount of compensation and other benefits that the veteran is eligible for. Certain veterans may also qualify for benefits for their spouses or other dependents.
Health Care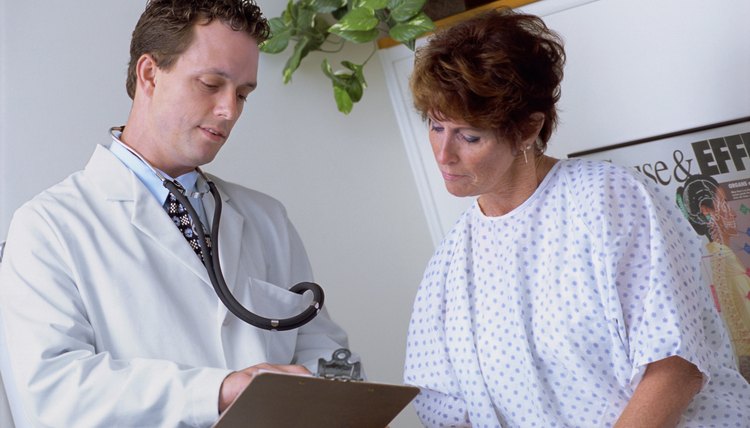 Dynamic Graphics Group/Dynamic Graphics Group/Getty Images
Health care benefits are available to some spouses of disabled veterans. These benefits are called Civilian Health and Medical Program of VA, or CHAMPVA. CHAMPVA reimburses spouses and dependents of disabled or deceased veterans for inpatient and outpatient care, mental health treatments, prescription medications, medical equipment and nursing care. Treatment can be obtained free of charge at a VA medical center that participates in the CHAMPVA In-house Treatment Initiative (CITI) or from a local provider for a small fee.
Spouses may be eligible for CHAMPVA if they are not eligible for TRICARE and meet certain qualifying criteria. The veteran must have been rated by the VA as permanently and totally disabled due to a service-related disability. If the veteran is deceased, the veteran must have died in the line of duty for reasons other than misconduct or from a service-related disability after being rated permanently and totally disabled by the VA.
Surviving spouses surrender this benefit if they remarry.
Education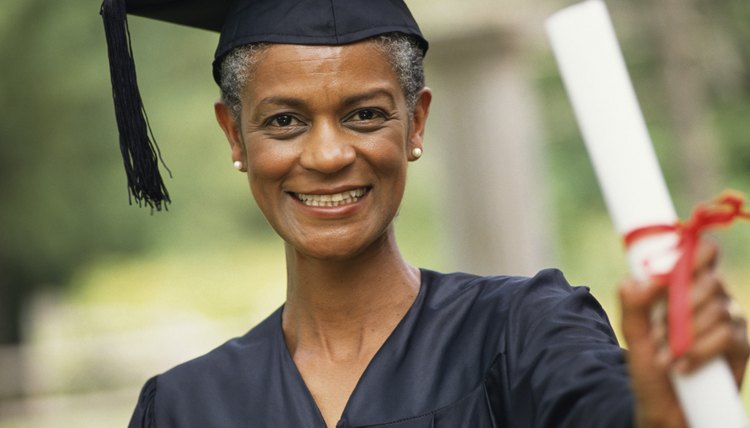 Jupiterimages/liquidlibrary/Getty Images
The VA's Dependent's Educational Assistance (DEA) program provides up to 45 months of education benefits for eligible spouses. These benefits can be used for correspondence courses, degree or certificate programs, on-the-job training and apprenticeships. Remedial or refresher courses must have prior approval to be covered under the benefit.
The monthly education benefit is adjusted on the first of every October to compensate for inflation. To find the current rate of benefit, visit gibill.va.gov and select "Payment Rates."
Spouses are eligible if the qualifying veteran is permanently and totally disabled as a result of a service-connected disability. Spouses are also eligible if the veteran dies due to a service-related disability or after being classified as permanently and totally disabled, regardless of the cause.
Survivor's Benefits
Disabled veterans receive compensation and other benefits, depending on their disability rating, to help them take care of their families. These benefits help provide for the spouse through the veteran's life and, if the veteran dies, become available for surviving spouses.
Dependency and Indemnity Compensation (DIC) is available to surviving spouses of veterans who died from a disease or injury caused or aggravated in the line of duty while on active duty or in training, or from a service-connected disability or condition related to a service-connected disability. This benefit pays the surviving spouse a set monthly rate plus allowances for children.
Surviving spouses who have not remarried may be eligible for a death pension if they do not remarry. These spouses must earn less than the established income threshold. The death pension is only available to spouse of veterans who were discharged under honorable conditions, had more than 90 days of active military service and at least one day served during a period of war. The duration of service can be waived if a service-connected disability has been rated with VA that justifies a discharge.
VA guaranteed home loans and fee-free passports are also available to surviving spouses. To qualify for a loan, the veteran must have died from a service-connected disability, and the surviving spouse cannot have remarried before the loan was taken out or before the age of 57, whichever occurs sooner. Passports are available to surviving spouses who want to visit their loved one's grave or memorial site in another country.