Growth Trends for Related Jobs
Sometime working one job just doesn't cut it. There are bills to pay, debt to reduce and extras to save for. This is where having a side job comes in handy. While it can be difficult to juggle two jobs at once, if you are open to working after business hours, you might find a night job is right for your situation.
Pizza Delivery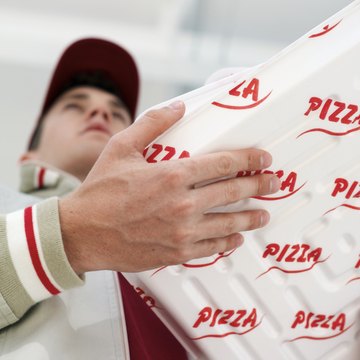 Stockbyte/Stockbyte/Getty Images
If you have reliable transportation and a good driving record, delivering pizzas may be the perfect part-time night job for you. The schedule is flexible, and it's not a hard job to get. The amount you can make will vary, but in most cases drivers get an hourly wage plus tips. On the downside, you are usually responsible for paying for your own gas, so you have to take that, and the wear and tear on your car, into account.
Merchandise Stocker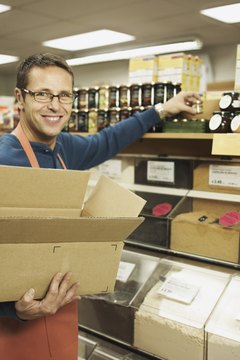 Jupiterimages/Brand X Pictures/Getty Images
Merchandise stocker, night stocker or night crew jobs are available at almost any major retail location. Stockers are responsible for unpacking and organizing merchandise, filling shelves, taking inventory and writing reports. Other responsibilities may include setting up displays and making sure the inventory has price tags. Most of this work is done after the store has closed, so it's a great choice for those looking to work night and weekend hours.
Bartending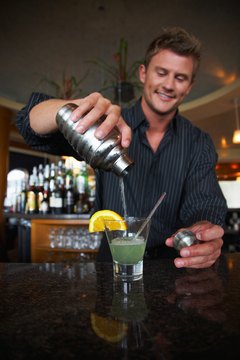 Jupiterimages/Photos.com/Getty Images
If you have an upbeat personality and know how to make alcoholic beverages, bartending might be up your alley. Though some bartenders learn the skill while on the job, others take classes or enroll in bartending school. According to the U.S. Bureau of Labor Statistics, in most states you need to be at least 18 for this job, but some states may have a higher age requirement. Also, restaurants tend to prefer hiring people over 25.
Customer Service Representative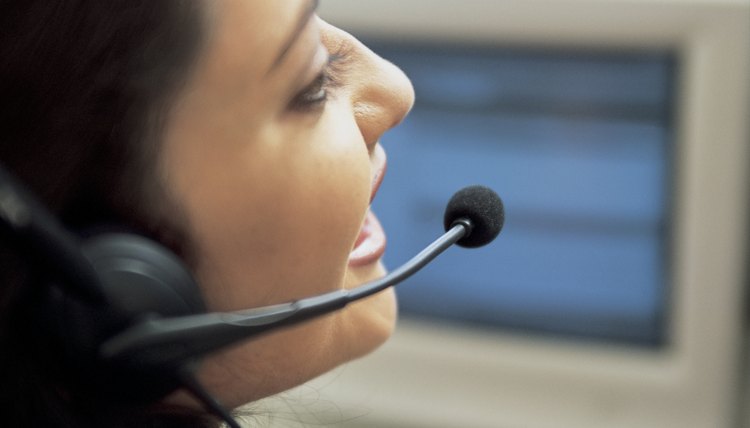 Comstock/Comstock/Getty Images
If you have a knack for customer service and don't mind monotonous work, you might find working in a call center to be a rewarding night job. Some call centers are open around the clock, so you may have a flexible work schedule. Call centers tend to pay relatively well for part-time work, but it can be a stressful job. The U.S. Bureau of Labor Statistics notes that calls are often monitored and taped, and employees are evaluated on efficiency, so there's often little time to collect yourself in between calls.
Freelancing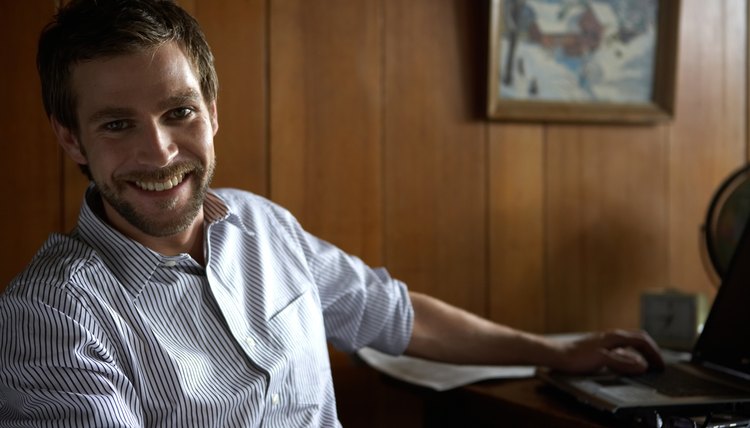 Noel Hendrickson/Lifesize/Getty Images
If you can't find a part-time night job, why not create your own? Think of something you know how to do well, that other people would gladly pay you for. Are you good with graphic design? Are you an excellent writer? Perhaps you have a service to offer a business? While freelancing may not provide an immediately steady paycheck, it's worth a shot if you've exhausted all other possibilities.
2016 Salary Information for Customer Service Representatives
Customer service representatives earned a median annual salary of $32,300 in 2016, according to the U.S. Bureau of Labor Statistics. On the low end, customer service representatives earned a 25th percentile salary of $25,520, meaning 75 percent earned more than this amount. The 75th percentile salary is $41,430, meaning 25 percent earn more. In 2016, 2,784,500 people were employed in the U.S. as customer service representatives.
References
Writer Bio
Jessica Broadmoor has more than eight years of experience creating content for print and online publications, as well as content for the corporate sector. She holds a bachelor's degree in journalism from Michigan State University.
Photo Credits
Jochen Sand/Photodisc/Getty Images