Growth Trends for Related Jobs
Intravenous Therapy (IV) certification programs are provided to practicing nurses who wish to update their skills through refresher courses approved by professional nursing boards or associations. The training is available through home-based study or classroom instruction. Candidates who successfully complete the training will receive a certificate.
National Federation of Licensed Practical Nurses – NFLPN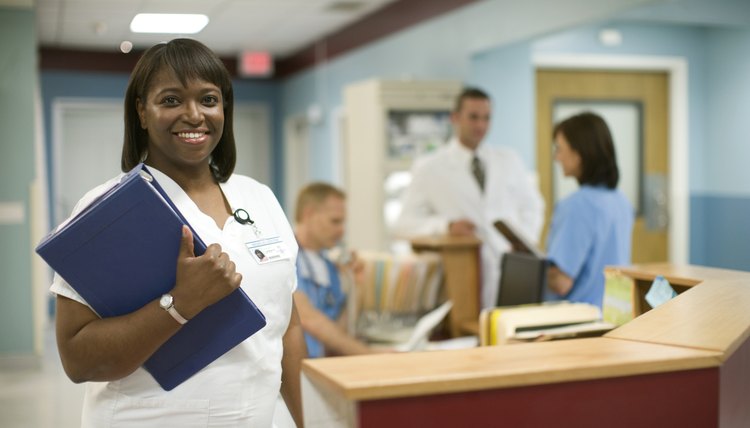 Thomas Northcut/Digital Vision/Getty Images
NFLPN is based in North Carolina and provides IV therapy and gerontology certification training to licensed practical or vocational nurses (LPN/LVN). The program is offered at a discounted rate to members of NFLPN. Applicants must submit a completed form, after which they will receive a CD and text-books. After completing the refresher course, candidates are required to take and pass a national examination that qualifies candidates to become certified by NFLPN. The certification is valid for two years.
National Federation of Licensed Practical Nurses--NFLPN 605 Poole Drive Garner, NC 27529 919-779-0046 nflpn.or
National Pharmacy Technician Association – NPTA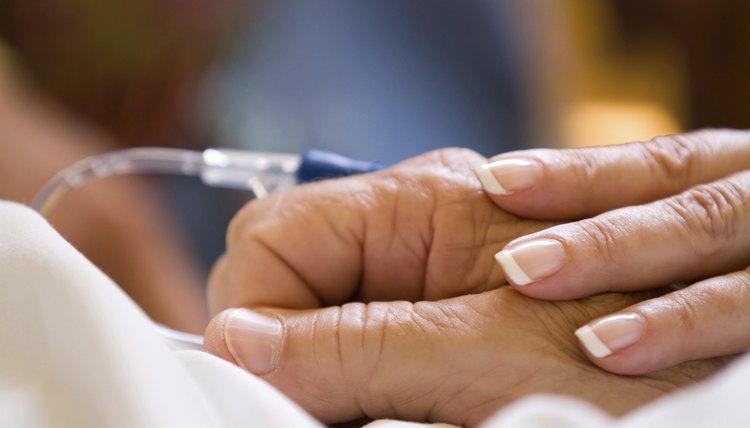 sframephoto/iStock/Getty Images
Based in Houston Texas, NPTA is the largest society for pharmacy technicians and provides IV certification training for technicians who wish to fulfill the State Board of Pharmacy training regulations regarding IV therapy. The program is only available to certified pharmacy technicians and to students who are pharmacy technicians. The courses comprises home-study, practical training and process technique validations. Candidates will receive training on the procedures for handling sterile products, quality control, aseptic hand washing and vial manipulations. Each module will be followed by an examination; candidates must score at least a 70 perdent in all three examinations in order to be certified. In addition to the home-based study modules, candidates are required to attend a two-day "sterile product training institute" in Houston Texas.
National Pharmacy Technician Association – NPTA PO BOX 683148 Houston, TX 77268 888-247-8700 pharmacytechnician.org
Perivascular Nurse Consultants Inc.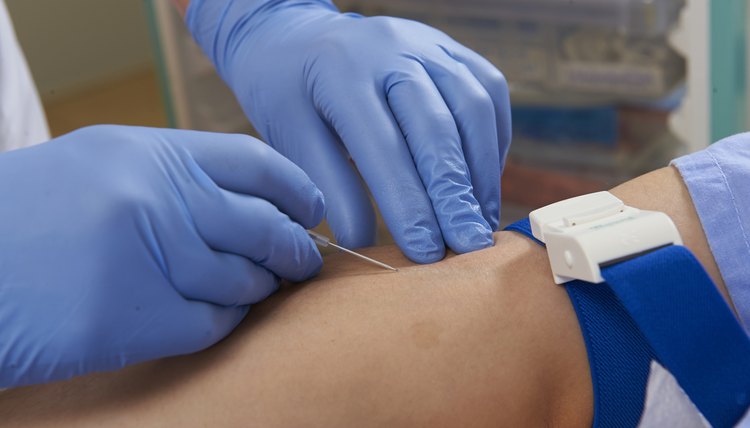 Chris Warren/iStock/Getty Images
Perivascular Nurse Consultants Inc. has been providing infusion therapy education to nurses for the past 23-years and is located in Philadelphia. The faculty at the consulting firm include registered nurses who have extensive IV administration experience and have worked at hospitals, clinics long-term care and out-patient facilities. The courses are offered on-site or as pre-scheduled seminars. Candidates who are qualified to take the IV therapy course include registered nurses, LPNs, radiologic technicians and medical technicians. The IV certification course provides broad-based training on the proper administration of IV catheters. The coursework includes topics in venipuncture theory, locating veins by palpitation, and venious anatomy and physiology. The program provides numerous opportunities for hands-on participation. A certificate of completion will be awarded to candidates who successfully complete the training
Perivascular Nurse Consultants Inc. 8013 Bingham Street Philadelphia, PA 19111 215-742-9833 pncnurse.com
Catherine Yeulet/iStock/Getty Images