Growth Trends for Related Jobs
It's common for high school students who lack work experience to find positions that only pay minimum wage. Getting a good-paying opportunity isn't as easy. The best jobs are those that pay $9 per hour or more, but that don't necessarily require long shifts or daily work. For example, food servers may work short shifts and only a few days a week, and also receive an hourly wage and tips.
Surf's Up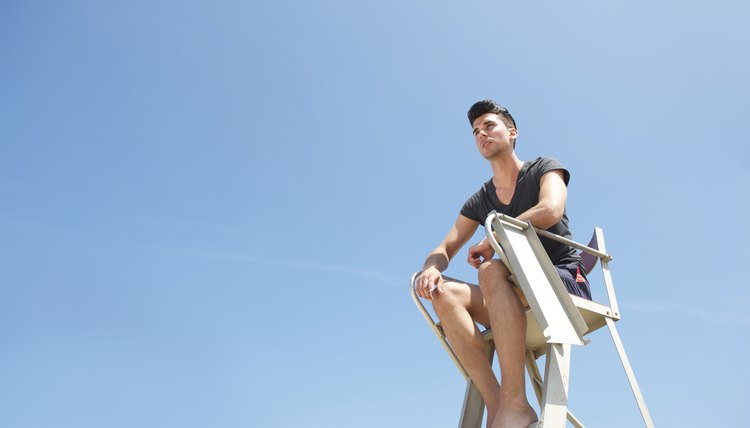 m-imagephotography/iStock/Getty Images
Lifeguards get to soak up the sun while ensuring everyone in the water is out of harm's way. Most employers require lifeguards to be certified, which is typically available to candidates over the age of 15. For example, the American Red Cross lifeguard course is open to candidates ages 15 and up who pass certain swimming requirements. The course also includes CPR, AED and First Aid instruction. According to Forbes, lifeguards typically earned $9 to $10 per hour, as of June 2013.
Par for the Course
Deklofenak/iStock/Getty Images
Golf caddies carry a player's clubs from one hole to the next and sometimes help golfers decide what clubs to use for certain shots. Caddy positions are usually open to anyone over the age of 14, but require physical endurance and knowledge of the game. Although rainy days or cold weather may affect caddies' work schedules, they're generously compensated for each round. According to Forbes, caddies earned between $50 and $100 for about four hours of work, not including tips, as of June 2013.
Visual Appeal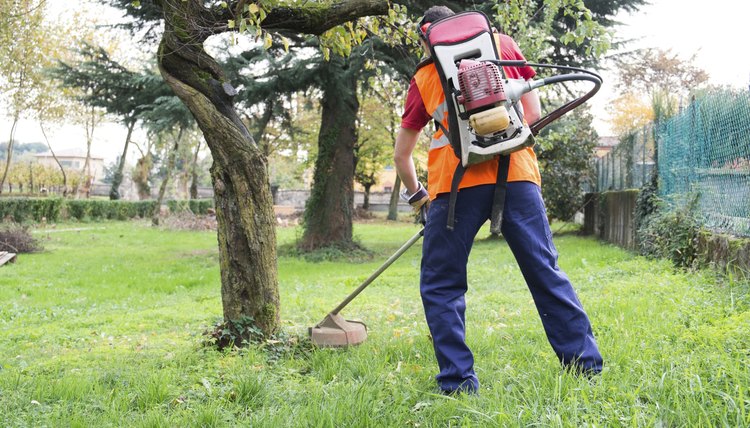 tommaso79/iStock/Getty Images
Many landscaping and housekeeping workers simply offer their services to friends, neighbors and people around town. Landscapers may start out shoveling driveways, mowing lawns or trimming bushes and gradually offer more advanced services. Housekeepers provide basic cleaning services and eventually offer deep cleans or window washes. In many cases the work can be done during evening and weekend hours, which is ideal for high school students. The U.S. Bureau of Labor Statistics reports that landscaping and groundskeeping workers earned an average hourly wage of $12.65 as of May 2013. The BLS notes that housekeepers and maids were paid a mean hourly rate of $10.64 as of May 2013.
Family Fun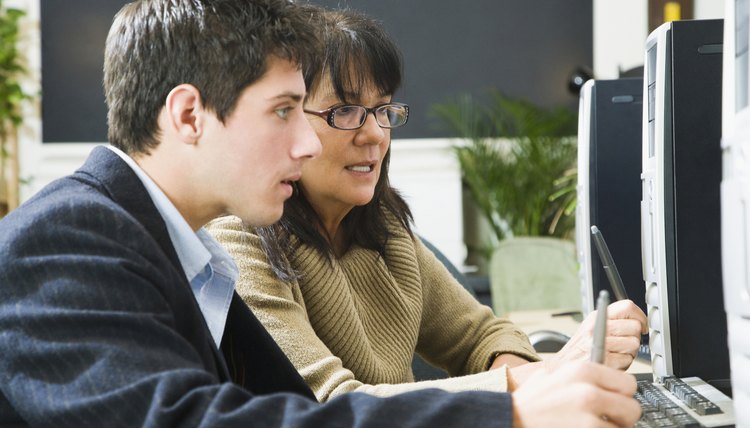 Purestock/Purestock/Getty Images
Tutoring doesn't require any experience, but it does require an advanced understanding of a particular subject. Forbes reported in June 2013 that tutors made around $15 an hour starting out and increased earnings with their experience level. Even jobs caring for children, rather than teaching them, offer hourly rates well above minimum wage. The BLS notes that childcare workers earned an average hourly wage of $10.33 as of May 2013.
References
Resources
Writer Bio
Based in the Northwoods of Wisconsin, Megan Torrance left her position as the general manager for five Subway restaurants to focus on her passion for writing. Torrance specializes in creating content for career-oriented, motivated individuals and small business owners. Her work has been published on such sites as Chron, GlobalPost and eHow.
Photo Credits
wmiami/iStock/Getty Images