Growth Trends for Related Jobs
Human relations is just one of the degrees that translates well to the human resources management field. If you're interested in becoming a human resources professional, the degree will help to show your mastery of competencies required of the function. There are a variety of programs offered at universities around the country, including traditional classroom learning for the full-time student and accelerated courses for individuals who work full time but want to pursue a degree.
What Do I Learn in a Human Relations Course of Study?
Human relations course study is designed to help you learn to recognize and understand behavioral principles. You'll gain an understanding of group dynamics, personality and communication styles, and key concepts of human motivation. Some programs provide specific courses related to human resources management such as leadership, harassment or legal compliance. Programs may require an internship where you can gain hands-on experience as well.
Do I Need Anything Other Than the Degree to Get a HR Job?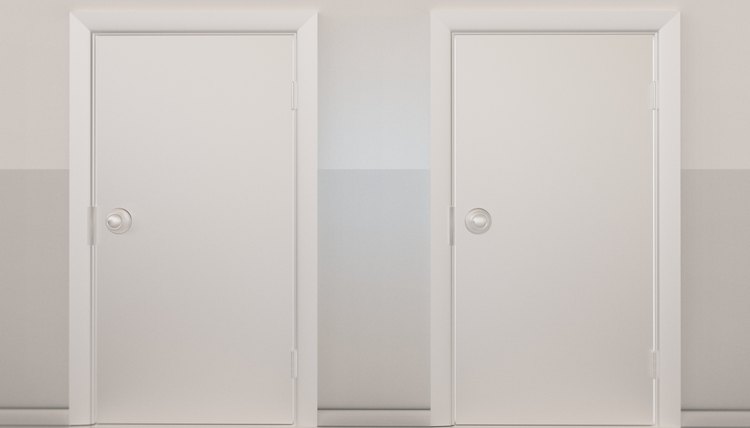 Chad Baker/Digital Vision/Getty Images
As with many jobs, an opening for a human resources professional will attract a multitude of applicants. The degree alone is not enough to make you stand out from the crowd, although for many organizations a degree is required for HR jobs. For this reason it's important to gain experience through internships, volunteer activities or employment. If you have a job, regardless of what it is, let your HR staff know that you're interested in HR as a career. Most HR professionals will be happy to offer advice, teach and mentor.
How Do I Choose a Human Relations Program?
In order to choose the program that best fits your needs, you'll want to do some research. Look at the websites of the universities that offer human relations as a degree. In addition to the behavioral studies, you'll also want to make sure that the program has courses geared specifically toward human resources management. Other considerations might include the location of the school and if courses can be completed through self-study or online. What are the entrance requirements? Is there an internship required? If it's a master's level program, is there a thesis or other paper required for graduation? Understand that each of these additional requirements is another level of learning for you and one more way you can demonstrate to a potential employer that you have the educational background to be an asset to them.
Putting It All Together
Once you have your degree, you'll want to be able to communicate to potential employers how what you learned through this course of study will benefit their organizations. Consider team or class projects that you completed. Have you witnessed or experienced situations that relate to the compliance issues you've studied? Employers want to know that you can take what you learned and translate it to their workplace. How will what you learned about human behaviors and motivation help you to advise managers and counsel employees on performance? All of these things will add depth to your resume and build upon the strong foundation you've gained through study toward your human relations degree.
References
Resources
Writer Bio
Barbara Falkenrath holds a master's degree in human relations and an undergraduate degree in English. Falkenrath has earned the SHRM - SCP, SPHR and GPHR certifications. She has over 15 years of human resources leadership experience in global organizations and consults as a subject matter expert on human resources issues.
Photo Credits
Jupiterimages/liquidlibrary/Getty Images