Municipal law enforcement officers in Pennsylvania must be Act 120 certified. Act 120 was established to create standardized guidelines in the training and hiring of police officers in the state. In the Lehigh Valley, Act 120 training classes are held at the Allentown Police Academy. Since 1959, this location has certified more than 2,400 police officers from 155 municipalities. Applicants to this Lehigh Valley-based facility must meet minimum requirements, including physical and psychological exams before beginning the training program. Classes usually begin in July and February; sessions are 20 weeks each.
Act 120 Requirements
To meet the eligibility requirements for Act 120 certification in the Lehigh Valley, you must be a United States citizen and at least 21 years of age. A valid driver's license, clean criminal record with no conviction above third-degree misdemeanor and generally good physical health also are requirements.
Complete a background check with the Commonwealth of Pennsylvania. You will need to submit this with your application to the State Police Academy. This can be completed online at www.psp.state.pa.us or in person at any state police barracks.
Order your transcripts. They will need to be submitted with your police academy application. If you attended college for more than two semesters, you must submit your college transcripts. Otherwise, high school transcripts are acceptable.
Act 120 Application Process
Submit your application, along with a copy of your driver's license, your high school or college transcripts and your background check via regular mail to the Allentown Police Academy.
Complete an on-site informational interview at the Allentown Police Academy. These are typically held two months prior to the start of classes. Your interview date will be sent to you in the mail. If you pass the interview, you move on in the application process.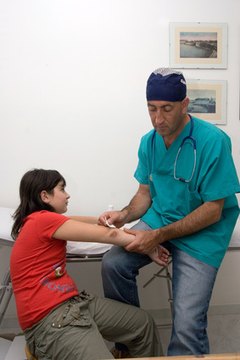 doctor visiting image by TEMISTOCLE LUCARELLI from Fotolia.com
Get a physical exam from your doctor. You must satisfy this requirement in order to advance in the application process.
Pass a standardized reading test and a physical fitness test, and undergo and pass a psychological exam. All tests are administered by police academy personnel. If you pass these tests, you are eligible to be accepted into the police academy.
Police Academy
Pay your tuition at least one month prior to start of classes. Fees change each semester so check current schedule, but tuition is at least $4,000. Note that the Allentown Police Academy offers no federal financial aid outside of the G.I. Bill.
Purchase your uniforms, weapons, holster and other supplies as noted on acceptance letter.
Attend classes. There are 754 hours worth of training, spread out over 18 course areas including criminal law, firearms, defensive tactics, first aid, patrol procedures, and investigations.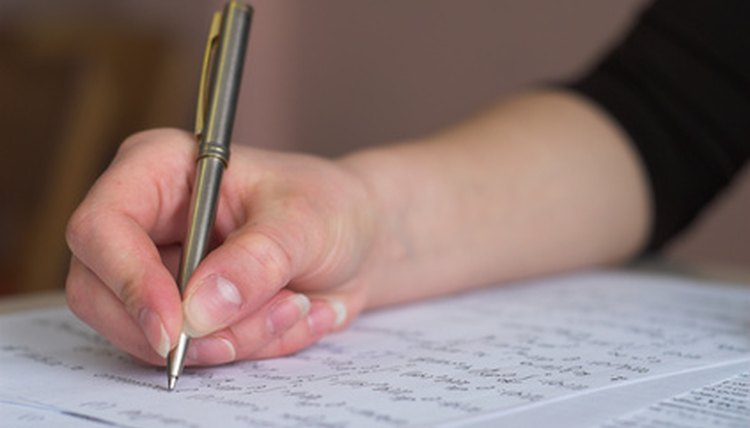 Pass all 18 exams with a score of 75 percent or better.
Tip
Get into a regular exercise routine before your physical exam.
Warning
Passing the Act 120 certification in the Lehigh Valley or any other training site does not guarantee employment as a law enforcement officer. Act 120 certified people will still apply for a position with a municipal police department or with the Pennsylvania State Police.