MAC Cosmetics (Make-up Artist Cosmetics) is perhaps the most sought after and influential makeup company in the world. At the cutting edge of social awareness and a tireless promoter of help for AIDS victims, MAC cosmetics is worthy of the title empire. Beauty schools use their products and train artists who will one day be employed by the professional make-up artist industry using MAC cosmetics products and looks.
Do you want to be a part of the MAC cosmetics make-up artist community? Are you interested in finding MAC cosmetics master classes? Then follow the steps below.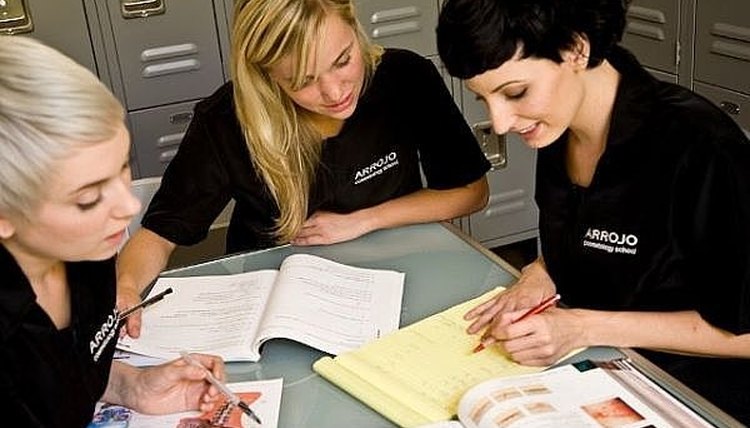 FINISH YOUR OFFICIAL BEAUTY SCHOOL RESUME.
There is a reason MAC cosmetics is an empire. Beauty schools can help train you to measure up to the level of excellence required for MAC cosmetics make-up artists. If you haven't gone through the training a beauty school can give you, you will want to fill in this gap in your resume. It isn't required, but for a long term make-up artist career, it is the wise choice.
ASSEMBLE YOUR PROFESSIONAL DOCUMENTATION.
If you are a licensed beauty professional this should be easy for you to accomplish. You will need your professional documentation and a copy of a picture ID to fulfill the next step.
SIGN UP FOR MAC PRO MEMBERSHIP.
MAC cosmetics master classes are easily discovered once you pay the small ($35 USD) yearly fee for MAC membership. Fill out the MAC Pro Membership application. Your application, fee, and documentation from step 2 can be delivered to any MAC store. If you want to mail it, here is the address:
MAC Pro Membership PO Box 435, 3219 Yonge Street Toronto, Ontario M4N 3S1
If you want to call about membership here are two numbers you can use: 1-905-940-2437 or dial 1-877-553-5536 .
FIND MAC COSMETICS MASTER CLASSES IN YOUR AREA.
Keep up to date by clicking on the 'Events' tab on the MAC Pro website. Follow the Master Classes link. There are master classes specifically available in the UK as well.
See tips and hints below on how to maximize your master class.
Tip
Bring a notebook or laptop for taking notes. Bring a camera along with you to capture the looks and steps of styles you are learning. Immediately apply what you learn in MAC cosmetics master classes to cement your learning.