Growth Trends for Related Jobs
You have dreams of hitting the long and open road in your RV -- the only problem is, you're concerned about how you're going to make money. While doing freelance writing, editing or web design are options if you have experience and access to wireless Internet, you also have options that use the amenities within your RV. Those options include providing rides, cooking for others or taking care of properties along the way.
Shuttle Service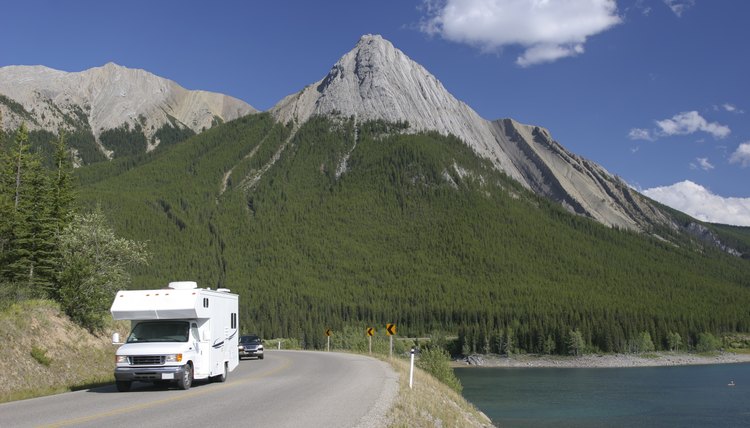 Vladone/iStock/Getty Images
With a home on wheels, chances are you're using those wheels to get somewhere someone else might also want to go. When you're headed out on the road, use sites such as Craigslist or Ridester to post where you're going and the terms of your deal. If you bring a few people along on your journey, you'll make money for diesel fuel as well as some for your pocket. If you're based in a local area, you could also use sites such as Lyft or Uber. One thing to note, though: Some cities regulate the use of peer-to-peer services, so check on local regulations to be sure you're following the rules.
Home-Cooked Meals
Lisa F. Young/iStock/Getty Images
If you frequent campgrounds where there's a mix of RV campers, tent campers or even backpackers, chances are there's someone in need of a hot meal. Your RV, then, could provide the kitchen that delivers home-cooked food. If you're planning to cook meals frequently in exchange for pay, check on the local laws regarding catering and remote food service businesses. Each state has different requirements, but generally, you'll need to have a pressurized hand washing station and be able to keep hot foods hot and cold foods cold, which might mean you'll need to modify your RV with a larger refrigerator and stove than it came with.
Use of the Facilities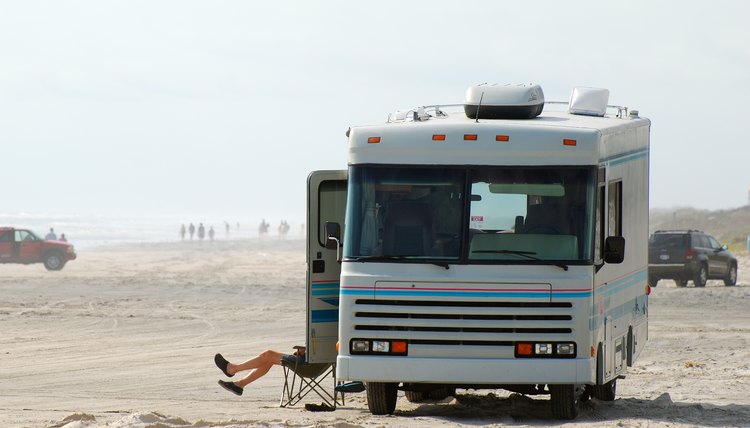 Philip Lange/Hemera/Getty Images
If your RV has extra room, you can also rent it out to fellow travelers in need of a few more amenities. At a beach location, rent out the shower facilities to surfers and swimmers in need of a rinse. At a remote campground without electricity or water, rent out the kitchen and bathroom facilities by the hour. And if you're not using all of the sleeping areas, you could also rent them out on sites such as AirBnB or Craigslist.
Property Management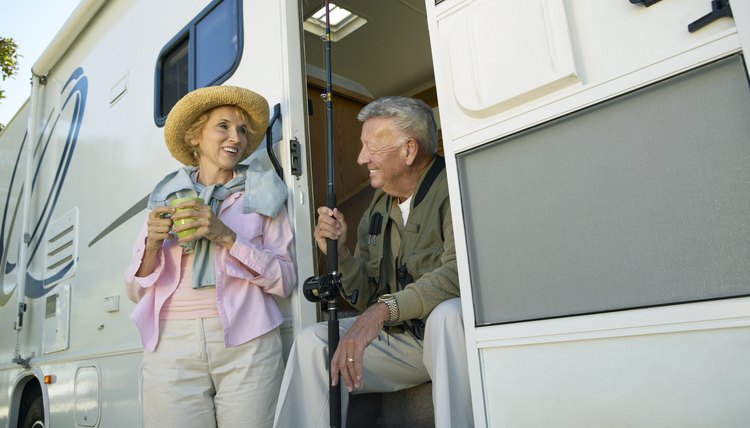 Digital Vision./Photodisc/Getty Images
If you plan to stay in one part of the country for a while, offer up your services as a caretaker. That could include being a camp host at a state park, national park or private campground, but you don't have to limit yourself to that option. The Caretaker Gazette lists many other opportunities, including house sitting, landscaping and gardening gigs, or caring for vacation homes. Many positions offer a small stipend or free room and board.
Digital Vision./Photodisc/Getty Images