Growth Trends for Related Jobs
How to Get a Temp Job. There are many reasons why people take temp jobs. You may have left school or university and are looking for real employment experience or you may have decided to have a career change. Temp jobs are an excellent way to gain employment in a variety of jobs. If you have some sort of qualification or employment record, it should not be too hard to get a temp job.
Find a temp agency. No matter whether you live in a big city or a small town there are bound to be a few temp agencies. Temp agencies are a rapid growth industry; they have sprung up all over the place due to the demand from employers looking for qualified staff to fill a range of vacancies.
Find an agency. If you live in London you cannot walk down a street in central London without seeing a temp agency. Look in your telephone directory or look up the Internet for different agencies. The agencies can specialise in a particular employment sector or they may cover a wider variety of employment sectors.
Get your CV in order. When you first approach a temp agency, they will ask you to come in and register with them. This can take a few hours. They will need you to fill out forms giving personal details and employment history. They will usually ask for a copy of your CV or resume but then, annoyingly, they may ask you to again write down all these details on an application form. They will usually want proof of your nationality and your work permit, if you have one.
Take the test. If you are applying for general office work, then the agency will usually make you sit a few tests. These will be general computer and typing tests. They are designed so that the agency can get an idea of your skills. The tests themselves are quite simple and should not tax anyone who has used various computer applications such as Word or Excel. You will usually get a practice run at the typing test and if you have a typing speed of around 30 or 40 words per minute, then that is quite high.
Look smart. Whatever type of temp employment you are going for, I'm afraid in temp agencies, appearance matters, especially for office work. Some agencies will actually take your photograph that they say is for their files. In reality though, recruitment consultants will take these photographs out to employers and show them the temps they have available.
Post tests. If you have passed the tests and the recruitment consultant thinks they will be able to place you in employment then you will usually hear by telephone or email. Make sure you tell the consultant what jobs you will and will not consider. If you do not want to do typing, even though you have the skills, tell them. They take a cut from your wages every week, a very large cut, so you are basically paying their wages. Do not just take the first job they offer you for fear they will be offended if you refuse.
Do not be afraid to call them. Many agencies have a huge number of people looking for work. It is in your best interests to call your agency at least once a week if they have not found you work. Your phone calls will remind them you are still available and looking for work. They will also value your persistence, or they may just get fed up of you calling and give you a job, any job.
Temporary to permanent. If you get a temp job, then after a fair amount of time you may be offered a permanent position within the company. It is entirely up to you whether you want to go permanent. Many temps find that the flexibility of temp work becomes addictive. You can chop and change jobs, meet a variety of new people and not get stuck in the same place for years. But remember there are some perks available to permanent staff that will not be available to the temps.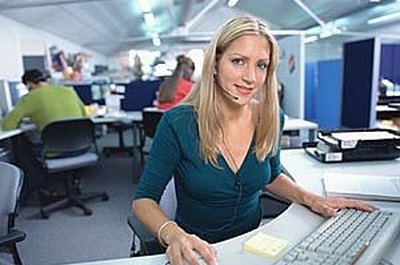 Tip
If you have worked for an agency for a fair amount of time, then don't be scared to contact them for a wage rise. If they value you as a worker and you are making them a lot of money, they will usually give a wage rise. Some temps stay in their jobs for years, so a wage rise should be expected, but recruitment consultants won't offer it, you need to ask.
Warning
When you look at the jobs available in temp agency windows and read the adverts in newspapers, don't always think these jobs are available. Temp agencies often advertise jobs in order to get people in to register with them and on their books. It gets their numbers up and they have someone available if a job comes up.