The hospital admitting clerk might be the first warm face that greets you when you enter a hospital. Generally these employees are friendly and helpful and understand that you might be uncomfortable. If you are looking for a new career and enjoy helping people, this is a good place to start.
Description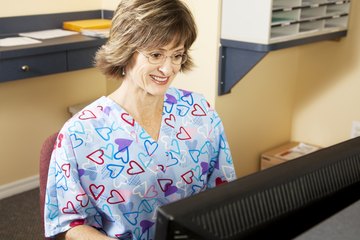 A hospital admitting clerk has duties similar to a receptionist, but in a hospital setting (see Reference 2). Often, the clerk will greet and interview patients, input personal information into a database, direct patients to different areas of the building, make appointments and maintain patient files. A hospital admitting clerk might answer phones, assign or escorting patients to rooms, obtain signed statements, store a patient's valuables and receive payments on account.
Skills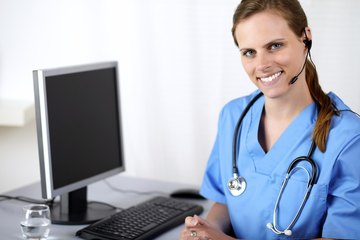 Good communication, organization, task planning and the ability to use a computer and various office machines are needed. Many employers have a requirement of a high school diploma and a minimum typing speed.
Salary Range
According to payscale.com, the salary of an admitting clerk can range from $15,000 to $37,000 a year, depending on years of experience and level of training.
Benefits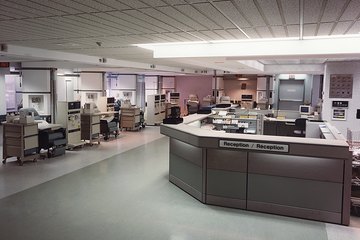 If you like working with people and enjoy the environment in a medical facility, this is an excellent career path. Many opportunities for advancement exist in the health care industry with additional training.
Considerations
This position can be very fast-paced, noisy and stressful.