Growth Trends for Related Jobs
Advancements in technology and developments of software programs such as Tumblr and Wordpress have made it easy for everyone to gain access to the tools necessary to publish content such as blogs, e-books and newsletters. To become proficient in the field and keep up with the always changing digital world, earn a digital publisher's certificate online or in person. The programs teach major concepts, tool integration and page layouts associated with creating online publications. The benefits of earning a certificate include higher salaries, an enhanced resume and access to better job opportunities.
Review the offerings of your local schools, associations and groups to learn about digital publisher's certificate programs offered and determine which is best for you based on your budget, availability and specialties. Schools offer either online or classroom educations. Mediabistro and the University of Washington are among the organizations to have certificate programs relating to digital publishing. When choosing a digital publisher's certificate program, make sure your chosen one focuses on the subjects you want to learn. For example, the digital publisher's program offered at Lake Washington Institute of Technology focuses on graphic design and interactive documents while the program at University of Washington Professional and Continuing Education discusses search engine optimization and photo editing for blogs.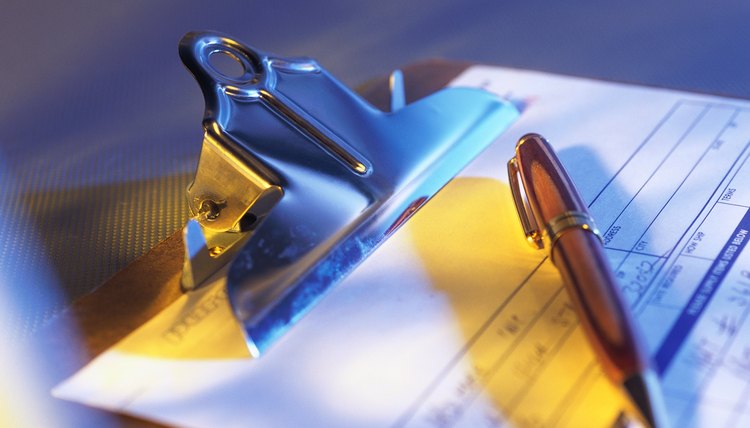 Stockbyte/Stockbyte/Getty Images
Enroll in the program that you determine best fits your needs. Some programs can be completed online at your convenience while others must be completed in a formal classroom setting taking up to a year to complete. Enrollment requirements vary. You may be required to apply by submitting transcripts, a grade-point average, resume, list of applicable skills or letter of intent. An application fee ranging from $10 to $100 also might be required. Cost of enrollment varies from $300 to $4,000, depending on the program.
Choose the appropriate classes required for your certificate program. Some organizations or schools require the completion of several courses in various specialties within the certificate program. Common course sections and titles include publishing tools, the business of digital publishing, media and web design , and web writing. Sometimes four to 10 classes are required to earn the digital publisher's certificate. Other times, you might need only two to three to complete the program.
Complete all assignments associated with the course within the certificate program. Most assignments will require the use of your computer and already installed software. Assignment completion is necessary to perform well on class assessments and earn the digital publisher's certificate.
Tip
Consider applying for financial aid to offset application and enrollment fees associated with getting a digital publisher's certificate.
References
Tips
Consider applying for financial aid to offset application and enrollment fees associated with getting a digital publisher's certificate.
Writer Bio
T. Marice Huggins has been published several times in both the New York and New Jersey editions of "Contemporary Bride Magazine." She has also been published in national publications such as "Redbook," Dance Magazine" and "Caribbean Travel and Life." Thanks to extensive dance training in college, she is very well-versed in the areas of health and fitness.
Photo Credits
Ryan McVay/Photodisc/Getty Images