A metal health technician is also known as a psychiatric aide. Although the technician works under supervision of a mental health care team, the technician provides direct assistance to patients. The aide socializes, assists, and observes mentally ill patients. Also, the technician assists with administrative duties. Becoming a successful mental health technician takes training, qualifications, and education. The median wage, according to the US Bureau of Labor Statistics (BLS), in 2008 was $12.77 per hour.
Assisting Duties
A mental health technician works with emotionally disturbed, mentally impaired, or disabled patients. He may socialize with patients playing card games, accompanying them on field trips, and watching television. Also, a psychiatric aide assists patients with grooming needs. She may help patients with bathing, dressing or eating. The aide escorts patients around so they can perform daily tasks like shopping. The technician observes patients for any abnormal behavioral or physical signs.
Administrative Duties
Working with the mental health team—consisting of registered nurses, therapists, social workers, and psychiatrists—participates in planning and implementing patient treatments. In addition, a mental health technician interviews people admitted to psychiatric facilities. This position requires keeping detailed records, reporting changes in patients' behavior to the mental health team, and coordinating mental health services.
Education
This position requires applicants to have a high school diploma or GED. An associate degree, according to Education-Portal, improves employment opportunities. An associate degree in mental health technology usually takes two years. Students in the program participate in courses in group psychiatric nursing. According to BLS hospital may require previous experience as a home health aide or nursing aide, according to BLS.
Requried Skills and Qualifications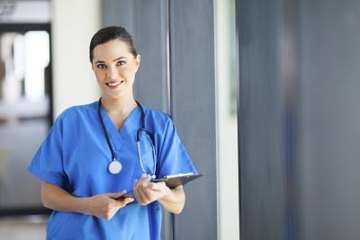 A successful mental health technician needs patience, the ability to handle stressful and demanding situations, and exceptional communication skills. This job requires observing skills. Also, a technician needs the ability to work independently and as a part of a team. She must be in good physical condition. According to BLS, employers usually require applicants to undergo a physical examination, disease testing, and a criminal background check before being hired.
Work Environment and Hours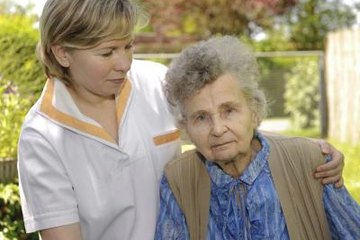 Mental hospitals, clinics, schools, social service agencies, and halfway houses, typically hires a mental health technician. This position requires a lot of standing and moving around. A mental health technician, according to Florida Health Careers, may have to restrain violent patients. Typically, a mental health technician works 40 hours a week, but this may include holidays, evenings, weekends, or third shift, according to BLS.