Growth Trends for Related Jobs
Records Coordinator Job Description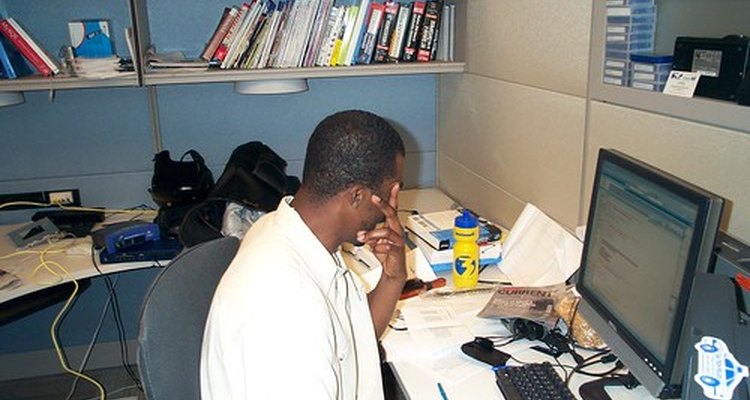 Image by Flickr.com, courtesy of James Emery
Records for individuals utilizing services of an organization are usually kept and managed by a records coordinator. This person serves as an information gatekeeper for a company or business, responsible for many tasks outlined in a records coordinator job description.
Records Management
Records must be accurate and up-to-date, and it's the responsibility of the records coordinator to ensure this happens. The position is also responsible for storing records in paper or digital format. At some companies, this may entail training other departments in proper records storage.
Record Procedures
Some industries have specific requirements for how long records must be kept before they can be properly destroyed. It's the responsibility of the records coordinator to know what requirements apply to their company or organization. Individual organizations may also establish additional record policies for their own business purposes, and the records coordinator should be involved in setting and implementing these policies throughout the organization.
Confidentiality
Information in records may be confidential, and it is the obligation of the records coordinator to ensure confidentiality is maintained. Depending on the record and the data it contains, information may only be available to the individual the record covers and people whom they have given written permission to access it. Confidentiality must be maintained within the organization as only employees aiding the individual can access the record.
Supervision
A records coordinator in most organizations oversees a records department or office. Other employees may be employed in records, so it is the responsibility of the coordinator to supervise them and their work. Employees need to have complete, accurate records while maintaining confidentiality requirements. As their supervisor, a records coordinator provides constructive feedback to ensure the employee is completing the job as required and performing at or above the standards of the organization.
Working Environments
Records coordinators work in a variety of industries, including government, education and health care. A government records coordinator is often responsible for managing property records, legal documents and other information pertaining to a city and its citizens. In higher education, this position manages student records, while health care records coordinators are responsible for patient records.
References
Resources
Writer Bio
Allison Dodge has been a writer since 2005, specializing in education, careers, health and travel. She has worked at educational institutions for more than 10 years. Dodge has a master's degree in education administration.