Growth Trends for Related Jobs
Nurses will never have a shortage of topics for bulletin boards because their field is ever changing. Not only do techniques change but they also need periodic refreshing. Nurses are the first point of care for patients in physician practices, hospitals and other health-care facilities.
Topic Idea 1: National Patient Safety Goals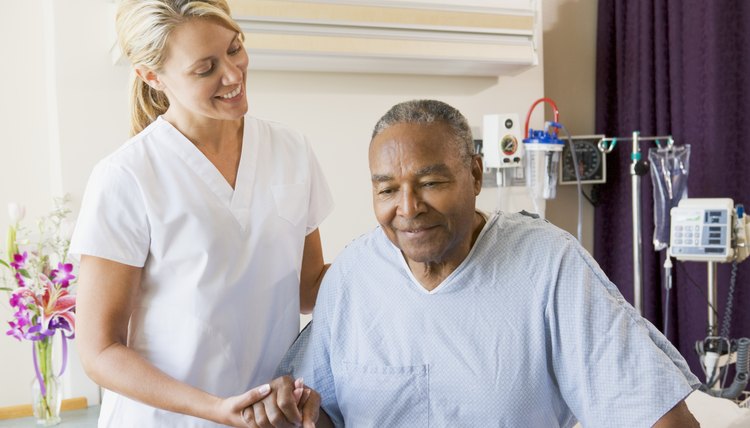 Catherine Yeulet/iStock/Getty Images
Even if your bulletin board is not for a Joint Commission-accredited organization, its National Patient Safety Goals, updated annually, are excellent standards for patient care, quality and safety. For example, the NPSGs have requirements for hand washing, anticoagulation management, patient identification, surgical site marking and medication reconciliation to name a few. These are all requirements for patient safety and would apply to all nurses.
Topic Idea 2: Medication-Administration Checking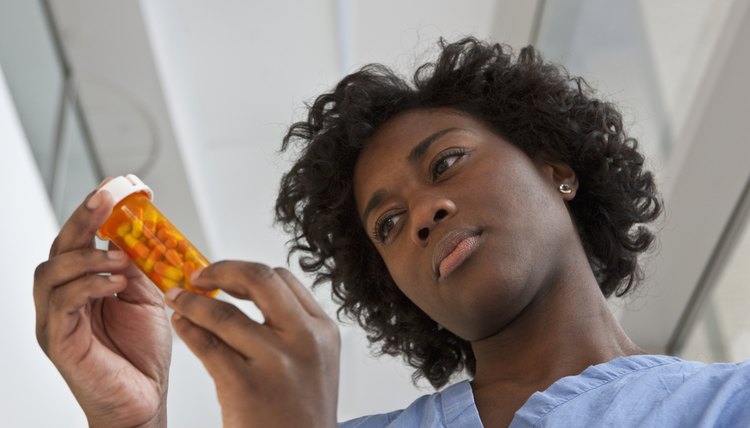 Huntstock/Huntstock/Getty Images
Most health-care organizations, hospitals and practices use some kind of software for medication administration. This is particularly useful if the organization monitors medication errors. This data can be posted and used as an educational tool to help prevent nursing staff from using unsafe medication-administration practices and workarounds of the error-prevention system they may have in place.
Topic Idea 3: Medication Updates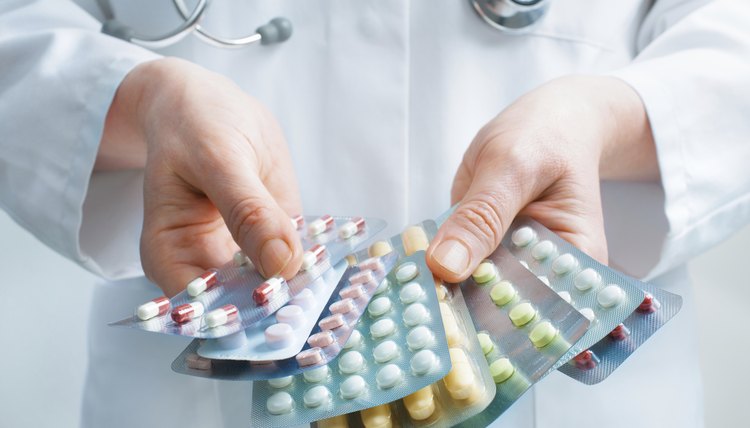 Alexander Raths/iStock/Getty Images
Periodically the U.S. Food and Drug Administration (FDA) either recalls medications, issues product alerts and black-box warnings or approves a new drug. A bulletin board designated for this specific information would be a great educational tool for nursing staff. The more informed they are of current FDA news, the better care they can provide.
Topic Idea 4: A Pat on the Back
Alls nurses should be celebrated for the care they provide patients each and every day. A great way to do this is to make a bulletin board for National Nurses Week, typically the first or second week in May. You can put interesting nursing facts such as, "The average nurse walks 5.5 miles throughout the course of every day" or "In an average week, one nurse will administer 200 medications to 50 patients." Have fun with it. Celebrate the hard work they do that people may not be aware of and know about.
Topic Idea 5: Documentaion Guidelines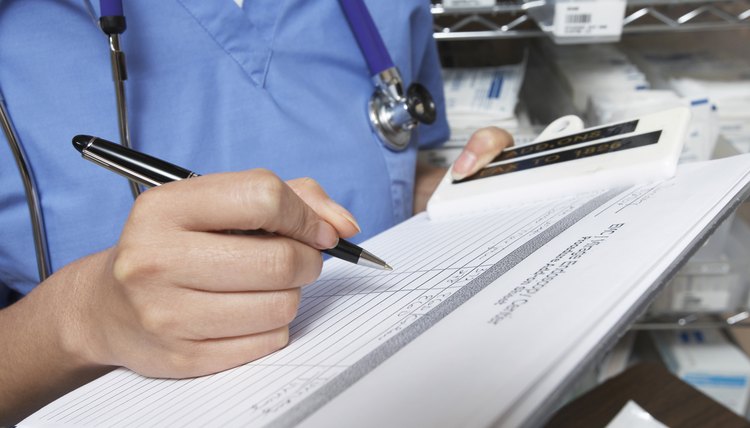 moodboard/moodboard/Getty Images
As any health-care professional knows, documentation is everything, especially the right documentation. The Centers for Medicaid and Medicare Services, as well as the Joint Commission, have certain documentation requirements that must be met for the organization to qualify for reimbursements. A bulletin board with FAQs is always helpful. For example, a list of unapproved abbreviations is something that should be periodically reviewed.
References
Writer Bio
Rebecca McClinton has been freelance writing since 2003. She currently works in a hospital pharmacy and maintains a hospital-wide web page for over 75 hospital administrative assistants. She received a degree in English from the University of New Hampshire. Due to her work at the hospital, she has experience in joint commission hospital accreditation practices.
Photo Credits
Hongqi Zhang/iStock/Getty Images