Growth Trends for Related Jobs
Toolbox Talks is a program developed by the Occupational Safety and Health Administration to bring a safety culture into the working environment. Instead of lengthy, somewhat rigid formal training sessions, employees take part in a 10- to 15-minute relaxed safety briefing. These talks take place directly in the workplace, whether a manufacturing floor or a construction site. As there are, quite literally, hundreds, if not thousands of OSHA standards, the topics and the benefits are limitless.
Identification
Rainer Elstermann/Lifesize/Getty Images
Choosing a safety topic among such a wide array of possibilities can be overwhelming. One of the best ways to determine toolbox talk items is to review old and current Form 300 logs. These safety reporting logs document previous accidents, injuries and health incidents. Problems that might have caused employee injuries, such as forklift accidents or electrical burns, can be addressed in a toolbox talk.
Effects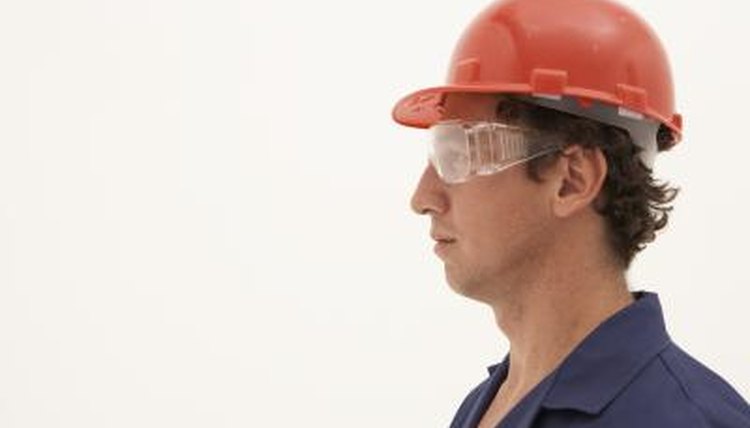 Thomas Northcut/Digital Vision/Getty Images
Step out into the plant for your next toolbox talk and watch the employees work. Do you see any workers not wearing safety glasses or proper personal protective equipment? A toolbox talk can be developed around the cause and effect of these areas. Discussions on eye injuries or company personal protective equipment, or PPE, policy will make for a non-confrontational safety reminder in your next toolbox gathering. Other cause-and-effect items might be using Lockout and Tagout (control of hazardous electrical energized equipment, 29 CFR 1910.147), for those employees involved in maintenance on the cause and effect of electrical hazards. This is a broad topic, so you might break it up into segments, such as electrical safety, cord and plug, or even the location of lockout devices.
Time Frame
Thinkstock Images/Comstock/Getty Images
Bear in mind these talks are loose, but informative, and should be brief. If, however, your employees find a topic of particular interest, you might consider resuming a safety topic at your next planned toolbox talk. Keeping these topics short will also aid in retention. Fifteen minutes on Bloodborne Pathogens or Universal Precautions is a quick reminder without being overwhelming. Other items easily broached are preventative maintenance, effects and prevention of heat stress, and discussion of compressed gas storage (29 CFR 1910.101).
Function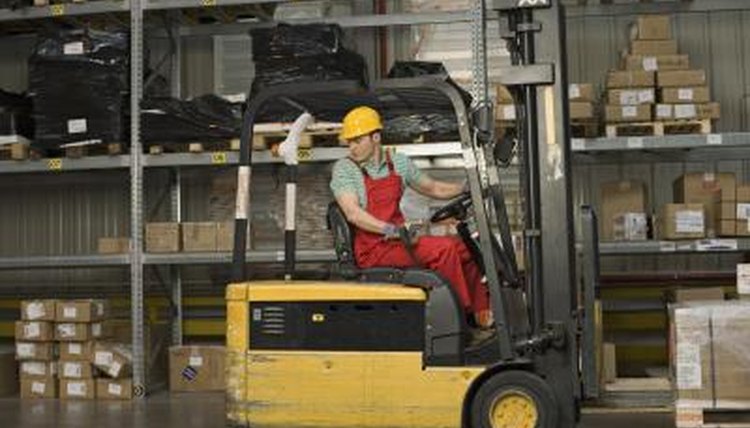 Jupiterimages/Comstock/Getty Images
A functional series is always a quick reminder of the basics. Examples might be "How to Store a Respirator" or "How to Inspect a Forklift." Other ideas along this line to try are refreshers on evacuation and seek shelter policies, storing of flammables and proper handling of chemicals. Giving a toolbox talk, coupled with a brief demonstration, will gain added employee interest.
Significance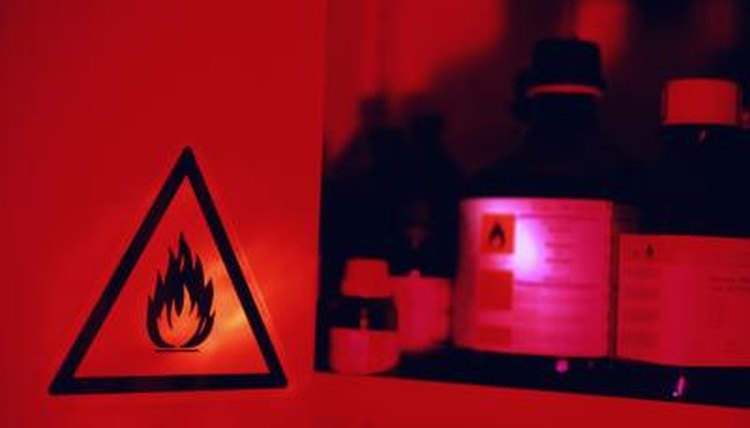 John Foxx/Stockbyte/Getty Images
Go to the OSHA website and search the most cited regulations. These areas represent significant injuries or incident potential in OSHA's eyes. Look at your own company for commonalities. It is imperative you search with your business industry code as many citations are specific to the type of manufacturing of your facility. For example, the hazards of a cabinet making company will be very different from a metal-recycling facility. These can differ vastly, based on chemicals, confined spaces, operations and equipment. A thorough look at your industry's particular hazards will aid you greatly in material for a safety talk. Extensive lists of common citations are available as well on OSHA website, too. These Top 100 Citations in construction (29 CFR 1926) and general industry (29 CFR 1910) offer generalities for researching as potential toolbox talks.
A problematic area in most companies are Slip, Trips and Falls (OSHA's Sub-Part D). If you have walking and working incidents related to slick floors, improper footwear for conditions, or ladder safety concerns, use these as a forum for a toolbox talk. Other areas, rather universal to all industry are chemical hazards, (Hazard Communication, 29 CFR 1910.1200) and emergency action plans, or EAPs. Use these as a springboard to launch a number of tool box talks.
Benefits
Stockbyte/Stockbyte/Getty Images
The greatest benefit is also your friend when it comes to topics. Employee involvement typically is heightened with toolbox methods. You might find workers inquiring about safety topics they want to discuss. By considering employee concerns and interests, your toolbox talks will transcend mere talking. A cultural shift will occur over time, with continued interest and renewed topics as safety issues are addressed and related.
Expert Insight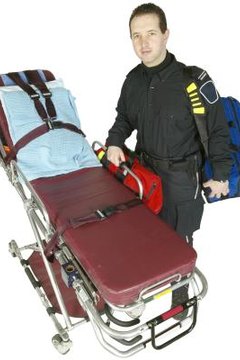 PhotoObjects.net/PhotoObjects.net/Getty Images
Make your toolbox talks dynamic by bringing in a guest speaker every once in a while. Local fire chiefs can talk about fire safety or extinguisher inspections. Or ask the American Red Cross to discuss first aid procedures. Another way to aid in renewed topics are to attend an OSHA 10- or 30-hour Voluntary Compliance seminar. These give hours of material and handouts you can distribute to workers. Frequently check the OSHA website for their toolbox topics. Quick Cards, available on OSHA's site are exciting e-tools for sparking yet more toolbox talks. Never substitute, no matter how frequent or expert, toolbox talks for regular, government-required trainings of employees. Toolbox talks are meant as reinforcement of safety issues, not a replacement for in-depth instruction. Some areas such as forklift, require extensive training and cannot be limited to 15 minutes. Enjoy the limitless possibilities and benefits of extending a safety culture to your employees through toolbox talks.
PhotoObjects.net/PhotoObjects.net/Getty Images