Growth Trends for Related Jobs
The average salary of a person teaching abroad depends on myriad factors. One country may pay $150 a month while another pays $2,000. Some programs include benefits such as health insurance and housing, but not all do. While averages can be a livable range in the country of choice, actual salaries can vary widely. In China, for example, the range can be from $125 a month to more than $9,000 a month. Of course, experience and credentials factor in when determining salary. Most employers prefer a bachelor's degree and many want teaching experience.
Middle East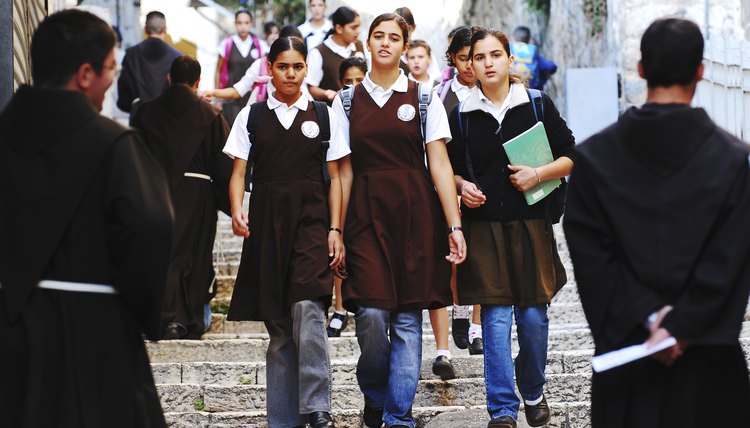 MaestroBooks/iStock/Getty Images
One of the highest paying countries for teaching abroad is the United Arab Emirates. The ESL Jobs World website lists the average monthly salary for an English as a second language (ESL) teacher in this country as $5,899. Qatar is listed with an average monthly salary of $5,904. Kuwait's average monthly salary is listed as $5,404. Opportunities can be limited for teaching abroad in this region, though. All three countries had fewer than 10 jobs available as of December 2010. In addition, teachers in these countries must contend with cultural limitations: no alcohol, no pork, and single men and women are discouraged from interacting alone, according to the website Transitions Abroad.
Asia
jaya kumar/iStock/Getty Images
Many Asian countries also have high average salaries, but not all do. Japan's average monthly salary is $3,609. Hong Kong's monthly salary for ESL teachers averages $2,507 a month. China, which lists 4,000 jobs on the ESL World Jobs website as of December 2010, has an average salary of $1,104. India's average monthly salary is $550. Korea lists nearly 300 jobs on the ESL World Jobs site with an average monthly salary of $1,947.
Europe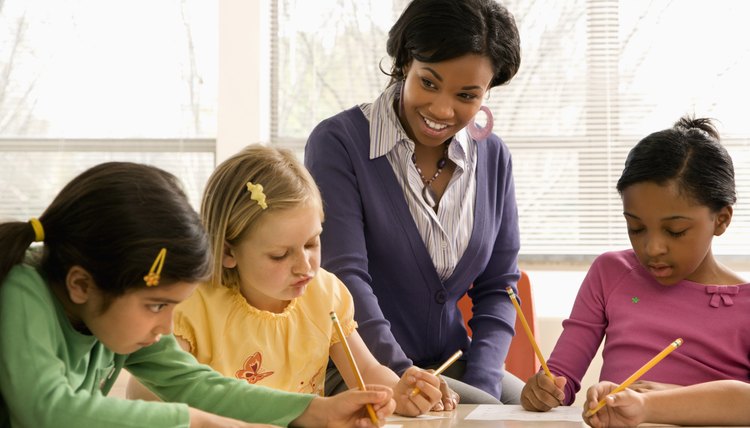 iofoto/iStock/Getty Images
Average monthly salaries for teachers in Europe do not range widely. In Finland the average is $2,110, in France $1,827 and in Italy $1,553. According to How to Teach English Overseas, taxes and the cost of living tend to be high in Europe, so the lifestyle for foreign teachers is generally modest, though it has the benefits of living in Europe.
Central and South America
progat/iStock/Getty Images
Central and South America have some of the lowest average pay rates, but they also have extremely low costs of living. Brazil pays an average monthly salary of $728 and Chile pays an average $861 monthly. Peru pays around $360 a month, and Honduras pays around $310 monthly. Frequently teachers have to find their own accommodations, according to South America, a website about the region. Many teachers who start at an institute for English teaching have to supplement their income with private teaching. The website specifically mentions Chile, but it says the rules tend to apply all over the region.
Africa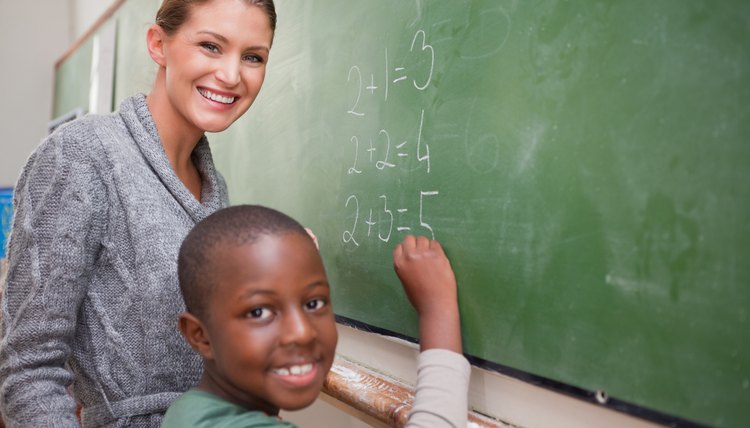 Wavebreakmedia Ltd/Wavebreak Media/Getty Images
Many jobs teaching in Africa are volunteer positions because so few schools can afford to pay teachers, according to ESL Job Find. Morocco, however, pays an average $1,416 a month in salary. On the Transitions Abroad website, experienced teacher Susan Bauer says with her volunteer teaching experience in Namibia that housing and meals were provided during her first teaching job, though she had to pay for her own airfare to the country. With her second volunteer position in the same school, she was provided with housing, meals and a vehicle as well as medical benefits, roundtrip transportation and a stipend.
References
Writer Bio
Jane Doyle has been writing for newspapers and magazines for more than 30 years. She served as associate editor for a business/lifestyle publication and has written articles for magazines ranging from "Bank Director" to "Natural Home." Doyle holds a Bachelor of Science in journalism from the University of Kansas.
Photo Credits
monkeybusinessimages/iStock/Getty Images