Growth Trends for Related Jobs
There are various specialties in the field of nursing. Registered nurses evaluate health concerns, develop or implement nursing care plans, and maintain patient medical records. Nurses may be required to advise patients on health management and disease prevention. Registered nurses with advanced training demand the highest salaries. Certified nurse midwives, nurse practitioners, clinical nurse specialists, surgical nurses and certified registered nurse anesthetists in Washington State may be paid considerably higher compensation than nurses without specialized post-basic education.
Spokane, Washington
The Economic Institute reports that critical care nurses in Spokane, Washington, earn an average of $66,217 each year. A registered nurse makes approximately $65,819 per year, while a nursing supervisor earns more than $67,000. A certified nurse assistant can expect an annual salary of approximately $29,537. There's a large demand for registered nurses at Spokane hospitals. Deaconess, Holy Family, St. Luke's and Sacred Heart hospitals are actively seeking nursing applicants. In the past, local college graduates filled the demand; however, nurses are now electing to work in areas offering higher starting salaries or sign-on bonuses.
Seattle, Washington
Nurses in Seattle, Washington, are the highest paid in the state. Critical care nurses earn an average of $72,887, Nursing supervisor annual wages average $73,811, while a registered nurse can expect to earn $72,407. A certified nursing assistant averages an annual salary of $33,854. Although Seattle nurses earn more in salaries, sign-on bonuses and benefits, the cost of living is higher in this city than in rural Washington State communities.
Wenatchee, Washington
In Wenatchee, Washington, critical care nurses earn an average yearly salary of $66,191. A certified nurse assistant can expect to earn $33,823 per year. The cost of living and salaries are comparable to wages paid in the majority of midsized cities in Washington State.
Traveling Nurses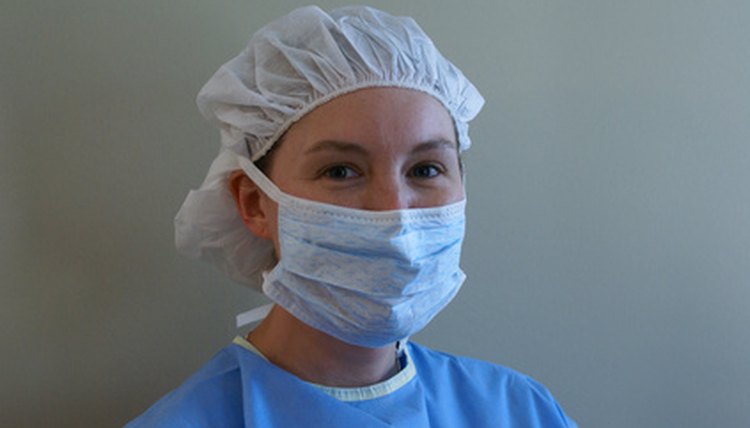 Nurse in Scrubs image by Mary Beth Granger from Fotolia.com
Registered traveling nurses are normally paid the prevailing compensation that applies to hospital nurses, with the addition of paid travel expenses. Additional bonuses of double overtime, paid housing and sign-on bonuses increase the pay scale dramatically. Home health-care nurses are in high demand in the State of Washington.
Nationwide Average
The United States Department of Labor, Bureau of Labor Statistics, reports that there are 2,583,770 registered nurses in the United States as of November 2010. The mean annual wage is $66,530. Washington State is expected to continue to experience a shortage of nurses as graduates migrate to California, where nurses often earn from $80,000 to $100,000 per year for the same work and qualifications.
Jupiterimages/Comstock/Getty Images