Whether your man is rugged and boisterous or quietly masculine, he may appreciate being remembered while he faces a long, difficult day at work. (See Reference 5.) Your gift does not need to be enormous or expensive to be received with gratitude by the man in your life. In fact, there are a variety of creative gifts for all price ranges that your man will be sure to receive with excitement.
A Memorable Lunch Box
Dennis Wise/Photodisc/Getty Images
Send your man a delicious lunch at work. Pack his favorite meal, complete with tasty beverage, and send it with him to work in a decorative lunch box. Metal lunch boxes are available with a variety of cover designs, including popular movies and vintage logos, and are the perfect reusable gift for any working man. (See Reference 1.)
An Action Figure
david commins/iStock/Getty Images
Action figures are small figurines modeled after popular characters, frequently those found in comic books or movies. (See Reference 2.) Find out what your man's favorite movie star or superhero is and purchase an action figure for him. Wrap the action figure in decorative paper and present it to your man when he leaves for work. He can display the action figure in his office or cubicle.
A Gift Basket to Share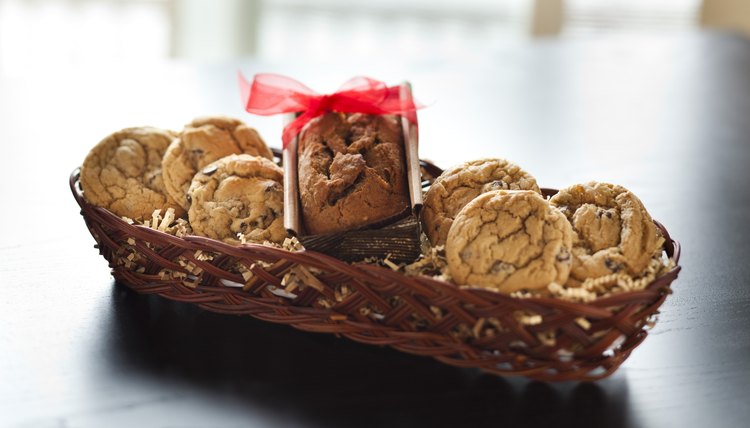 Nick Curteman/iStock/Getty Images
If your man loves surprises, order a gift basket to be delivered to him at work. (See Reference 3.) While fruit gift baskets are popular, various other novelty gift baskets are also available. If your man is a sports fanatic, choose a gift basket featuring food and souvenir items with his favorite team's logo. If he likes sweets, order a cookie, candy or chocolate gift basket. Gift baskets are usually large and offer more treats than one person can eat alone, so there will be plenty for him to share with his coworkers.
His Favorite Snacks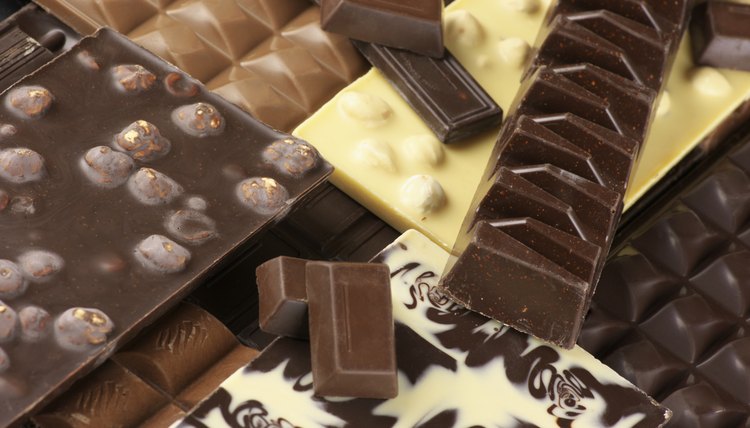 Svetl/iStock/Getty Images
Prepare an assortment of favorite treats and wrap each item individually with wrapping paper. Include items such as candy bars, trail mix, chips and salsa. If your man has food allergies or diet concerns, choose healthier items, such as dehydrated bananas or unsalted nuts. Place the wrapped items in a box or small gift bag for your man to bring to work.
Designer Office Supplies
Jose Ignacio Soto/iStock/Getty Images
For the hard-working businessman, purchase a designer office item that he will use daily. (See Reference 4.) Novelty office supplies are available online or at office-supply stores. Choose something that matches your man's personality. If he's the office clown, choose a silly stapler. A doctor may prefer a set of pencils with brains on the ends. For the teaching man in your life, choose a creative globe or set of colorful folders featuring his favorite movie.
A Wintertime Blanket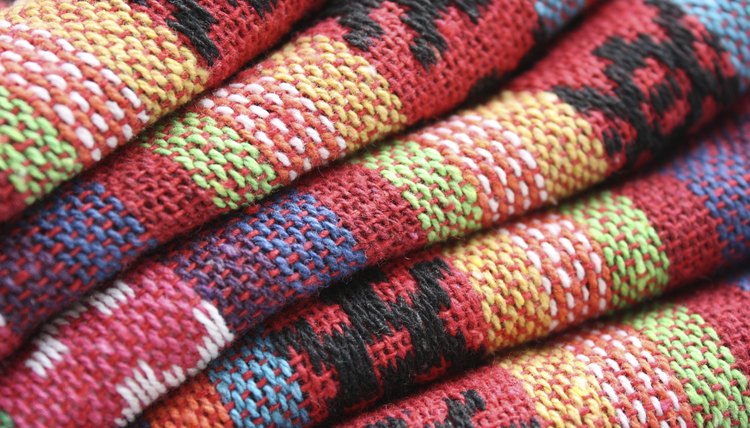 daizuoxin/iStock/Getty Images
Even the nicest of offices are sometimes chilly, so send your man a comfortable lap or shoulder blanket to keep him warm during cold winter months. Choose a blanket in his favorite color or one that features his favorite character. Roll or fold the blanket and wrap with wrapping paper.