Growth Trends for Related Jobs
Not all jobs involve a cubicle in a windowless room. Several jobs and careers are fun and active experiences. These jobs are best suited for active people who enjoy exercise, getting outside and spending most of their time away from an office desk. The scenery can change frequently, as different jobs move locations based on seasonality or resources.
Instructors and Educators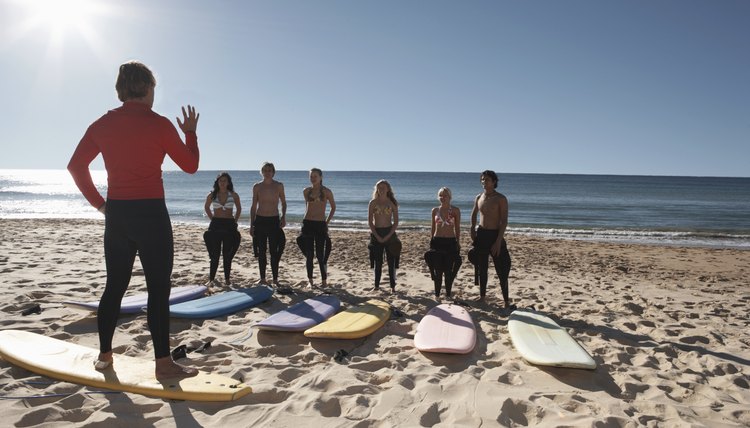 Anthony Ong/Digital Vision/Getty Images
Instructors and educators can choose from a variety of active jobs and careers. Possibilities include ski and surf instructors, who spend their days on a mountain or in the water helping people learn a fun activity. You must be a people person and able to give attention to numerous people at once, as well as watch out for your customers' safety. Being an outdoor guide is another option. Guides lead customers into nature on hikes, camping trips or multi-day treks anywhere in the world. Outdoor guides are responsible for making sure everyone is safe and teaching people about their surroundings. Clients get an opportunity for personal growth and to experience something new.
Sports
Rob Carr/Getty Images Sport/Getty Images
The sports industry offers plenty of fun and active careers. Players and athletes are front and center in this industry, but not everyone can make it as a professional athlete. For those who cannot, there are still plenty of career options in the sports industry, including coaches, doctors and personal trainers. You can work for a professional sports organization, or bring your talent to schools and exercise facilities to help people stay fit and active.
Tourism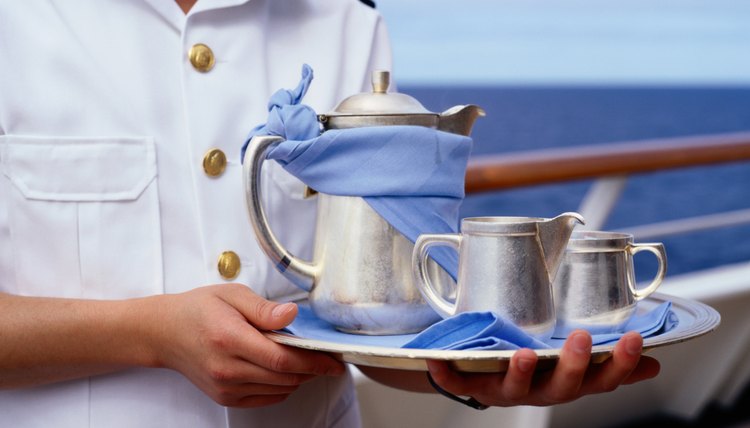 Steve Mason/Photodisc/Getty Images
Many jobs in the tourism industry involve irregular schedules and keep employees on their toes. Cruise-ship jobs allow people to see a part of the world from aboard a boat. Most cruise-ship employees work extremely hard but get to talk to customers from all over the world and get off the ship every so often to explore different ports. Similarly, a career in hotel and hospitality means that you are responsible for giving customers an experience that exceeds their expectations for vacation or other travel. A career in the tourism industry permits you to enjoy the industry as a customer but with all the perks of working in the industry, including discounts and knowledge of the best places to go and things to do during your personal vacation time.
References
Writer Bio
Chris Newton has worked as a professional writer since 2001. He spent two years writing software specifications then spent three years as a technical writer for Microsoft before turning to copywriting for software and e-commerce companies. He holds a Bachelor of Arts in English and creative writing from the University of Colorado.
Photo Credits
Creatas Images/Creatas/Getty Images