An associate's degree in biology can lead to a number of entry-level jobs in the sciences. Many who earn associate's degrees in biology then transfer to a four-year program at a university; however, an associate's degree can give you the flexibility to work in a related field and see if that is what you want to pursue without spending as much time and money.
Laboratory technician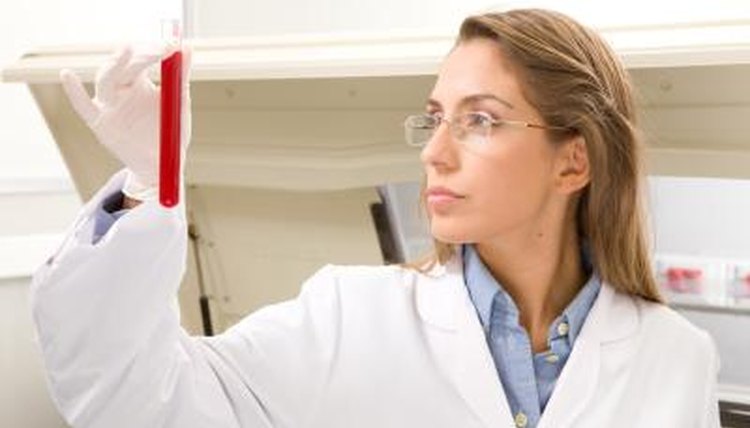 Iromaya Images/Iromaya/Getty Images
One of the main career fields for those with associate degrees in biology is as a laboratory technician. Lab techs work in hospital, clinic and medical research labs. An average yearly salary for a tech is about $35,000, according to the Bureau of Labor Statistics. A particular type of lab tech is the histologic tech. These workers prepare blood and tissue samples for microscopic examination by a pathologist. These techs may earn between $13-20 an hour.
Research assistant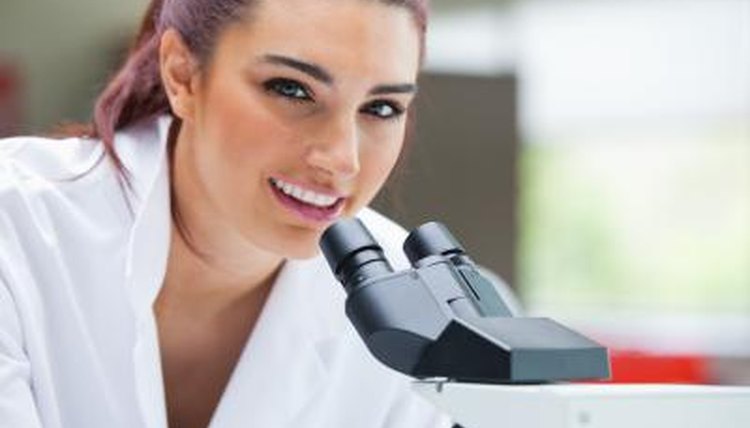 wavebreakmedia/iStock/Getty Images
Research assistants at medical research labs or at universities can earn varying amounts according to facility and the responsibilities. Environmental technicians are a type of research assistants who work for recycling or waste management companies, manufacturing companies or utility companies. They help companies ensure they are in compliance with environmental regulations and help clean up environmental problems. This career can earn in the range of $40,000 a year.
Other Career Fields
Medical assistants work at physician's offices or clinics, depending on state requirements. Other possible fields for someone with an associate's degree in biology include veterinary technicians, state or national park worker, pest control specialists, or plant science technician.
2016 Salary Information for Phlebotomists
Phlebotomists earned a median annual salary of $32,710 in 2016, according to the U.S. Bureau of Labor Statistics. On the low end, phlebotomists earned a 25th percentile salary of $27,350, meaning 75 percent earned more than this amount. The 75th percentile salary is $38,800, meaning 25 percent earn more. In 2016, 122,700 people were employed in the U.S. as phlebotomists.