Secretaries, also known as administrative assistants, keep office environments running smoothly. Because customers and clients typically meet them first in any business or organization, they need an outgoing personality and excellent customer-service abilities. Secretaries also need computer and organizational skills and the ability to operate other office equipment.
Using Switchboard and Phones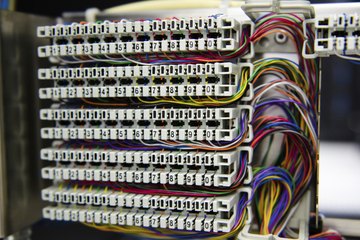 Operating the switchboard and phone system is an important duty of secretaries. Telephone work also requires superior customer-service skills. For example, secretaries must answer the phone politely with the appropriate company greeting. Regardless of their personal feelings, they must communicate in a respectful manner. They should be prepared to address client questions and complaints regarding the company's staff, products and services.
Managing Events
Secretaries must have excellent organizational skills to monitor and manage their employer's events calendar. This means scheduling and reminding employers of important meetings or engagements, preparing on-site meeting spaces and arranging the delivery of materials needed for meetings, such as office supplies, computer equipment, refreshments and food-service items.
Using Computers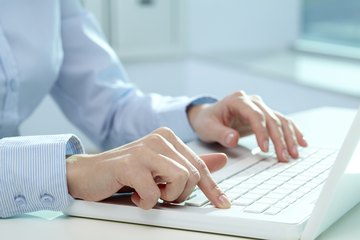 A number of secretarial duties require computer skills. Secretaries must create, edit and print documents, create and maintain spreadsheets, conduct Internet research and send and receive emails. Some secretaries are required to use computer software to prepare PowerPoint presentations. Others must update the company's website or post information to social networking sites, such as Facebook, MySpace and Twitter.
Keeping Files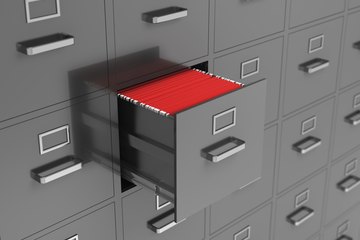 Organizing office files and information is part of the typical secretary's job. Depending on the company, the filing system may be electronic, digital or paper. Secretaries must have excellent organizational skills and become adept at whatever system their employers use.
Using Other Equipment
Expertise in the use of other office equipment is essential for secretaries. For example, they use a fax machine, copier, scanner or printer. Loading papering, fixing paper jams, replacing ink and toner and troubleshooting simple repairs are also typically their responsibility.
Doing Accounting
Some employers give their secretaries accounting responsibilities. They may pay bills from company funds, send invoices, perform budgeting duties or perform payroll tasks. Secretaries should be adept at using the 10-key adding machine and know how to use computer accounting software, such as Quickbooks.
Making Deliveries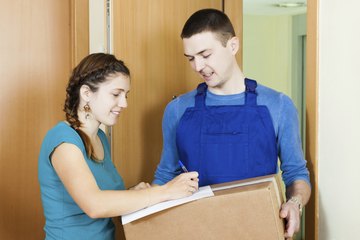 Secretaries are often in charge of mail and deliveries. Secretaries send, receive and sort mail for the office. They also schedule pick-ups for outgoing packages and sign for packages being delivered.