Growth Trends for Related Jobs
The Internet has created a new venue for employment, but it can be difficult to pick out the best opportunities from job boards and listings. These 10 best-rated online jobs scored well on several national lists and provide a wide range of opportunities, from writing and blogging to teaching or assisting customers. Some positions may require specialized skills and college degrees, while others can be learned through experience and dedication.
Technical Writing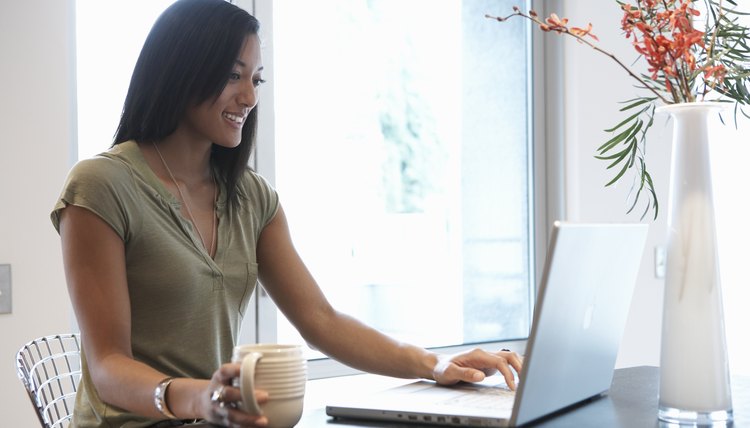 Thomas Northcut/Digital Vision/Getty Images
A technical writer creates manuals and guides for any product that needs instructions, from the booklet that came with your microwave oven to the online documentation for that new hard drive. Technical writers scored the 13th spot on "200 Best Jobs of 2010" by Andrew Strieber on CareerCast.com and the 28th spot on Money magazine's "Best Jobs in America 2009" list, featured in the publication's November 2009 issue and at CNNMoney.com. Precise language skills and an eye for detail are the main talents needed for this position, although each employer may require different credentials, from a college degree to previous experience.
Medical Transcription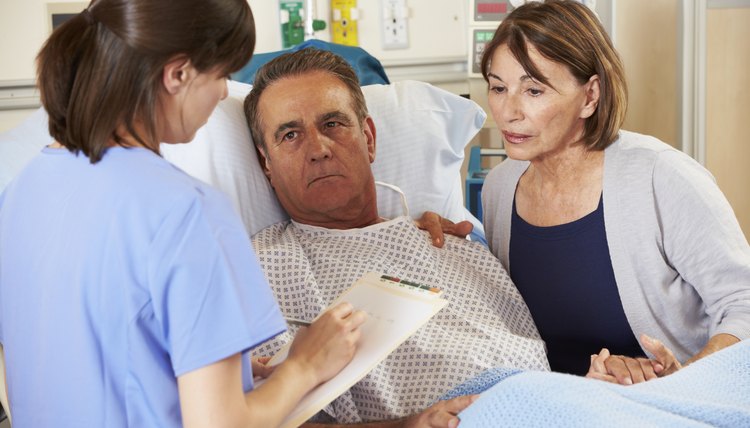 Catherine Yeulet/iStock/Getty Images
The health care field offers a growing job market, and one top telecommuting position is medical transcriptionist, also known as a medical secretary. Since this job involves typing from a doctor's dictated notes and understanding medical terms, it does require training and certification. This career is listed as the 23rd top job with CareerCast's "200 Best Jobs of 2010" list.
Customer Service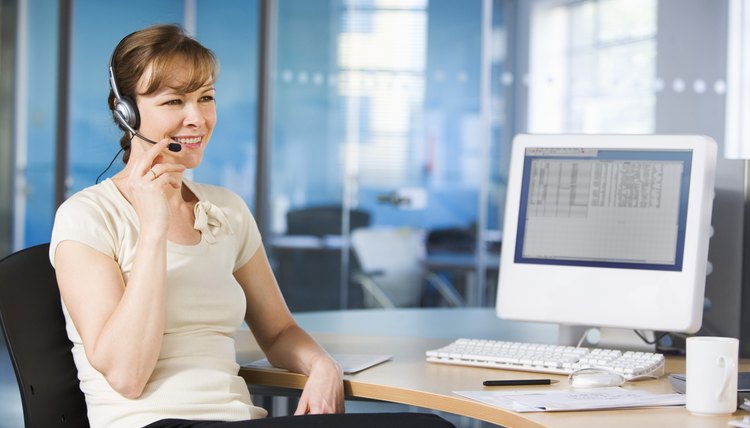 BananaStock/BananaStock/Getty Images
From computer tech support to customer care hotlines, customer service covers a broad range of industries and skill levels. It can include taking reservations, hearing complaints or helping a client solve an issue with a service or product, and it can all be done over the phone or through the Internet. The positions of customer service fall into the fifth and sixth slots in "10 Best (And Real) Work at Home Jobs," an article by Melissa Ezarik featured on Yahoo! Finance, and was rated as alternative to traditional, nine-to-five work in "Companies That Will Hire You to Work at Home," an article by Patrick Erwin and produced by CNN.com and CareerBuilder.com.
Web Developer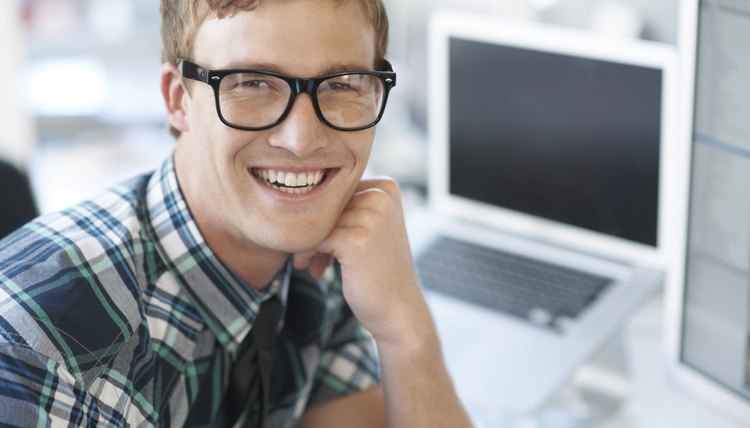 Jacob Wackerhausen/iStock/Getty Images
Anyone who has ever spent time on a bad, crudely-made website knows how valuable a talented web developer can be. Creating and maintaining websites is a growing employment opportunity, since the Internet shows no signs of slowing down. This position is ranked seventh on Yahoo! Finance's "10 Best (And Real) Work at Home Jobs;" ranked 15th on CareerCast's list, and also landed in the top 100 of Money magazine's "Best Jobs of 2009" list.
Typist/Business Services
Typing and business services like resume writing, presentation making, and transcribing have been a mainstay of home office work for years, but now typists can serve customers worldwide on the Internet. The job is rated 60th with CareerCast, and the expanded role of "virtual assistant" landed the top spot on Yahoo! Finance's rankings and was mentioned in the CNN.com article as well.
Blogging/Social Media Expert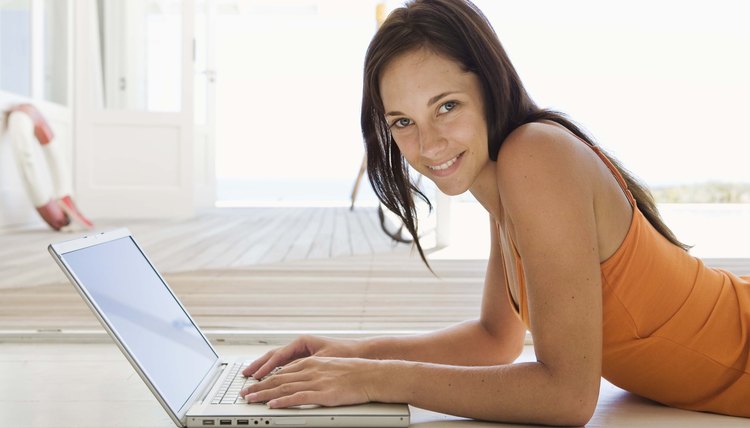 Jupiterimages/BananaStock/Getty Images
Writing for the web has become a new career path all its own in the last few years. While some bloggers continue to write their personal sites for free, others turn that experience into paid positions with companies, and blog about specific topics or products. Writing for social media like Facebook and Twitter is also turning into a paid gig, since companies want to have a presence in these interactive markets. Web writing scored the ninth position on Yahoo! Finance's list.
Translation Services
The world seems smaller since the arrival of the Internet, and translators help bridge international gaps in communication, converting documents, websites and other materials from one language to the next. Many translation and bilingual project opportunities can be found at FlexJobs.com and on the popular classified site Craigslist, and translators received kudos as the third listing at Yahoo! Finance.
Author/Editor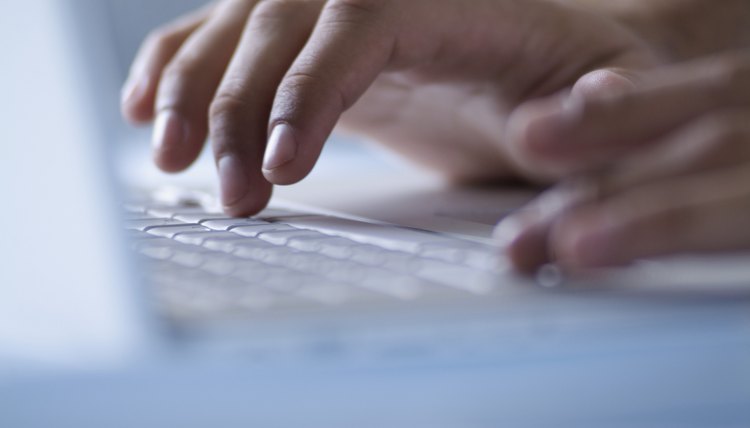 Medioimages/Photodisc/Photodisc/Getty Images
Writing and editing books and publications are part of another creative field that easily makes leap to the Internet. From articles to short stories, freelance writers and editors can work from nearly anywhere with a laptop and a wi-fi connection. While a college degree can be helpful, a motivated self-starter can also break into writing and editing, listed as number 74 with CareerCast.
Consultant
Consultants are usually people with years of management or corporate experience who decide to leave the structured world and advise clients around the globe through videoconferencing and e-mail. Consulting ranked seventh in "Top Ten Jobs for the Next Decade and Beyond," an article published on WorldWideLearn.com, a guide to online education, and eighth in Money magazine's list.
Teacher
Jupiterimages/Photos.com/Getty Images
With distance learning and online education growing, the role of teacher or instructor has gone from physical to virtual. Online teachers give assignments, grade work, and give feedback to their students through video or text. The position came in third in "7 Unusual Work From Home Jobs," an article by Carol Tice on AOL Jobs.
Jupiterimages/Creatas/Getty Images