Growth Trends for Related Jobs
Many17-year-olds are in need of savings for college or extra cash to keep up with their social lives. Whatever the reasons, a variety of jobs for teens can usually be found in all communities. More than just a source of income, some of these jobs may be career oriented and look good on a college application or resume.
Tutoring Younger Students
wmiami/iStock/Getty Images
If you excel in certain subject areas, then chances are there is a child who needs help in those areas. Post fliers at your local school after obtaining permission from the principal, or post an ad at your local library. You may even have friends who have siblings who are in need of help with their school work. If so, then the parents may be willing to pay you for your services. Determine what you're going to charge by your experience working with children, transportation or location. It may be appropriate to allow the parent to determine the value.
Check Craigslist Gigs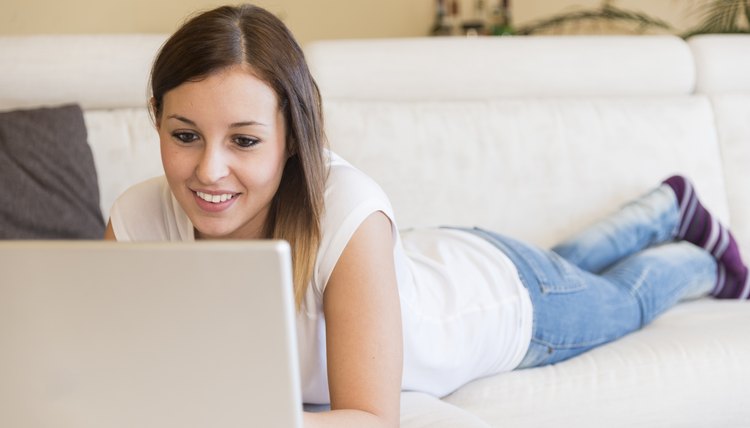 tommaso79/iStock/Getty Images
Craigslist is a website that allows individuals to post ads for free. Ads include job openings, volunteer opportunities, items for sale and gigs. To make some quick money, check out the gigs section of the website. Gigs range from labor to writing to talent to event. Search for gigs in your area, and you may find that there is something appropriate for a 17-year-old, such as helping a family move, planting trees at a person's home or repairing a car. The job may not be easy, but it is relatively simple finding opportunities on Craigslist. Beware of scams, and gain approval from your parents before contacting anyone placing a Craigslist ad. To be safe, you may want your parents to accompany you when you begin working or negotiating payments.
Babysitting Little Kids
Antonio_Diaz/iStock/Getty Images
Babysitting is a time-honored way for teens to make quick cash. You may know of parents who are in need of a babysitter; if so, then let the parents know of your willingness to watch the children. You can advertise by posting flyers or ads in community locations, such as the library or local schools, if you're granted permission. You could also ask your parents if they have any co-workers with children who may need an occasional babysitter. When seeking babysitting jobs, it's good to have a set fee in mind, depending on the number of children or location. If you have CPR certification from the Red Cross, it helps reassure parents that you're responsible and prepared in case of an emergency.
References
Writer Bio
Brooke Williams is a freelance writer living in Alabama. She is a former education and government reporter at a daily newspaper and has been writing since 2003. Williams received her journalism degree from Auburn University. She has written for "Health for Alabama" and "Health for Tennessee" magazines.
Photo Credits
KatarzynaBialasiewicz/iStock/Getty Images