Growth Trends for Related Jobs
In a report released by the State of Alaska's Department of Administration, a comparison of salaries received by U.S. state governors in 2008 shows a wide discrepancy. For instance, the governor of the state of Maine earned $70,000 in 2008, less than one-third of the compensation designated for California's governor, which was $212,179. Population, along with per-capita income of residents, are two factors utilized in determining governors' salaries. For example, the estimated population of Maine in 2009 was 1.3 million, and California was home to slightly less than 40 million people.
Lowest Salaries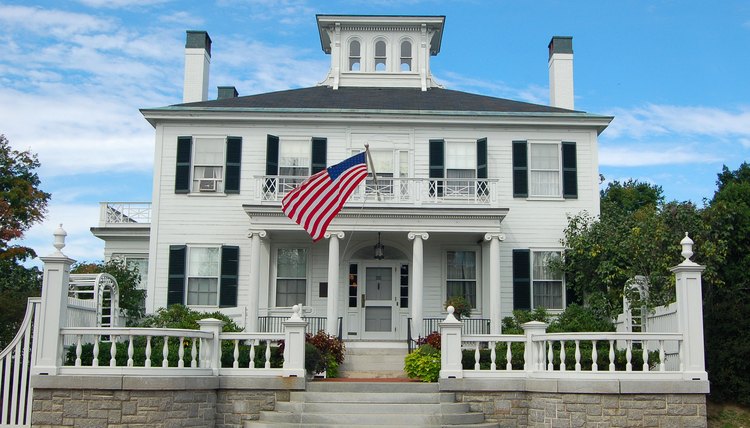 Michael Gaffney/iStock/Getty Images
Forty-two of the nation's 50 state governors earned more than $100,000 in 2008. In the remaining eight states, salaries were as follows: Maine, $70,000; Arkansas, $80,848; Colorado, $90,000; Oregon, $93,600; Arizona, Indiana and West Virginia, each at $95,000; and the governor of North Dakota earned $96,183.
Highest Salaries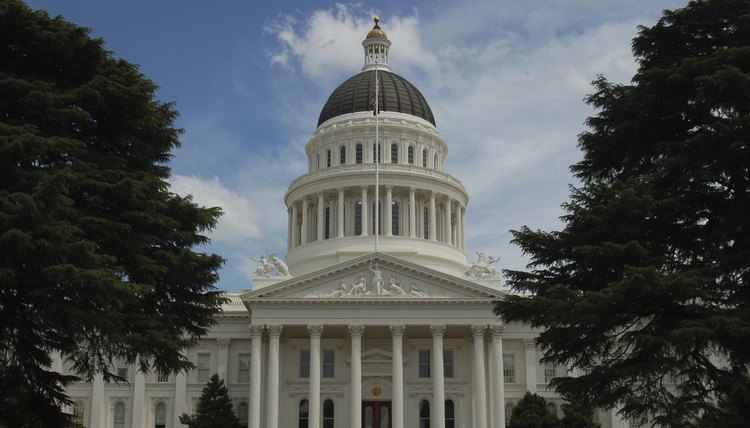 Jonathan Lenz/iStock/Getty Images
The 10 highest governors' salaries, as shown in the Alaskan report, ranked from the top downward were California, $212,179; New York, $179,000; Michigan, $177,000; New Jersey and Virginia, $175,000; Pennsylvania, $170,150; Washington, $163,618; Tennessee, $159,906; Illinois, $158,000, and Vermont, $150,051. Consider that the Vermont governor's salary was a mere $51 more than that of three states -- Connecticut, Maryland and Texas -- which paid their respective governors $150,000 in annual salary.
Calculating National Averages
Brian McEntire/iStock/Getty Images
According to a report published by the State Library of Kansas, when agencies study comparative data on the salaries of state governors across the nation, many omit the California governor's salary because it's so much higher than the average of the other 49 states. The Kansas report gives an example. When computing an average of all 50 salaries, based on 2007 data, the resulting mean salary equaled $124,398. However, by excluding solely California from the data, the resulting average salary for 49 states becomes $120,268.
Housing and Travel Benefits
Bill Manning/iStock/Getty Images
Not included in the figures given as official governors' salaries are several benefits that come with the office, chief among them are free housing and travel subsidies. The majority of the 50 states have an official executive residence. In several states, including California, Florida, Kentucky and Texas, among others, the state's top leader resides in the "governor's mansion."
Self-imposed Pay Cuts
During miserable economic times, a governor may return part of his salary to the state coffers or set a self-imposed reduction. For example, New York Governor Andrew Cuomo announced that he would take a voluntary 5-percent cut in his salary in 2011. Likewise, the governor of Virginia and others announced a cut in personal pay, and in some cases, asked state workers to do the same. In other states, regardless of economic conditions, a governor can opt not to accept the full salary. Arnold Schwarzenegger of California is a prime example. Although, his salary should have topped a 50-state list, he simply gave all his earnings back to the state during his tenure as California governor.
References
Writer Bio
Vicki A Benge began writing professionally in 1984 as a newspaper reporter. A small-business owner since 1999, Benge has worked as a licensed insurance agent and has more than 20 years experience in income tax preparation for businesses and individuals. Her business and finance articles can be found on the websites of "The Arizona Republic," "Houston Chronicle," The Motley Fool, "San Francisco Chronicle," and Zacks, among others.
Photo Credits
Wayne Archambeault/iStock/Getty Images