Surgical nurses are a vital part of the health care industry. They are responsible for preparing patients and finalizing the preparations for surgery. Without surgical nurses, patients would have less complete oversight before their surgery, as well as sub-standard postoperative care. Surgical nurses are required by law to complete additional training before being promoted to the position, and typically hold a higher position than regular nurses in the overall health care hierarchy. Properly trained surgical nurses are hardworking, dedicated and may work anywhere from 16 to 18 hours daily.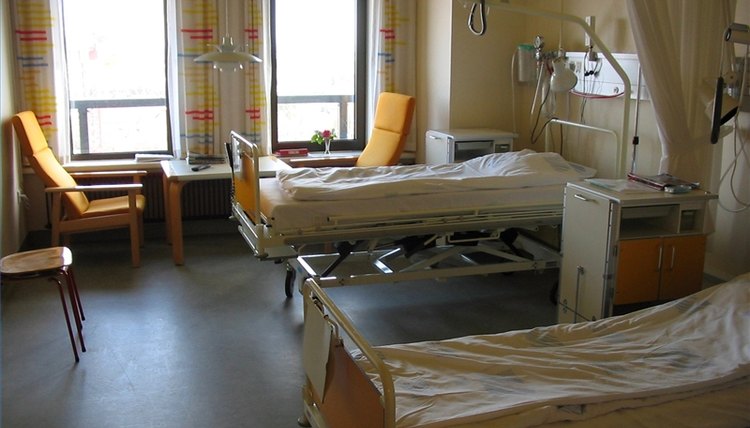 A surgical nurse must begin her day before the surgeons arrive at the hospital. The surgical nurse will spend her morning meeting with patients to better assess their care requirements. The surgical nurse will read each patient's file and make notes where appropriate. The surgical nurse will re-interview the patient and allergies and medical histories will be confirmed so that no mistakes are made during the surgery. The surgical nurse will also confer with the patient's legal guardians to ensure that any living will paperwork is in order, and to discuss options in case there is a complication. The surgical nurse will review the patient's blood work and check the patient's heart rate, breathing and blood sugar levels to confirm that his vital statistics are within tolerable levels. Once the patient's medical status is deemed acceptable, the surgical nurse will supervise his preparation for surgery. The nurse will review the surgical procedure with the patient and will then administer pre-operative medication and chart the time that it was administered. As patients are discharged from surgery, the surgical nurse will check their vital signs and ensure that they are stable in recovery. Following the day's surgeries, the surgical nurse is responsible for monitoring the patients' conditions, ensuring that the surgical incisions are clean and properly closed. After the nurse's patients are discharged or asleep, the surgical nurse may spend time studying for continuing education requirements that state lawmakers mandate.
A surgical nurse is one of the most highly trained in the nursing profession. Their educational requirements are very stringent and rival that of physicians. Surgical nurses are chief among those responsible for postoperative care among patients, and have a direct impact on the quality and speed of recovery. A competent surgical nurse may care for as many as six patients at one time, and can easily keep track of their vital statistics.