Notary service is one of the oldest and consistent careers dating back to ancient Rome. Public notaries in Alberta are public servants appointed by the Canadian government to witness the signing of important documents and administer oaths. Working as a notary public can be interesting work that allows you to make a good living, as notaries are constantly in demand. While they work in the legal field, a notary is forbidden from dispensing legal advice unless she is also an attorney.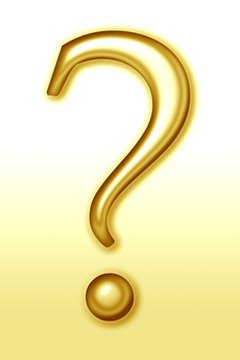 question mark image by Suresh Makinidi from Fotolia.com
Be the minimum age. To qualify as a notary public in Alberta, you must be at least 18 years of age and a Canadian citizen who resides in Alberta, or a person who is lawfully admitted into Canada for permanent residence and resides in Alberta.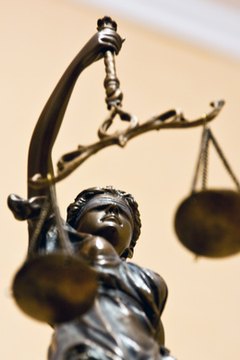 Make sure that you don't already qualify to begin working as a notary. You may already be eligible to work based on your current position. Practicing lawyers, law students, judges, members of the House of Commons and members of the Legislative Assembly and Senate who were residents of Alberta are automatically eligible to work as a notary public.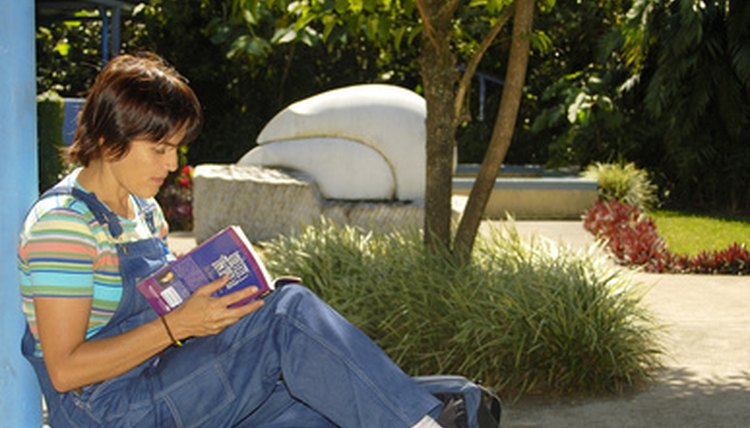 Obtain the required education if you are not currently employed in a field mentioned in Step 2. All applicants must possess a degree in a related field such as business or law. If you hold a degree that was obtained from a university outside of Canada, your credentials must be approved. If you do not have the education required, you will need to obtain a degree in an approved field first.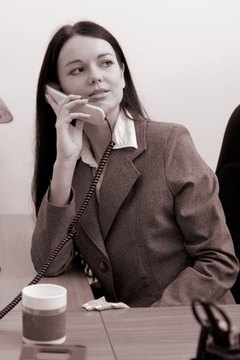 Submit your formal notary application. The Official Documents and Appointments branch of Alberta Justice appoints public notaries in Alberta. Call (780) 427-5981 to to obtain an application package. Once you have received your application packet, read and fill out the application thoroughly.
Submit your completed application and credentials, and complete any necessary testing. Be sure not to forget to attach any necessary documentation required, such as identification. Those applying to become a notary public anywhere in Canada will be required to pass an English Language Proficiency Test. Once you have submitted all of the necessary paperwork and have passed the required exams, you are ready to set up your own independent notary practice.
Tip
While obtaining your education, obtain real life work experience in a related field. This can be done through internships or working part-time while in school at a law or business office. Before working as a notary public in Alberta, it is advantageous that you have at least five years business experience in a related field.
When submitting your application, special preference is given to individuals who have a legal background or who have worked in a related professional field such as accounting, real estate or finance.
Be sure that you protect yourself in your capacity as a notary by keeping precise records of your transactions.
Warning
Notaries may not dispense legal advice unless they are also practicing attorneys. They also may not notarize documents that they have prepared. These rules are strictly enforced and subject to heavy fines.