Growth Trends for Related Jobs
How to Hold an Interview. Conducting an interview can be as difficult on the person asking questions as it can be on the one answering them. So if you're responsible for screening candidates by meeting in person--here are some tips to help you master the session.
Be focused. While you may have a ton of things going on during your workday, you'll need to be focused on the candidate just before and during the meeting. Pull out his/her application or take a peek at the resume. Turn your phone ringer off. Be sure that you're not interrupted during the meeting as well. Go into a quiet conference room if you need to. The impression you make on the candidate could affect their desire to work for your company, so give them the proper attention they deserve.
Shake hands and smile. Again, as busy as you may be with work and screening other candidates, you want to make the prospective employee feel comfortable. Not only does a handshake and a smile make you polite and approachable, but it may help the candidate to relax more so you can better assess them sans nerves.
Explain the format of the interview. If you plan to go over the resume first, and then move into an overview of the position and wrap up with questions, let the interviewee know. It helps to keep you organized and let him or her know what to expect. Also, it's a good idea to give a time expectation in the event that you get stuck with someone who wants to talk a lot. By saying, "The interview should take about 30 minutes," you can let him or her know that you are on a timeline ahead of time.
Rule the interview. Even though an interviewee wants to be in control, you are the one who sets the tone. Have questions prepared ahead of time pertaining to the person in particular, and also with respect to the industry. See if the interviewee may have already been through another interview so you know what ground to cover--and what not to repeat. Best of all, think of three things you need to know about the interviewee to decide if he or she is worthy of your approval--and ask them.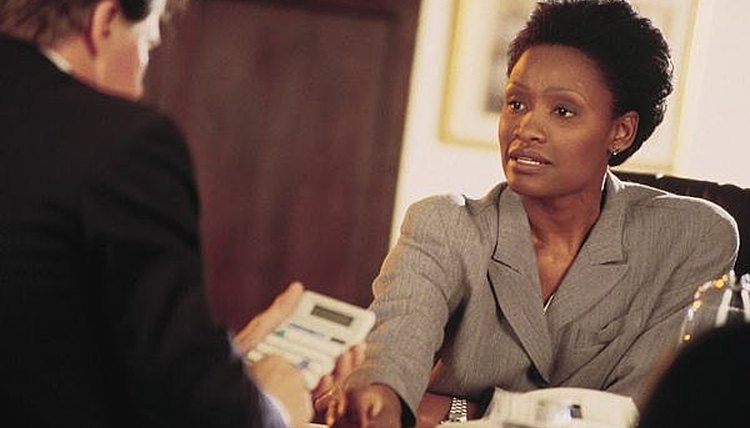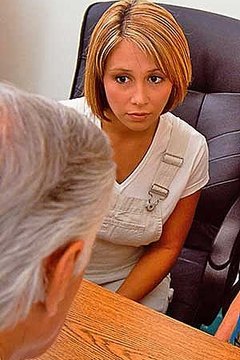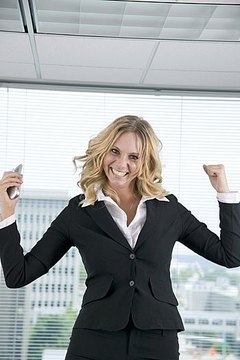 Tip
Offer the interviewee a glass of water. Don't be afraid to go off-topic, depending on how much time you have available. Shake hands on the way out and give the interviewee your contact information.