Growth Trends for Related Jobs
High-quality daycare services are in great demand. As long as there are working parents, there will be a need for dedicated childcare providers who treat children as the precious resources they are, instead of Fortune 500 stock. Each state sets its own policies concerning licensing and operating guidelines for daycare facilities. Contact your local Department of Human Services or Social Services for detailed information about obtaining a license, prerequisite training and education, certifications, associated fees and continuing education. The following tips will help you jumpstart the process of becoming a qualified licensed daycare owner.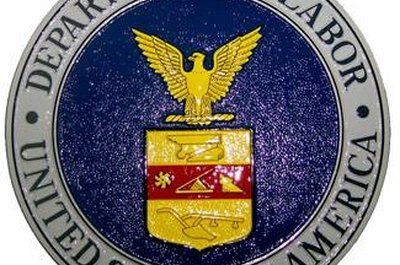 Educate yourself on what it takes to run a successful daycare facility. Start by reading the Occupational Outlook Handbook, which is put out yearly by the U.S. Department of Labor's Bureau of Labor Statistics (see Additional Resources). It gives excellent insight on the daily duties and responsibilities of a child care worker, as well as personal and professional qualifications, and job outlook projections for the future.
Decide what type of childcare facility you'd be most interested in running, taking into consideration whether you would like to work solely on your own with a small group of children or would prefer a larger setting with a few assistants. Determine what age range will you cater to, such as newborn to 4 years or 6 weeks to 5 years. Also consider whether you will operate from home or in another location. Take ample time to consider these factors, among many others, and drive around a few neighborhoods until you locate a suitable building that is available for rent or purchase. Ensure that it is situated in a quiet, safe, fenced-in area in which kids can freely run around and explore without the threat of dangerous animals, harmful plants, bustling traffic or unsavory characters/criminals. Contact the local police department/law enforcement officials to pull a crime statistics report for the area you're considering. There may be a small fee, but the investment will be well worth it in the long run. Safety first!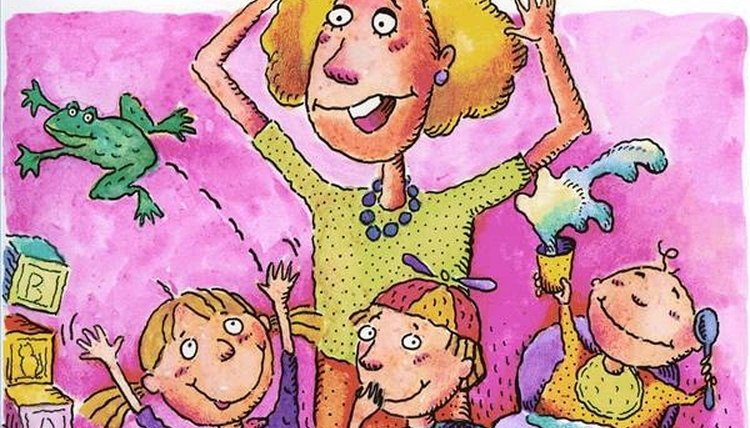 Keep in mind that you will be much more than a babysitter. You must be dependable, honest and energetic to handle the multitude of tasks awaiting you. Parents/guardians will expect you to not only provide for the immediate needs of their children, such as feeding and keeping them clean; You will have to come up with creative ideas and activities that will be fun, educational and challenging in order to teach kids to think for themselves and to interact with others in a safe, structured, learning environment. Pick a name for your new venture, one that is warm, inviting and reflective of the way you feel about the children you will be obligated to look after.
Get an application packet from your state Department of Human Services or Social Services and begin the formal startup process. Turn in the paperwork, along with all necessary fees and supporting documentation as quickly as possible. This process is extremely involved, complete with multiple in-home/on-site safety, sanitation and wellness inspections, to name a few. It will not happen overnight, so have a backup plan to keep yourself occupied and working in the meantime. If you have not already done so, now is the time to consider getting your Certified Childcare Professional (CCP) and/or Child Development Associate (CDA) designation(s) (See Additional Resources).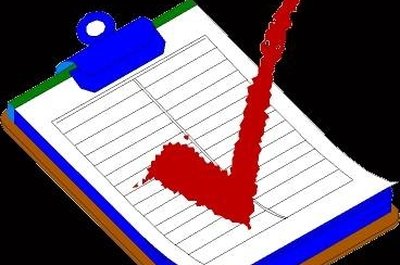 Prepare well in advance for any upcoming walk-through inspections. Clean your home or facility from top to bottom. Designate and set up the areas that will accommodate the children during operating hours. Outfit the spaces with kid-friendly, oversized furniture and include colorful toys of various designs and sizes to spark their interest and encourage them to engage in active play. Hang posters throughout the rooms illustrating letters, numbers, colors, shapes and other educational material. Install plenty of storage compartments for completed projects, diapers, clothes and other supplies. Equip your facility with fire extinguishers, smoke alarms, carbon monoxide detectors, a burglar alarm and first aid kit. Have an emergency escape route posted within clear view and readily available for future reference.
Receive your inspection results and license. Once you do, go to work. Maintain those same high standards you achieved in order to earn your license and you will have no problem keeping satisfied customers. Always remember that word-of-mouth is the best form of advertisement, so keep the children safe, clean, well-fed and cared for. Do this and pretty soon you may have to relocate to a larger building!
Tip
Personal and professional qualifications vary by state. Some states only require that you have a high school diploma and prior childcare experience. Other states prefer that you undertake college courses, obtain a degree in Early Childhood Development and/or acquire the national CDA or CCP credential.
Your state may require that you be immunized and undergo psychiatric and drug testing, in addition to having a thorough background check. You may also have to complete CPR and first aid training.
You will have to renew your license annually in most states. Fees vary accordingly, so check with your state licensing bureau for specifics.
Warning
Do not treat this undertaking as a side hobby or second job. Managing and operating a childcare facility is demanding work and should not be taken lightly. Children require constant love, attention, patience and care. You must also be flexible/able to wear many different hats, including (but not limited to), entrepreneur, accountant, problem solver, comforter, housekeeper and chef.
Resources
Writer Bio
Robertine Cobb became a contributing writer for Demand Studios in April 2008. Her articles have been published on eHow, DailyPuppy.com and other well-known self-help sites. Tina is a proud Army veteran with twelve years of honorable service. She worked as a legal assistant for twenty years and now works full-time in the mortgage banking area. She continues to pursue her passion as a freelance writer as often as possible, sharing her life experiences and knowledge to help others.