To work as a psychologist in the United Kingdom, you must complete the required training as approved by the Health Professionals Council (HPC), the statutory regulator for practitioner psychologists in the UK. Many psychologists continue with their training to become a chartered psychologist and use the "Cpsychol" abbreviation after your name; this is the highest possible standard of psychological expertise and knowledge. The British Psychological Society (BPS) represents psychologists in the UK and accredits training programmes that lead to chartered membership.
Apply for a programme of training approved by the Health Professionals Council (HPC), normally an honours degree in psychology, following the application process set out by the course provider.
Follow the degree course, carrying out the necessary study and completing all required assignments.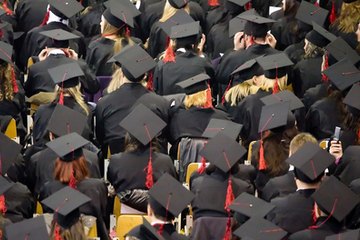 Pass the final exams, achieving at least a 2:2 honours degree.
Secure a work experience placement by searching the Society's Directory of Chartered Psychologists to find psychologists in your area.
Tip
Research the field of psychology to make sure it is a suitable career choice for you.
To become a chartered psychologist, your honours degree course must be accredited by the British Psychological Society.
Additionally, at least three years of postgraduate training are required to become chartered.
An alternative to an honours degree course is a BPS-accredited conversion course (if you already have a first degree in another subject, or your first psychology degree is not accredited) or a BPS-accredited postgraduate course.