A pharmacy technician trainee is an entry-level position in which the trainee learns the job skills of a pharmacy technician. A pharmacy technician assist pharmacists with filling prescriptions and other clinical and administrative duties.
Job Duties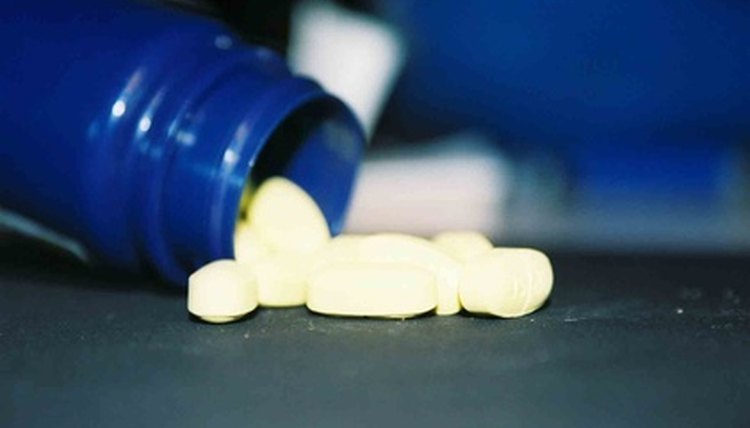 A pharmacy technician trainee works under direct supervision of pharmacists and other pharmacy staff to learn the skills needed to become a pharmacy technician. Common duties for trainees include filling simple prescriptions, providing customer service and performing administrative tasks.
Job Requirements
Generally, a pharmacy technician trainee is only required to have a high school diploma or GED. Applicants will also need to be able to pass a drug screen and criminal background investigation. Many states, such as California, require that pharmacy technicians and trainees receive a certification that requires an associate's degree or similar education.
Compensation
The Bureau of Labor Statistics states that in May 2008, the average hourly wage for a pharmacy technician in the United States was just over $13 per hour. Pharmacy technician trainees will receive a lower wage during their training period.
Employers
Pharmacy technician trainees work with pharmacists primarily in retail pharmacies. However, there are openings for pharmacy technician trainees in institutional pharmacies as well at facilities such as hospitals, prisons, nursing homes and others.
Career Advancement Potential
The short-term goal of a pharmacy technician trainee is to become a pharmacy technician. Pharmacy technicians may choose to further their education and move into other areas of the medical field or move into administrative or managerial positions.
2016 Salary Information for Pharmacy Technicians
Pharmacy technicians earned a median annual salary of $30,920 in 2016, according to the U.S. Bureau of Labor Statistics. On the low end, pharmacy technicians earned a 25th percentile salary of $25,170, meaning 75 percent earned more than this amount. The 75th percentile salary is $37,780, meaning 25 percent earn more. In 2016, 402,500 people were employed in the U.S. as pharmacy technicians.