Growth Trends for Related Jobs
Many people today choose to work from home, whether to escape the stress and expense of a daily commute, to be home with children or to fit work into their chosen lifestyles, rather than their lives around work schedules. An increasing number of professionals work from home as either independent contractors or telecommuting employees offering a variety of freelance services. More editing and publishing companies are recognizing the cost-effectiveness of hiring work-from-home employees or independent contractors.
Benefits and Considerations
Image by Flickr.com, courtesy of Niels Heidenreich
Some of the primary benefits of offering freelance editing services as a work-from-home professional include decreased work-related expenses, the ability to work on your own schedule when you are at your best and the opportunity to spend time with family or friends or run errands as necessary. Key considerations for the work-from-home professional include maintaining the discipline to accomplish required tasks within designated time frames, staying updated on current standards and expectations in the editing and publishing world and continually honing your editing and proofreading skills.
Types of Work-From-Home Designations
Image by Flickr.com, courtesy of John Patrick Robichaud
Two primary work-from-home designations are independent contractor and telecommuting employees. While similarities exist between the two (for example, both categories involve working from home, receiving compensation via direct deposit, company check or PayPal), be aware of key differences that can influence your decision about which editing or publishing company may be more appropriate for you.
An independent contractor is self-employed, typically must persistently search for new projects or short-term freelance opportunities and either receives a statement of earned income via a 1099 form or must track and report it on a Schedule C and pay self-employment taxes.
A telecommuting employee is employed by the editing or publishing company, which in turn provides ongoing work, usually directs how and when work must be completed and reports wages and tax withheld on a W-4 form. Some companies also may provide health and other benefits.
Demand Studios
Image by Flickr.com, courtesy of 33 Interactions
An online media company that hires work-from-home editors is Demand Studios. In order to work as an editor, you must provide a résumé that demonstrates a minimum of five years of professional copyediting experience and pass an editing test. You will have the opportunity to set your own flexible work schedule, choose from a busy queue of ongoing articles to edit and receive support from other members of the editing team. Compensation is per article and paid out twice a week via PayPal.
EditFast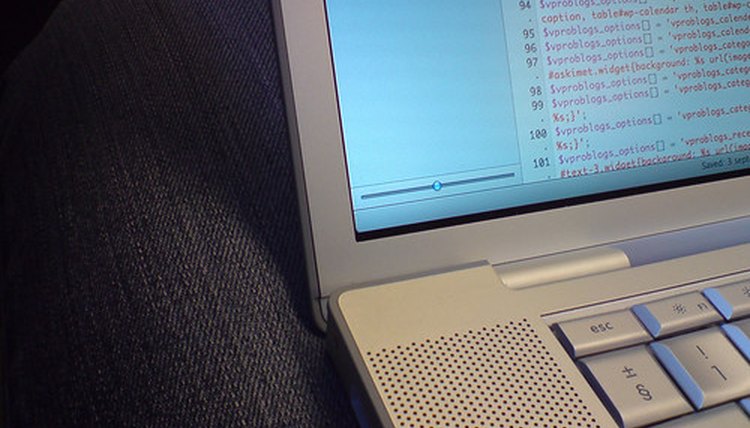 Image by Flickr.com, courtesy of Marco Raaphorst
One editing company that hires work-from-home employees on an independent contractor basis is EditFast, based in Canada and owned and operated by Robert Kidd. In order to become a work-from-home editor, you must pass an editing test. Following this, you may set up an editor profile and choose whether to pay a nominal monthly fee to have your profile featured and hence attract more clients. You may determine your own prices for services but be aware that EditFast receives a commission of 40 percent--this figure needs to be included in your calculation to ensure you receive adequate compensation, which is paid out monthly via PayPal 60 days after the month in which work is completed.
Llumina Press
Image by Flickr.com, courtesy of Luis Markovic
This publishing company, Llumina Press, also hires work-from-home employees as independent contractors. Publisher Deborah Greenspan, based in Florida, owns and operates Llumina. Prospective editors must submit a résumé demonstrating editing experience, as well as complete an editing test. You will receive manuscripts on an as-needed basis in a wide spectrum of genres; word count and type of manuscript determine the compensation. After you complete the editing job, a senior editor will review your work and then send the revised manuscript to the author. You will be paid by company check within two to three weeks after the author's approval of the editing job.
References
Resources
Writer Bio
K'Lee Banks started writing professionally in 1984. She has written content for Writer Access, WiseGEEK, Travel New England and numerous private clients. Banks has a background in education and social services. She is also an entrepreneur who makes customized quilts and crafts. Banks has a Master of Education from American InterContinental University and is pursuing a doctorate in education from Northcentral University.