Growth Trends for Related Jobs
Care workers provide personal care to people of all ages. Servicing people who require support as a result of a disability or health concerns, direct care workers bring support services into the home of patients, assisting with daily living. There are many titles for these professionals with a variety of associated requirements.
Function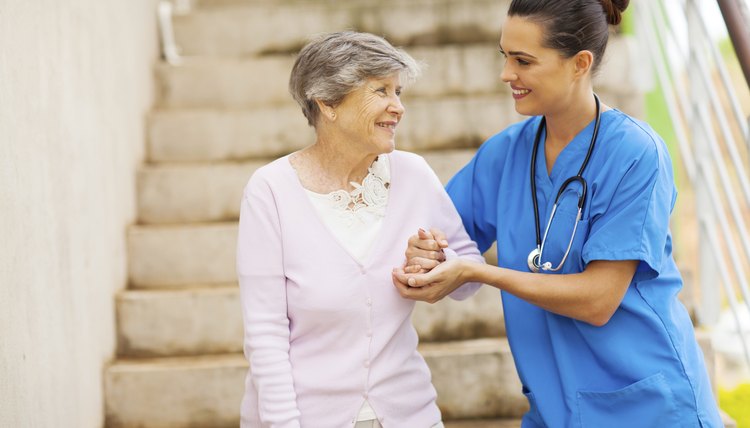 Hongqi Zhang/iStock/Getty Images
Care workers provide support to children, adults and seniors who have disabilities or chronic illnesses that require assistance to carry out daily living activities. Direct care workers go by different titles with specific roles focused on an age group or type of issue that warrants the need for support. Some direct care roles require special training; that is determined by the types of duties associated with the role and the geographic location the direct care workers within. (See Reference 1)
Duties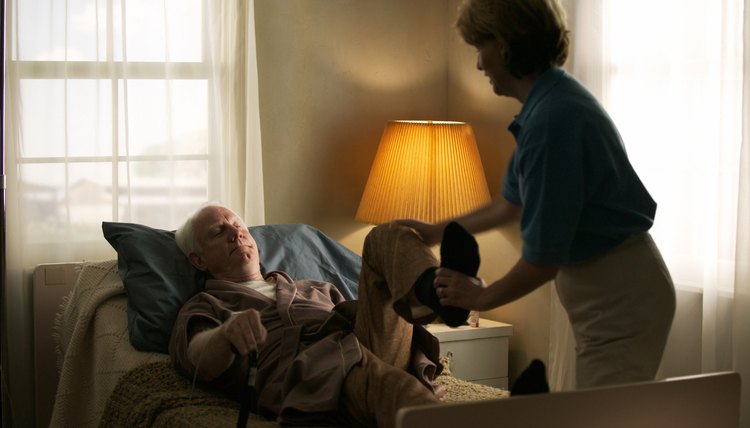 Photodisc/Photodisc/Getty Images
Direct care workers are commonly known as home health aides, as classified by the U.S. Bureau of Labor Statistics (BLS). According to the BLS, home health aides enable the elderly or disabled to live in their homes and receive general care, instead of having to live in a health care facility. Under nurse or medical staff direction, aides provide health-related services including administering medications, checking vitals to monitor overall health and assisting with prescribed exercises. They also assist patients into and out of bed and with personal care such as bathing, dressing and grooming. With additional training and certification, home health aides may also assist with medical equipment kept in the home to support patients. (See Reference 2)
Home Care Aide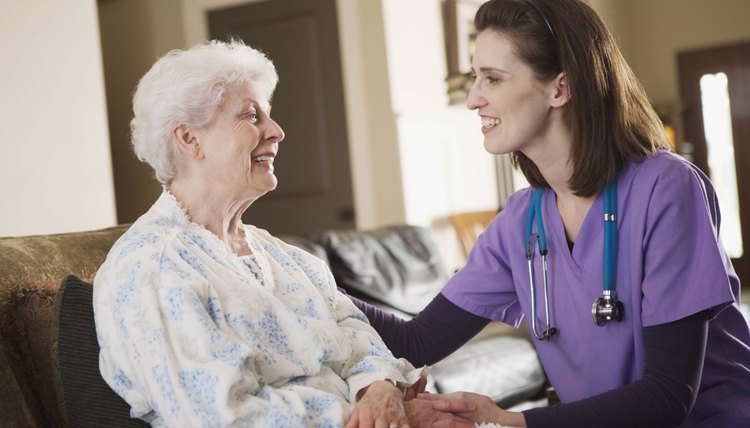 Jupiterimages/Stockbyte/Getty Images
Home care aides provide chore-related services to incapacitated adult homemakers and their families. This group of workers often works with populations in need of protective services including the elderly. With training and supervision, home care aides perform household duties such as shopping, housekeeping, preparing meals and budget management. Home care aides may also provide consumer education, parenting and family management and personal care advisement. Depending on experience and ability, home care aides may assist with home maintenance activities like lawn care, snow removal and household repairs. (See Reference 3)
Habilitation Technicians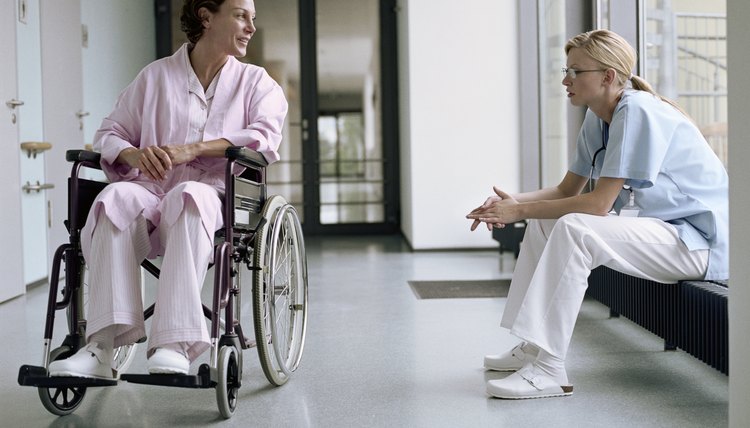 Jochen Sands/Digital Vision/Getty Images
Habilitation technicians provide care for people with developmental or physical disabilities. Working with clients in their home and community, habilitation technicians are required to follow requests included in a treatment plan of care issued by a health service or medical facility. Habilitation technicians provide written documentation of their activities and success for each goal identified in the treatment plan. To work in North Carolina, these individuals are required to possess a high school diploma or equivalent with a clean criminal record, a driver's license and then certification. (See Reference 4)
Certification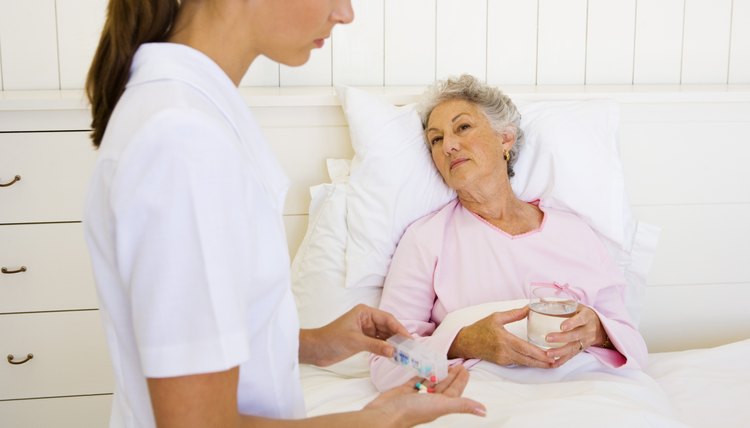 Jupiterimages/Pixland/Getty Images
For some direct care workers, certification may be required to perform any medical activities. The common certification for direct care workers is Nursing Assistant Certification (CNA). A basic level of certification, this permits direct care workers to perform as nurse assistants, providing minimal medical services. There are additional certification that may or may not be needed depending on the state and position requirements. Home Health Aide certification (HHA) is required for a health aide looking to work for a licensed home health agency. Medicine Aide certification (CMA) permits direct care works to administer medications for a licensed care facility. Geriatric Nursing Assistant certification (GNA) certifies the direct care worker to care for and medically support senior patients for a licensed facility. (See Resource 1)
References
Resources
Writer Bio
CL Hardy is a communication professional based in Austin, Texas. In addition to writing corporate newsletters, proposals and technical white papers for Fortune 500 clients for more than 12 years, Hardy has been published in "Black Collegian" magazine; her articles on human resources, business and art topics can be found on eHow. She graduated from the University of Pennsylvania with a B.S. in communication.
Photo Credits
Alexander Raths/iStock/Getty Images