Growth Trends for Related Jobs
Women without college degrees still have a wide variety of career options to consider. Some of these well-paying jobs traditionally have been filled by women. Some are fields where few women work, but female pioneers in these areas can look forward to high salaries and an exciting work environment. While the best job for an individual woman without a college education will clearly vary according to the woman's skills and interests, the following jobs offer women many options that are well-paying and satisfying.
Real Estate Agent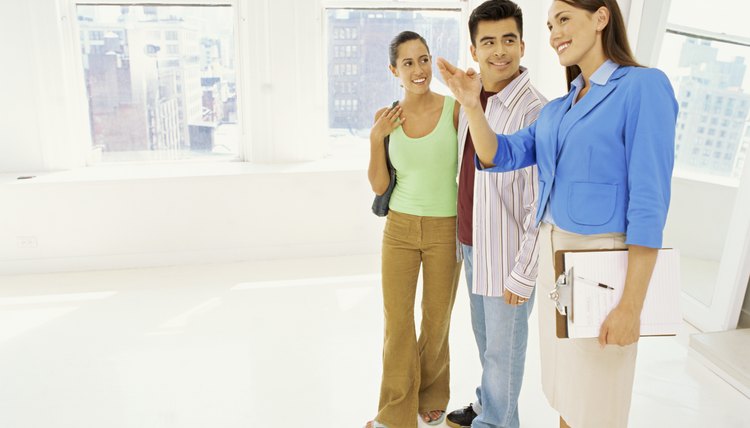 Stockbyte/Stockbyte/Getty Images
As a real-estate agent or broker, you help people buy and sell homes or commercial property. In 2006, the median annual earnings of a real estate agent was around $39,000. Though a college degree is not needed to enter this field, you will need to complete 60 to 90 hours of training, depending on the state in which you seek a license. Real estate is a competitive field and subject to the fluctuations of the market. Real estate agents must have good communication and social skills, as expected in sales jobs.
Dental Hygienist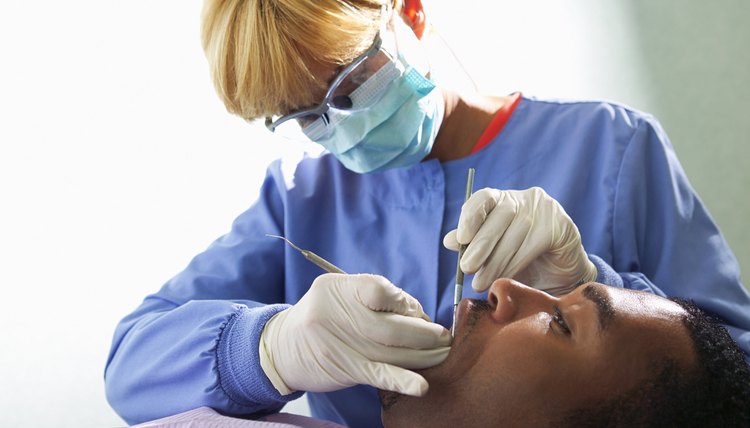 Thinkstock Images/Comstock/Getty Images
Though a college degree is not required to work as a dental hygienist, you must obtain certification through an accredited dental-hygiene school. Dental hygienists often work flexible hours and can be employed part-time. This work involved removing hard and soft deposits from patients' teeth, teaching patients about good oral hygiene and assisting the dentist during various procedures. Dental hygienists also often help maintain accurate patient records and can be responsible for making appointments, depending on the size of the practice.
Library Assistants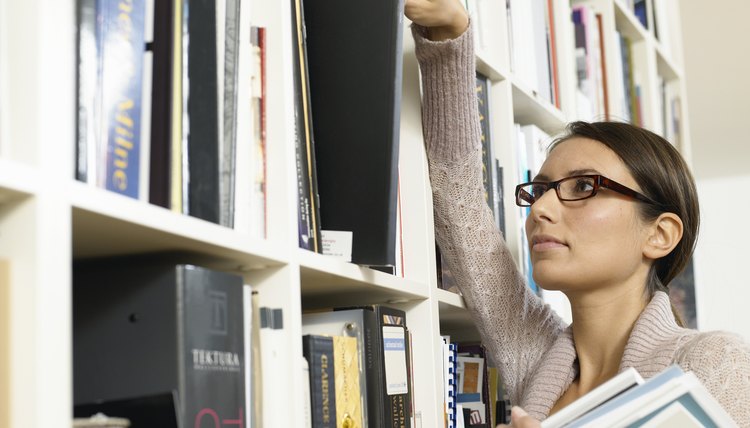 Michael Blann/Digital Vision/Getty Images
On average, female library assistants make 28 percent more than male ones. Typically library assistants make around $25,000 a year. Library assistants train on the job and usually have a high-school degree. Many libraries offer flexible schedules and opportunities to work part-time. Library assistants help librarians with their duties, check out and collect books, and ensure that records regarding fines and overdue books are accurate. Library assistants also help library patrons find books and other materials. They may repair damaged books. Since many libraries now use electronic databases, some computer skills are helpful. Library assistants may also work in schools; this may appeal to women with children who want to be home when their children return from school.
Administrative Assistants and Secretaries
Christopher Robbins/Photodisc/Getty Images
Administrative assistants and secretaries typically make between $17,000 and $40,000 a year, without a college degree. This job requires the completion of a wide variety of tasks that keep a business or office running smoothly, including planning and scheduling meetings and appointments, organizing and maintaining paper and electronic files, managing projects, conducting research and disseminating information by using the telephone, mail services, websites and email. Secretaries and administrative assistants also may handle travel arrangements of employees. They are often responsible for using technology to create spreadsheets, presentations, reports and documents, as well as write correspondence. Administrative assistants must have good verbal and written skills, areas in which women commonly excel. Those in this position also should have strong interpersonal skills.
Child Care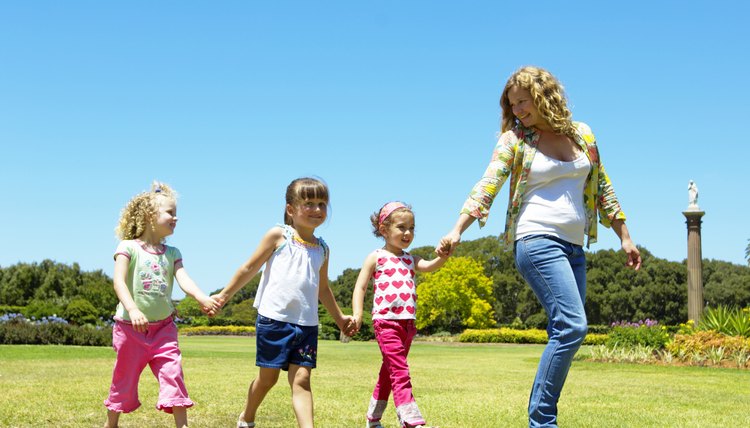 Kane Skennar/Digital Vision/Getty Images
About a third of all child-care workers provide supervision and activities for children in their own home. Working from home in this manner is appealing to some women with their own children, allowing for flexible scheduling and convenience. Child-care workers not only provide for children's basic needs, such as food, but also develop stimulating activities that foster physical and intellectual growth. Child-care workers supervise children whose own parents are working, away or simply busy. Some child-care workers are employed outside the home by day-care centers and preschools. While child-care work often does not require a college degree, physical fitness and patience are a must. This is a growing field where women can expect to make between $16,000 and $20,000 a year.
Other Jobs
Jupiterimages/Photos.com/Getty Images
While these jobs may not typically be associated with female workers, there is no reason why an interested woman couldn't successfully fill these positions. The best-paying jobs that don't require college degrees include police detective, plumbers, electricians and firefighters in both municipal and forest environments.
References
Resources
Photo Credits
Thinkstock/Comstock/Getty Images